January 14, 2017
Lifestyle, Technology, Home & Health: My Top Picks from CES 2017
Let's face it --- the annual
Consumer Electronics Show (CES)
which is held every year in Las Vegas, can be a dizzying experience. I've been going for about 25 years, almost always repping a product and sometimes more than one, from kids education software and the world's best speech recognition system in my younger days to a myriad of startup innovations ever since. I tend to find the product recaps predominantly male; in other words, most of the top picks tend to center around early adopter products and they tend to fall in the following categories: video, cars, audio, and big screen TV's. While these categories impact all of us, especially car technology, I tend to look at unique designs, products and services which also appeal to women and solutions that help travelers on the road, either be more productive, or have more fun. I've curated a list of 25 products in several categories and some of the factors that I looked at when making the cut include originality, innovation, design, and whether it is or can look at the bigger picture and solve a need beyond what it is doing today. I include wellness, because that matters to me a lot, so much so that we've expanded the
Wellness category
. In this piece, you'll find the following: Toyota's futuristic car that thinks for you, the easiest to learn electronic guitar you'll ever use, a smart suitcase cover, a smart bed, a personal connected wine bar, a companion robot, the world's smartest air purifier, a fashionable wrist wearable that pairs with headphones, vibrating jeans and swim suits that alert you when to apply more sunscreen, a stylish panoramic camera with 17 lenses, smart dumbbells, a smart skateboard, the world's first electric violin made from a 3D printer, a genetic measuring kit, a smart assistant, a Titanium folding bike, a wireless speaker with a wool covering to integrate with your living room, a wireless antenna so you can cut those ties to Comcast and others, intelligent thermal clothing, a device that helps women increase their readiness and interest in sex, an AI-based smart home hub, a voice operated kitchen assistant, a pocket flying camera that all travelers will love and smart aromatherapy to improve your well-being. I also shot
some video of this year's CES
, which runs around five minutes but it includes product shots and some on-site experiences, so be sure
to tune in
.
The Toyota Concept-i
Cars are always fun to see at CES since it allows you to get away from large TV screens, audio and video devices, and in this year's case, Virtual Reality and Connected Home promised life changing innovations
everywhere
. The new
Toyota Concept-i
is focused on utilitarian autonomous transport. This car is so futuristic looking that it may be hard to imagine driving, at least if you're a woman that is. It has scissor doors and edgy styling and while it's not available to purchase just yet, it is setting the bar for other manufacturers to meet in this category.
The guys at
Calty Design Research
center have dreamed up a new concept of automotive UX for Toyota -- intelligent cars that continually learn, and, in turn, keep getting smarter. They idea was to build a brilliant car that gets to know you and your needs, and then starts to anticipate them for you. Yui, in tandem with Artificial Intelligence (AI), anticipates your needs and informs the car so that Concept-i can consider and execute that next action accordingly.
It may sound all too futuristic, right? The key is that you're still in charge of the car however, through biometric sensors throughout the car, Concept-i can detect what you're feeling. That information then gets analyzed by the car's AI after which, automated features kick in. If you're feeling sad, the AI will analyze your emotion, make a recommendation and if necessary, take over and drive you safely to your destination. Yes, really! One of these days, it would be great to test drive this sleek device -- in the meantime, she's beautiful to look at for those into modern and future design.
D-Vine Connect, Your Personal Connected Wine Bar
At the Sands in Eureka Park, it seemed as if French startups were dominating the aisles. You couldn't turn around and not hear a French accent or French being spoke. Enter French start-up who apparently launched at last CES but came back with more innovation. Keurig for wine on steroids and beyond? Sort of. Their
D-Vine Connect
is a 10-Vins' wine-centric appliance, which allows you to taste a whole lotta wine at home without having to head to a restaurant or a vineyard. Given that we're big foodies here at We Blog the World and have a whole section dedicated to
Food/Wine
and
Restaurant Reviews
, we love this innovation. Their product features an interactive built-in touchscreen, which allows you to get top notch information instantly, kinda like having your own sommelier in your own kitchen. Imagine having wine transform into even better wine immediately. In other words, it actually changes the QUALITY of the wine. Additionally, D-Vine Connect helps you pair wine as well. For example, say you'd like to grill a steak with a salad and string beans for dinner. Or alternatively, you're in the mood for a smooth Cabernet Sauvignon or a Chardonnay -- D-Vine Connect will deliver suggestions on dishes, food pairings and so on that will go best with your preferred wine for the evening. This can be incredibly useful when you have guests over or simply don't want to think about it. Given my background in Artificial Intelligence (AI), I was impressed by the AI integration. Yes, this machine learns your tastes over time, so it can even make recommendations to you in the future based on your preferences. Simple, easy and oh so wonderful for wine lovers like me. Bravo! We liked the user interface as well, which makes it easy for anyone to browse through a myriad of wines and learn in the process. It's great for discovery and for making meals that much better.
We also love the fact that the D-Vine Connect sets the right temperature for each chosen wine. The machine decants it for you from a dispenser after you make a selection and approve, automatically. Their assistant plays movies with views of the vineyards and explanations from 10-Vins' oenologist about the wine you're tasting -- how cool is that? Apparently, it will also analyze data on wine consumption and share it with the wine industry. The D-Vine will be shipping later this year and apparently is planning to open a wine lounge bar in California before the end of the year - we hope that they let us know when they launch this so we can check it out.
Sleep Number 360 Bed
While we're talking lifestyle and home, we should also mention the
Sleep Number 360 Bed
, which was getting a bit of attention at the show. Imagine being tired after a long day and you're ready to head to bed, but before you do, the Sleep Number 360 automates a process that will keep you toasty warm before you dive under the sheets. Yes, really. The bed will heat up the foot of the bed, which is such a great feature for those who live in cold climates -- oh so lovely right?
Photo: BusinessInsider
What else is cool is that the bed also adjusts the actual angle as well as the firmness of the mattress as the user moves in his or her sleep, making it a more comfortable and relaxing sleep overall. For example, if you move from your back to your side, it will adjust accordingly. And, this feature will be a godsend for so many -- et hem, but can it work? I call it the Reduce Snoring Feature. In other words, if it senses you or your partner snoring, it will automatically adjust one of the individual headrests to make it stop. Wow, right? Could potentially save a lot of marriages. The bed also has a feature that will alert you to wake up, adjusting your alarm to your own preferences. The Sleep Number 360 smart bed uses SleepIQ technology and intelligent biometrics to sense everything you need so it can customize a sleep experience for you. Yup, the bed is kinda like a smart bed in that it knows how you're sleeping and comes with a mobile app so you can track it. In the morning, you'll both learn how the Sleep Number 360 smart bed is adjusting to your individual comfort and the effects the bed has on your sleep quality through something they refer to as a SleepIQ score.
OKAY frequent travelers, take note of this one -- a SMART suitcase cover from a team out of Paris called
BibeliB
. As you can imagine, they offer a wide range of stylin' cover choices that are brightly covered and fun! I had a chance to chat with BibeliB's CEO William Tala at the show, who showed me a few designs and talked to me about how it works. Right up our alley, right We Blog the World readers?
We're eager to test a few of these out as well, so look for it in our
Lifestyle Products
section sometime in the first half of this year. This smart suitcase cover is designed to be an effective obstacle against intrusion and theft of items packed in your suitcase. What's also nice is that after you use it a few times, you can easily toss it in a machine and wash it to keep it bright and clean -- it also acts as a protector for your luggage against shocks, scratches and minor damages. And, like so many other things I saw at CES this year, it's SMART. Its integrated
Lost & Found
feature allows you to recover your luggage.
While it's not yet customizable, they say it will be soon, which means great branding opportunities for your company or personal brand. Very easy to use, the cover goes on and comes off in about 30 seconds. The suitcase cover made of polyester and Spandex and are printed using a sublimation printing technology, a process whereby the ink is "transferred by evaporation" in the tissue (sublimate). Using this technique, even the smallest details can be printed apparently and the colors are not affected by washing nor can they disappear. The price is right too! Offered at around 45 pounds (American pricing hasn't been finalized but will be roughly in the same range), it includes the cover, a traceability system and insurance in case the bag is lost. Bravo! We can't wait to test them out on an upcoming trip.
My Buddy Robot
This adorable robot is being pimped as the Companion Robot, a new innovation from San Francisco and Paris-based Blue Frog Robotics.
My Buddy Robot
has a number of fun and useful features that enhance your home, making it smarter I suppose one could say. On the edutainment side, you can participate in interactive games, math and language learning, which is great if you have kids of the right age. There's also a security component as well. You can use My Buddy to patrol, detect, alert and notify you remotely of any issues at home, including a potential burglar. It can also act as a smart baby monitor, another great family feature in a device that does look like a friendly
'companion.'
He's adorable right? On the smart home side, My Buddy can act as a hub and connector to IoT and home automation appliances -- think thermostat, smart TV, door locks, motorized curtains, lights, a HiFi station and more. You may not want to enable all of those features depending on your needs and interests, but from climate control to the kitchen, there are useful benefits. Imagine it also acting as a photographer, a concierge, a messenger of daily weather, news, recipes and more.
I also think the elder care piece of it is also a wonderful feature. For example, you can use the robot to detect any falls from an aging parent, and it can maintain social links as well as act as an agenda posology. Cool stuff and.....the design is incredible cute. See a few second video clip of him buzzing around in Vegas in early January.
Helix Cuff
They were pitching the
Helix Cuff
as the world's first fashion wearable with smart wireless headphones -- on your wrist.
Helix Cuff
is the flagship product of
Ashley Chloe
, which caters to fashion-forward consumers who crave sleek digital wearables that are modern and elegant. Helix Cuff aims to bridge the gap between high fashion and functional form, they say. It comes in six fun colors and is paired with a smart app.
Magic Instruments Guitar
I don't know about you, but I've always wanted to learn how to play guitar. I started playing piano at age 5, have long loved dance and taken many a' lesson over the years, but after two guitar lessons, I gave up. Why? It seemed like it would take years before I could get to a comfort level of playing in front of a crowd, or even for myself. Learning traditional guitar is a lengthy endeavor and it can take months of finger-aching practice before the first song comes together.I love the approach Magic Instruments is taking and at CES this year, they allowed people to 'give it a go' in real time so you could see just how easy it is to learn with their electric guitar. Did I try it out? You betcha and had a blast in the process. You can play your favorite songs immediately while simultaneously practicing and learning traditional guitar skills. You won't even realize how quickly you're picking it up -- while the video of me learning may seem as if I clearly don't know how to play guitar, bear in mind that after just a few minutes, I'm already strumming some cords and you can in fact make out that we are attempting 99 Balloons. I simply followed an easy mobile app which guides you from playing a song with one-touch Magic Chords to playing traditional guitar chord fingerings, one chord at a time. Once you've learned them all (I didn't get that far btw), you can switch to Traditional Mode, and play it as a normal guitar. A cool feature for travelers? The guitar comes apart so it's easy to store and throw in a carry on bag when you need to get from A to B. We LOVE LOVE LOVE this!
If you love to sing,
Magic Instruments
elevates your talent by providing you with the power and freedom to accompany yourself. I somehow found myself singing on the Sands show floor ignoring who was watching, simply because I was 'so into the learning process.' Why? Because it was so easy and so much fun. Whether you want to personalize your favorite songs, or create your own original music, the guitar contains an encyclopedia of chords and scales in every key, all instantly available at your fingertips. Since I didn't have enough time to fully go through the process, we're keen on reviewing this fabulous musical device sometime this year, so we'll be covering it in more depth a little later on -- be sure to watch out for it. So far, I'm a huge fan though, so bravo to the team for making learning both easy and fun.
Spinali Design Clothing
Spinali Design produces smart clothes which are designed to integrate with your smartphone with a goal of helping to fight the "burnout" factor in your life. French designed and owned, they manufacture smart clothes (they had their jeans and swim suits at CES) and smart accessories. Their "smart bikini" line
Neviano
, embeds a device that alerts you when to apply more sunscreen. Cool, right?
A range of 70 swimsuits numbered from 01 to 06 (from the most covering to the least covering), combine design, sensuality, innovation and technology. The Neviano UV Protect has "suntanning tips" and as noted above, a "sunscreen alert", which integrates the function "Valentine" which makes sure you apply more sunscreen when necessary. The Neviano UV Protect also manages the UV index, the Distance function and the Multisensor function.
Their vibrating jeans (yes, really -- and we hope to review them soon) comes with two vibrating sensors on the belt which is connected to your smartphone via Bluetooth. The geo-location feature allows you to make it easier to find your car or your meeting place. A feature called "Ping" will allow people to interact with their surroundings through a vibration that can be customized by duration, frequency and intensity. They tout this feature for those who want to discreetly attract someone's attention, for people communicating in open offices, or for students. The system can also be programmed to inform you if you are running late. With its integrated push button, this smart clothing has a variety of uses, from security alerts, home support, geo-location of your children, isolated workers, and more.
The Hair Coach by Kerastase
You'd expect a hair coach product to come out of a French company wouldn't you? Powered by Withings, I had a chance to see the new hair coach at CES in early January. Totally personalized, they tout this as the world's first smart hairbrush that empowers you to track and improve hair health over time. This product results from a collaboration between
Kérastase, L'Oréal
and
Withings
, which brings state of the art sensors and app connectivity to everyday products. The resulting innovation is a brush that syncs seamlessly to your smartphone to provide valuable insights that can help revolutionize the home beauty routine. I had a chance to chat with someone about their new innovation in their booth, so while the sound isn't great,
my short video will give you an idea of the jist of it from a spokesperson at the show.
You simply brush and the technology does the rest. For dry hair, you can follow hair elasticity to learn how to avoid dry hair and measure your cuticle damage to help ensure moisture retention. It also helps with breakage and the ability to optimize sebum distribution to avoid tangles. The smart app will measure all of this and provide insight into how to avoid damaging hair. I love this since this so called gesture analysis helps you understand and improve brushing habits. The handle is sleek and lightweight and boasts high density of professional-grade boar and nylon bristles and the brush seamlessly integrates with a mobile app. The brush detects when it is being used and begins data collection automatically. As soon as you complete your brushing session, all data will be sent automatically to your phone via Bluetooth or Wi-Fi. They tell me it should be available sometime in Q3 of this year.
STARO: Panoramic Camera
I love the design of this very cool panoramic camera,
STARO
, not yet out and only shown as a prototype, at least that was my understanding. This 360 panoramic camera claims to have the highest resolution at 136 mp which avid travelers will love. It's also small,easy to pack and beautiful to look at as well. Of course, I only saw it at their booth so didn't have a chance to test it out though we'd love to sometime this year on a trip where we can catch the best drama of course. The stitching of photos is decent but may require software to make it all come together.
See a sample shot of the Great Wall below, where you can see that the camera was able to capture most of the highlight detail in the clouds, while also showing detail in the wall itself. As noted above, the camera has quite a few lenses -- 17 in total (multi-lense simultanous imaging), which makes shooting sports easy. All lenses can simultaneously photograph and stitch 17 photos into a single panoramic photo with 136 million pixels.
They also boast one touch shoots, all of which can be managed within the Staro mobile app. Three photos in different EV levels automatically do HDR-merge, which is what provides the higher dynamic range they tout as a notable feature. Auto 3D modeling makes scene roaming more fluent and smooth and it is compatible with computers/tablets/smartphones and VR equipment. They offer wifi synchronization as well which makes it easy for travelers on the road to post to social media and share with friends/family at home. Total weight is sweet at only .4 pounds.
This is a standalone device that can supplement other camera devices you may already be using, unlike the Insta360 Nano which I reviewed recently and included in both our Holiday Gift Guide as well as my top picks for 2016. The Insta360 Nano churns out a few different 360 effects and note that the below shot was a selfie I took from inside a balloon on my most recent trip to the Dominican Republic. Here's another shot taken on a boat from the same trip.
Helko's Smart Dumbbells
Since we're huge fans of wellness and holistic lifestyles here, I was drawn to the smart dumbbells at the show, which bring games to fitness from Helko. It seems to be early days from these guys so I don't have a lot of details on the product itself, except that its goal is to combine universal fitness equipment with multi-functionality of a biotracker and gamepad. These dumbbells are most definitely futuristic in every way with a modern sleek design that is sure to attract women and hipster millennials. They weave games and entertainment together to motivate your workouts -- cool idea and I'm looking forward to hearing more as they get closer to shipping.
SPECTRA: Most Portable & Intelligent Personal Vehicle
While we're talking about transportation, let's visit something smaller but also elegantly looking. Enter the SPECTRA, the most portable and intelligent personal vehicle. Like the Segway, you need to be aware of your posture and stance but it has a lot of great features to help you along the way. Unlike the Segway, it's portable, electric and they say, you're up and running after only five or so minutes of learning.
While this may be a little male dominated (it seems to be a theme for my post, right?), I love what these guys are doing. As a kid, I was a big skateboarder, so this chic innovation really resonated with me. As someone who has always had good balance, the Segway was a natural for me the moment I stepped on one so the SPECTRA in a natural progression, only smaller and cheaper.
Its length is around 19.4 inches, its range can go 11.2 miles at a 12.5 mile (top speed) and it only weighs in at around 12 pounds -- there are heavier laptops than this if you get all of the bells and whistles. The device boasts a 2D posture sensing module which has a series of pressure sensors and an intelligent algorithm, meaning you can control it simply by shifting your weight. Even though I gravitated to it because I'm a former skateboarder, you don't need any skateboarding experience to be able to use it -- they're designing this for everyone.
With the same stable structure as a skateboard, SPECTRA is mechanically robust (they say) and adaptive to all kinds of commuting needs. With the dual-hubmotor design in the front, it has the ability to climb up a 20 degree ramp and recharge when decelerating or going down ramp (nice feature!!). It comes with an app, which has a speed mode selection, digital control keys, a battery status and odometer screen, lock mode and sharing economy feature and a path post and SNS. There's also flashing brake lights in both the front and the back and in addition to the brakes on the bub motors, SPECTRA has dual protection with its extra electromagnetic drums. The company is Walnutt Technology and they're planning to do a Kickstarter campaign this spring, with shipping planned for sometime in the late spring or early summer.
Varius, World's First Electronic Violin (from 3D Printing)
3D printing is growing in popularity and is becoming more known among the masses. There seems to be no shortage of new products that can be created from a 3D printer, but an instrument? If you're a serious music guru regardless of what instrument you play (or teach), you may have a hard time thinking that an instrument created through a printer can deliver the same quality of sound as a traditional one. This will largely be a personal opinion of course, but the bottom line is that a 3D printed violin is now possible. Varius claims they're first to market with a 3D printed concert electric violin. Have a listen to a very short video I shot on the CES show floor of someone actually playing it.
Printed as a single piece, the 3D Varius violin departs from traditional musical instrument production technology. This particularity ensures a perfect accuracy of the audio spectrum and a total respect of the musician's emotion, they say. It was designed to facilitate the transition for all violinists from a classical violin to the 3Dvarius. Its dimensions can be customized and adapted to any morphology. The instrument was also designed to offer a maximal playing comfort as the weight distribution was optimized to re-create the comfort of a classical violin. Its sound sensors, located under each string, were carefully selected to accurately translate the sound frequencies.
Photo credit: 3Dvarius website/ThomasTetu
They had a successful Kickstarter campaign in early 2016 where they pimped their edge, which is all about combining the precision and power of 3D-printing with ancient violin-making skills. Certainly, its innovative design, marks a further step towards the perfect symbiosis between musician and instrument.
ORIG2N
Join the genetic movement if you haven't already. I love this stuff -- bottom line, the more you know about your personal temple, the more proactive you can be to take better care of it. A very cool genetic assessment kit by Orig2n measures a bunch of things, including food sensitivities, fitcode (exercise, recovery, endurance, etc), your skin and whether you have genes or not for super strength, speed or intelligence (yes, really!).
I actually did this test with their team on the show floor so am still waiting for my results and whether I'm a SUPER WOMAN or not. It's a simple and quick process that merely requires you to take a swap of the inside of your cheeks (left and right) and send it in. Genetic assessments can empower you with information about your body so you can make more informed decisions about your fitness, diet and skin health. The company behind this cool test is ORIG3N, which is involved in stem cell research and regenerative medicine and apparently has established the world's largest cell repository in the world - how cool is that?
Based in my former hood and stomping ground -- Boston -- these guys are at the forefront of genetic testing in ways that can directly help consumers. After I get my results back in a month or so, I'll post an update on my experience including using their app.
Lenovo's Alexa Smart Assistant
Truth be told, I'm a Lenovo fan and no, I am not a Lenovo ambassador nor have they ever been a client. I've owned a few of their laptops over the years and long for one today after several years of glitches with my MacBook Pro. I don't want to hear it from Mac fan boys -- there are issues despite your love with the simplicity and beauty of a Mac's design and I don't just mean compatibility ones. The Lenovo at CES I'm referring to is not one of their latest laptops however but a speaker...something they refer to as the
Alex Smart Assistant,
which many in the press room compared to the Amazon Echo although it's a tad cheaper. They call it a smart speaker (of course it has to be smart given the trend at CES in the last couple of years) and it employs Amazon Alexa. The speaker is available in two models and a variety of colors. I cringed when I saw a male writer talk about how he gravitated toward the black edition, which apparently sports Harman Kardon speakers.
If you read WBTW often enough, you know that I applaud vendors who think about women buyers and offer a variety of fun colors and I don't mean masculine red, orange and bright blue. Lenovo gives us choices in elegant soft colors - bravo!! I've yet to test them out and would love to review a set, so check back for more when we get our paws on a pair. The basic Lenovo Smart Assistant is priced at only around $129. The Amazon Echo has 7 microphones whereas the Alexa has 8so in addition to their beautiful design, the sound should be top notch as well. The more advanced version (aka the Harman Kardon edition) delivers even better audio apparently.
Seattle Cycles' Titanium Folding Bike
This beautiful prize isn't an option for those on a budget. Starting at around $10K, the gorgeous titanium folding bike on the CES show floor was a stunner.
Seattle Cycles
tout their latest as the worlds lightest e-bike -- it folds up, is airline 'legal at only 16 inches and weighs about 18 pounds.
Designed for taking on travels by plane, boat or train, the Burke 20 can be folded and packed into a 28"x22"x12" suitcase in one minute, without disassembly of wheels, handlebar or use of tools. Unfolded, the 20-inch wheels, wide gear range, and a full titanium frame with an extended cockpit give a fast and reassuring ride. It apparently 'fits' like a full-size bike, has adjustable seatpots and handlebars and will work well for any rider from 5' tall to 6'+. It has a leather saddle, foam grip and MKS pedals. They may be targeting men, but I love the design and let's just say, wish I had one in my garage.
Photo credit: Seattle-Cycles.
It has an internal gear hub, derailleur gears, front and rear bags and of course, fenders and they offer a lifetime warranty on their frame. They plan to make more affordable options with different materials in the future as well to appeal to a broader audience.
Beoplay M5 Speaker
Not quite as attractive as the
Alexa Smart Assistant
, but a speaker that touts itself as a piece of furniture, the
Beoplay M5
is a wireless connected speaker that can function as a standalone or be connected to other speakers across multiple rooms. It is covered in wool so I applaud them for getting away from ugly black and gray, and the material is soft, covering is soft and can integrate well into a living room.
Photo: BeoPlay
Beoplay's music systems and speakers feature the
Bang & Olufsen Signature Sound
, sound which they say is honest, clean and with passion. We haven't tested these out yet either, but hope to sometime this year, so stay tuned. All their products are made from premium crafted materials and offer a palette of colors and placement options to match your style and interior. (YAY -- thanks guys!) For technical geeks, you may want to know that it's actually Bang & Olufsen's sub-brand which is a bit more affordable than some of their higher end solutions. To get your music music to the Beoplay M5, simply connect via Bluetooth, Chromecast, AirPlay, Spotify Connect, or Bang & Olufsen's Beolink Multiroom. It seems like this is going head-to-head (so to speak) with the Sonos Play:5, however unlike the Sonos, you don't need a dedicated app. With the M5, you can play it all via a regular Bluetooth speaker. Many of us want the ability to have Spotify et al to deliver music directly and have a little more flexibility and freedom for how we use the device. The cost is around $599.
The Mohu AirWave Wireless Antenna
Let's be honest, I HATE dealing with Comcast and am not alone. We've all been at dinner parties or networking events where there's a hate fest discussion over Comcast and it doesn't seem to be any easier to cut ties with them -- believe me, I tried. The last time I called to nuke my TV to bring my cost down and just use them for wifi access, it cost more, a way to keep you tethered to their God awful expensive plans. Also shown at CES, the
Mohu AirWave
wireless antenna can go anywhere in your house, and I have to admit, I love the fact that you can avoid those ugly wires which none of my engineer friends seem to mind. This flexible feature allows for optimal positioning, so you can access live, local broadcast channels onto your Fire TV, Apple TV, Android, iOS, Roku, and more. They tout this as the industry's first-of-its-kind wireless over-the-air (OTA) and over-the-top (OTT) device that integrates live, local broadcast TV with free streaming channels across popular streaming devices as noted above. It is really dedicated to people like me who are looking for smart and creative ways to CUT THOSE CABLE CORDS for good. AirWave was built to give cord cutters open, simple and complete wireless access to the live TV and streaming content they enjoy, all in one place and with no monthly fees.
Photo: Mohu
AirWave wirelessly connects to the Mohu TV application (available for free across all compatible devices), so you can channel up and down through live broadcast content and free streaming content in a familiar, cable-like TV guide. You'll be able to view streaming video in a cable-like program guide, complete with program descriptions and select your favorite channels, while also being able to view up to 14 days of upcoming content. You can set up AirWave anywhere in a home where there is an Internet connection and the price point is sweet at only $149. (available this spring). Bravo!! We can't wait to test this out -- if it works, I'll be their loudest voice and biggest fan!
Sprimo, World's Smartest Air Purifier
Let's face it -- indoor
Air Pollution
is dangerous and climbing at alarming rates. Air pollution in general rise worldwide, killing more than 3.3 million and one study says it could double by 2050. Given that we spend nearly 90% of our time indoors (some research says more) and indoor air pollution is slated to be from 3 to 10 times worse than outdoor air pollution, it's no wonder that that cases of Asthma and Allergies are climbing and at an all-time high. If you think that all the places where you or your kids spend time is at safe levels, think again. Studies show that
50%
of America's schools have
problems linked to indoor air quality
and an issue in 6 out of 10 homes worldwide. Purer air is said to improve kid's productivity and results at school. Bottom line, what we breathe in day after day, can impact the quality of our sleep, energy levels and even life span. Enter
Sprimo
, the
"go-to"
product for people who want the best quality air in the personal spaces they work, play or sleep. Unlike traditional air purifiers that focus on large square footage areas to measure success, Sprimo
is aimed at improving the quality of life through bursts of clear air instantly. Sprimo's small, lightweight and nearly silent air purifier is smart and adapts based on people's issues, from chemicals and dust to seasonal allergens.
Anyone who suffers from allergies can benefit from Sprimo as well as those at higher risks, such as children and the aging. The purifier's low entrainment air flow works as a shield to block contact by reducing the chance of you breathing an airborne virus by up to 60%. Sprimo's new Personal Air Module (PAM) and cloud-based mobile app delivers real-time data on air quality via your smart phone so you can be alerted wherever you may be. Simply plug it into your iPhone and you're good to go – you'll be alerted whether you're breathing in poor quality air or not. They'll be taking pre-orders starting in March and Sprimo will ship sometime in Q4. See a
video of me at their booth
- note that the steam you see was made possible by cold ice and merely for the purpose of seeing roughly how large the clean air blanket is around you when using Sprimo.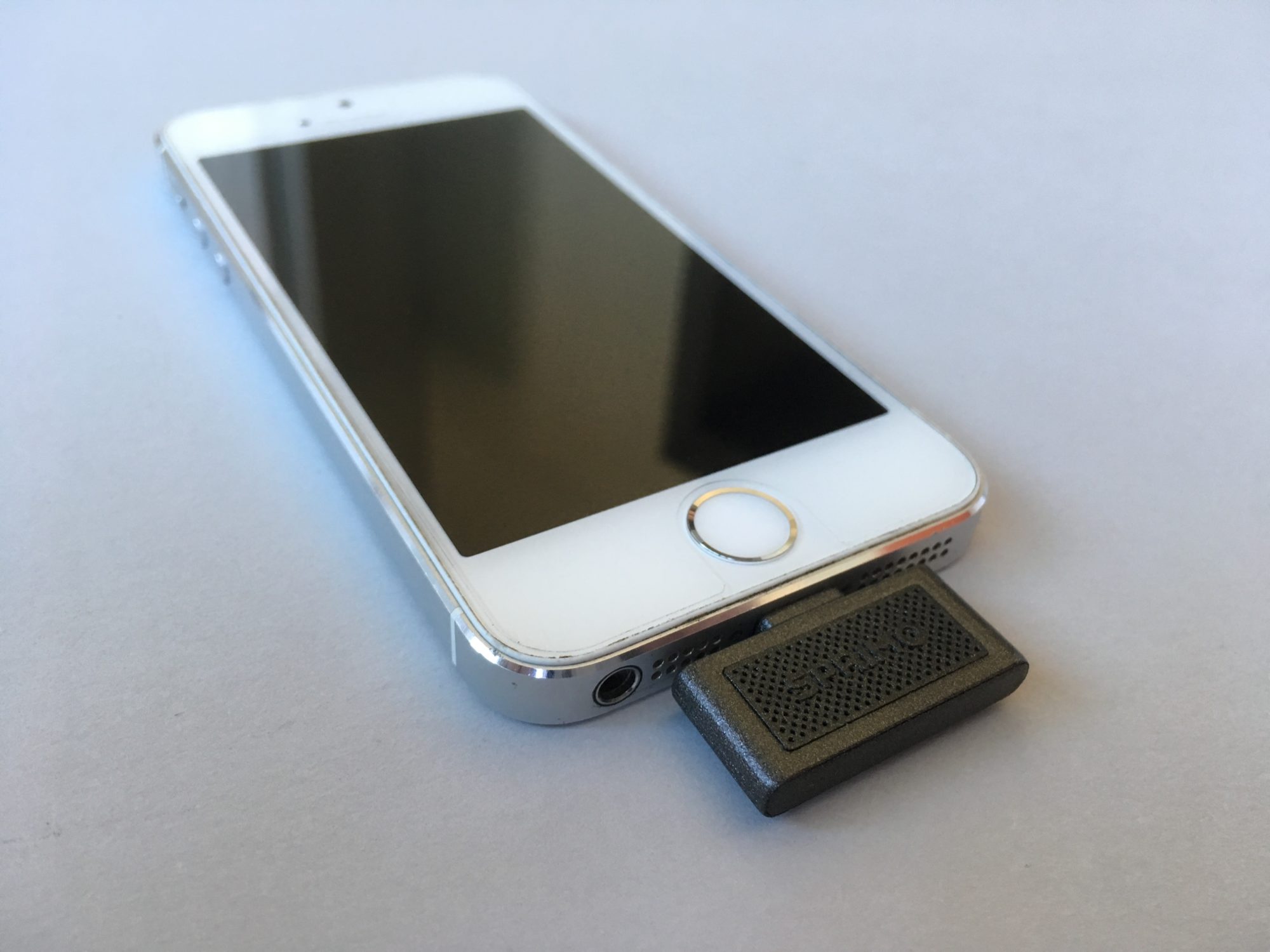 C-me Pocket Flying Cameras by Hobbico
Truth be told, I didn't have much time to learn about this product at all but I did SEE it briefly and loved the design as well as the fabulous four color options. I've been wanting to test out a drone for awhile now, however the combination of ugly designs, the price and the fact that they seem to cater mostly to men, has held me back. Top all of that with the need to get a certificate, a process of registration that albeit I'm told is easy, is still a barrier. They're also sizeable and I get the feeling there's more of a learning curve then I'm willing to commit to, at least now. And dang, they're noisy.
Travelers will likely be most interested in camera drones, which are typically ready-to-fly quadcopters that have stabilized cameras for shooting both video and stills. Drones with cameras can be used for a variety of things, including video production, search and rescue, agriculture and more. The simplest reason to use one is to simply see the world from above, which is an entirely different perspective than we normally get when we travel. I ran across a small and attractive one that seems to be a great fit for travelers called C-me, which they don't really call a drone, but a pocket flying camera -- they tout it as the smallest micro folding pocket flying camera to be precise. Those who think (like I do) that most drones are ugly, made for geeks and too bulky, take a look at this more consumer-oriented option that comes in fun colors and cloaked in a design that women will love.
Photo: Hobbico.
It's small enough to fit in your pocket and provides one-touch instantaneous social media sharing of full HD images and videos including selfies - bravo! So, whether you're taking high-flying selfies or full HD aerial images and videos of your trip to the Grand Canyon, Hobbico's C-me makes selfies and video easy. It is the first micro folding drone that fits in your pocket, the first device of its kind with a Full HD 8MP digital camera, and the first to feature touch-of-a-button social media sharing to your favorite social channels. It's also a snap to use – no previous flight experience necessary – as it comes with an innovative single-thumb control interface that can be mastered in only five minutes plus connectivity to the most popular IOS and Android smartphones via their free-to-download C-me app. When not in flight, the arms and propeller blades uniquely fold completely inside the body cavity for the ultimate protection against accidental snagging or catching that can cause damage or imperfection to the blades or arms resulting a less-than-perfect flight performance. A proprietary chip delivers many of the features of a commercial-grade drone for half the price of other camera drones. The device uses a Full HD 8MP digital camera with resolution equivalent to the iPhone 6 and self-generated WiFi, which all travelers will love. There's also a 360° option for panoramic video, a burst mode that captures up to 15 images sequentially with one touch and a feature which I love, a ten second delay timer, although I wish they offered longer options, i.e., 25 seconds and even up to a minute for those harder to take shots when you're on the road. Nature shots come to mind. And look at this fabulous C-me in PURPLE! Although we haven't tried it yet, they tout one-touch takeoff and landing, which for those who fear the drone learning curve, seems like a godsend. It's not quite available yet (dang) but a spokesperson tells me I may be able to get my paws on one sometime in March to review -- we can't wait!
Photo: Hobbico.
Clim8: Intelligent Thermal Clothing
This is a B2B innovation -- in other words, it's not clothing you can go out and buy, but technology that will be built into clothing you already know, a bit like the Intel chip inside for clothing, but rather than speed, it's about warmth, or more accurately -- regulation. They don't think of themselves as a smart wearable but it absolutely is in that it's smart about regulating the temperature in your body. You can receive what they refer to as thermal consistency in order to maintain personalized comfort, no matter what the weather conditions or activities that you do.
Their revolutionary (their word, not mine) textile process, integrates tiny sensors into the yarn, leading to optimal temps. Sensors in the garment monitor skin temperature and their app analyzes your surroundings, activities and skin temperature. From this process, heating zones embedded into the garment activate to adjust skin temperature and maintain thermal comfort. Cool, right? The garment then regulates heat exchanges by evaporation as it matches sweating zones on your body.
Fiera: Personal Care Device for Women
So many online sites cater to the geek in all of us, but let's face it, most of the picks and reads are tailored to men. I read the round-ups and rarely do we find cool innovation picks that's about something a bit more obscure or, hmmm, controversial, like sex.
Fiera
, which they refer to as a Personal Care Device, is the first hands-free wearable product for women, which is designed to increase interest in and physical readiness for sex, naturally. Fiera is used before sex to help get her mind and body ready for a physical, mental and emotional connection with her partner. Given that the chief 'scientific officer is a woman, I decided to listen for a bit longer when I first heard the pitch at the Showstoppers media event.
Photo: TheVerge/YouTube.
The device is typically worn for 5-15 minutes and features pattern and intensity settings for a customizable experience. Fiera uses gentle suction and stimulation to enhance blood flow, increase lubrication and get a woman ready to go, so to speak. The company was founded by ExploraMed Development which is an incubator that has launched a bunch of disruptive healthcare solutions to market apparently. Does it work? Let's just say I haven't tried it yet, but I think it's a cool idea.
WooHoo's Smart Home Hub
WooHoo
is an Artificial Intelligence based Smart Home Hub & Cloud-based platform designed by
SmartBeings.
They were exhibiting at Showstoppers and at the Sands (Eureka Park), so in the early startup category. They say they're the first device with facial recognition, voice recognition, an Internet of Things (IoT) hub and a 7 inch touchscreen all in one. The world's easiest-to-use cloud based SmartHome software is also baked in, they say. Is it the easiest and most innovative? Hard to say since I only had a quick peak at it, but I like the promise. With a name like WooHoo, it's no surprise that they're Silicon Valley based, the home of some of the silliest names I've ever heard. That said, its easy to remember and I suppose....cute! Think of it as an Amazon Echo combined with a Nest Cam except that it also has a touchscreen. Its motion detection is a useful feature as well, meaning you can use it as a security cam for your home (cool) and you can make video calls on it as well, the connection being via Bluetooth, Z-Wave, Wifi, and more. The extra security comes from a number of ways, but some of it has to do with its smart ability to recognize both your voice and your face, as well as your own personal touch, i,e, customize it with your own commands that you use frequently.
Photo: WooHoo
Its early days, so it's not shipping yet, but I'll be curious to test it out when it is and not one of the earliest shipping ones either - I'd rather wait until any early version bugs are ironed out, but overall, it seems to be a really comprehensive solution with lots of bells and whistles for the price.
AromaCare, a Wellness Aromatherapy Companion
You know we're huge fans of mind/body balance here at
We Blog the World
, so much so that we have an entire section dedicated to
wellness
, from general
wellness travel
to
wellness stay
s and
health-related products and services
. I love Aromatherapy and am a huge believer of its value -- we even included essential oils in our
holiday gift guide
this past year. Imagine a smart aromatherapy diffuser and a smart app that allows you to control smells through your smartphone. The
AromaCare
delivers you a blend of essential oils by a simple and calibrated way to improve your well-being and health.
Photo: AromaTherapeutics
Their connected diffuser creates a well-being bubble for 20 minutes, which they refer to as a "personal and natural care" session. The company behind it,
Aroma Therapeutics
, has developed six blends as ready-to-use essential oil capsules:
Sleep
to help improve falling asleep and improve sleep quality,
Calm
to destress and calm down,
Tonic
to stimulate the body and soul,
Memory
to improve concentration,
Breath
to liberate the lungs and
Pollen
which provides seasonal support. AromaCare also plans a White capsule for people wishing to use personalized treatments (by using their own essential oils), a feature that I personally love. It works with a mobile App which allows you to control sessions, get access to the consumption as well as coaching
- Boost, Air or Zen -
sessions over a one-month period in order to obtain longer lasting health benefits.
Hello Egg
What a name right? Hello Egg seems like it would be an assistant right? Maybe even one that belongs in the kitchen? This smart voice-operated kitchen assistant from a company called
RnD64
(seriously??) has a number of useful features, including the ability to plan your weekly meals and order groceries for you. It will also provide easy-to-follow step-by-step recipes via video RnD64, whose name I'll never remember, unveiled it for the first time at this year's CES.
Photo: RnD64
Think of it as a smart digital assistant that can automate your meals for you based on dietary preferences and needs and can also adjusts to unplanned surprises, such as a friend stopping by for a bite and you have very little in the fridge. Hello Egg can also overlook your kitchen pantry, orchestrates your shopping list priorities, and if you want, handles the delivery of your groceries, a godsend for so many single men I know. The device will also answer cooking-related questions and backs you up with 24/7 support of a real cooking experts team -- who couldn't use that? I know I could. Give or take, it will be priced around $350 and available sometime in Q2. My video recap of the show:
Disclosure: I am an advisor to Sprimo however I decided to work with them because I believe in and love what they are doing so they would have been included here regardless of my professional connection. All opinions expressed above are entirely my own.
January 14, 2017 in America The Free, Client Announcements, Conference Highlights, Events, Magic Sauce Media, On Technology, TravelingGeeks, Web 2.0 | Permalink | Comments (0)
May 10, 2016
uHoo, Most Advanced Indoor Air Quality Sensor Now Available for Pre-orders
When I was approached by a company that is trying to transform how we all think about the air we breathe, I was intrigued. After I learned that it wasn't an outdoor environmental play, but indoor air, I was even more intrigued. After all, how bad could indoor air be? It turns out, pretty bad.
After I did some of my own digging, I wanted to be involved. There are some alarming stats of why you should care and why what they're doing matters.
Meet uHoo, the most advanced indoor air quality on the market, which is now open for pre-orders over on IndieGoGo starting today.
More than any other product in the market, uHoo provides real-time alerts on unhealthy air, going deeper and broader than other products. What sets uHoo apart is its eight dedicated sensors, detecting Carbon Dioxide (CO2), Carbon Monoxide (CO), Ozone, Air Pressure, Volatile Organic Compounds, which are found in paint and home cleaning products, Temperature, Dust and Humidity and all sensors are dedicated, which is not the case with most other solutions.
With concerns on indoor air quality at an all-time high and the fact that we spend nearly 90% of our time indoors (some studies say more), uHoo aims to transform people's health by providing an affordable solution for asthma and allergy sufferers, for people with toddlers at home and for anyone who genuinely cares about their health.
Couple that with unhealthy indoor air being linked to cancer and heart disease, 6 in 10 homes being hazardous to their owner's health and half (yup, that's 50%) of America's schools having problems linked to indoor air quality, a product that detects the particles and chemicals we breathe in real-time can be transformative to our day-to-day lives.
What Don't We Know?
Given the tragic news reports on poor air quality in schools and drinking water in Michigan, it's more important than ever to be proactive and know whether you're in a healthy environment before it's too late. With uHoo, you can know first-hand what the quality of air is like in any room or building where you live or work. uHoo is only 3.3 inches in diameter, 6.2 inches high and weighs less than a pound, so it can easily sit unnoticed at home, in gyms, churches, spas, community centers, basements, your office or kid's bedroom. The list is endless as to where uHoo can be used.
According to the American Lung Association, "it's hard to know when air in your home needs cleaning; the indoor air you breathe can be hazardous to your health without any telltale signs." In other words, we can't manage what we don't know or can't measure. Their site includes other useful information worth checking out as well, like identifying what makes indoor air unhealthy and how pollution can hurt your body. They also have a useful list of what all of them are so you know exactly what could be in the air you breathe at home or work.  
Revolutionary For Businesses Too
You can have multiple devices on one account, so you can monitor different locations around the clock. This is not just a great feature for businesses that are looking to ensure the quality of the air is healthy for employee's optimal well-being and productivity, but can significantly reduce operating and health-related costs by knowing how to regulate the air more effectively.
Here's How It Works
Simply plug uHoo in to a power outlet and connect it to the WiFi network – uHoo does the rest. The quality of air is detected instantly and shows up on your smartphone via a free app (support for both iOS and Android).
All of this data is securely and safely stored in the cloud for easy access from anywhere in the world and can be shared with loved ones and/or health practitioners. The ability to share data and devices means that you can stay on top of other family member's indoor air quality, such as an aging parent or grandparent, or your child when you are away.  What else is cool is that it shows the history of your rooms over time. You'll also get notifications so you can track what's going on in real time.
Or, you can simply get a glimpse of your day, knowing which rooms performed well and which ones didn't. uHoo even recommends things you can do to improve your air depending on what the reading is. Imagine being able to track your kid's school remotely -- if the air is unhealthy, you can know about it right away. Same goes for your own home, office or wherever you spend a significant chunk of your time.
There's also a very cool Health Diary, which allows you to track how you're feeling and when. It will record symptoms or issues in the room you happen to be in, all of which correlates back to the data uHoo is picking up. 
You can also see results in chart form, which will lay out the results by VOCs, ozone, temperature, humidity, CO2 and so on. 
uHoo comes in two versions: Classic and Premium, the main difference being the number of dedicated sensors that the device will detect. The device comes with a power adapter, and a micro-USB cable.
Details on how to pre-order a uHoo from only $99 for a limited time can be found on https://www.indiegogo.com/at/uhooair. I love this - questions on any of it, let me know. Since I'm working the company, I already have a uHoo and absolutely love knowing when I'm breathing healthy air or not. This is particularly useful for travelers as well who stay in hotel rooms on a regular basis -- you might be surprised by the results, even from high end hotels.
They'll be shipping in Q4 of this year and availability is worldwide.
May 10, 2016 in America The Free, Client Announcements, Magic Sauce Media, On Health, On Innovation, On Technology, Travel, TravelingGeeks, Web 2.0 | Permalink | Comments (0)
January 16, 2016
Will VoLTE Eliminate VoIP in 2016?
Will VoLTE do away with VoIP in 2016? With major carriers like AT&T and Verizon Wireless in the United States now offering VoLTE services, will this voice technology become the new standard by 2016?
At the moment, many of us choose to use VoIP services, which seem on the surface to be quite similar to VoLTE. Both transmit voice calls using packetized data. However, there are some key differences to be aware of which leads some to believe that VoLTE is the superior technology. Here's a look at these differences, and whether or not VoLTE will be able to overtake VoIP by the end of next year.
The Differences between VoLTE and VoIP Although VoLTE and VoIP may share common acronyms, they do work a bit differently. This also translates into differences in performance. If you've ever used an app like Google Voice, Skype, or WhatsApp, you already know how VoIP generally works. It allows you to make voice calls over an IP network, transmitting the voice data in packets. VoIP can be used over any sort of network, whether you're connecting with 3G, 4G or local wireless.
VoLTE can only be used over a high-speed LTE network. It still breaks your call down into smaller data packets, but it offers a faster speed and does away with the need for a third-party app in order to function. In terms of performance, VoLTE can be clearer and more reliable, simply because it relies on that 4G connection. At their best, VoIP calls can be great.
Bear in mind that they do depend on the connection you're using – as anyone who's had a Skype session suddenly interrupted knows! Because VoLTE doesn't use third-party apps, it also is less of a battery drain on your smartphone than a VoIP service like Skype. Predictions for 2016 At the moment, VoIP is still far more available than VoLTE because it can be used over any IP connection, whereas LTE still needs to be rolled out in many areas. Will this facet of the technology be reversed in 2016?
Some like to think so, while others see VoLTE as a real wild card. One big factor that could lead to it eventually overturning VoIP is the fact that VoLTE is more efficient for network operators like Nokia Networks and Verizon Wireless. This gives them added incentive to work on pushing it as a mainstream form of technology. '
In large markets like India, where dropped calls and poor reception are a major issue, there is a huge push at the moment to work on widespread 4G networks and VoLTE services. The Bottom Line As 4G becomes more ubiquitous worldwide throughout the next year, it's likely that worldwide carriers will follow in the footsteps of operators who already provide VoLTE as a standard service. Whether or not 2016 will be the year that it breaks into the mainstream and overtakes VoIP remains to be seen, however.
There is still the challenge of creating a uniform experience for telco customers, so the service needs to be interchangeable between carriers for it become more widespread. Most of us are already quite comfortable using our VoIP services, but if VoLTE is built into new devices and contracts we may make the switch over time. This will most likely take place over the next few years rather than something that happens all at once in 2016, but at some point VoLTE will be the new standard in voice calling.
Contributed by Rachel MacDonald, Nokia Networks
January 16, 2016 in America The Free, Europe, On Technology, On VoIP, TravelingGeeks, Web 2.0 | Permalink | Comments (0)
January 12, 2015
CES 2015 Wrap Up: From 3D Printing & Connected Devices to 4K TVs & Infrared Cameras
There was no shortage of companies jumping on the
"we must be connected to everything, or else.."
trend that was central to most announcements coming out of this year's
Consumer Electronics Show (CES)
in Las Vegas last week, an event that I've been going to for a couple of decades.
It was even the heart of Samsung's keynote address this year. At the Las Vegas Convention Center (LVCC), the main building for CES's heftiest exhibitors, it was Samsung (not Apple) who stole the show with its ever so impressive 360 screens that circled around its booth, showing flashy and compelling videos of cars racing and more.
It was all about their 4K TVs, which are bendable, flat and curved although Samsung had plenty to offer in the mobile, audio and home automation space as well. Samsung JS9500 series is a new concept in UHD (4K technology), which they tout as eco-friendly. It uses nano-crystal technology and an intelligent SUHD re-mastering picture quality engine, which gives vast improvements in contrast, brightness, color reproduction, and detail.
People seemed to be raving about FLIR at my evening networking events, a new infrared camera that connects to smartphones at around a $250 price point. As crazy as this sounds, the camera can spot pets and animals in the dark, as well as detect cold air drafts and leaking pipes in walls. FLIR ONE translates thermal energy into dynamic color images for personal safety, home repairs, outdoor adventures, and even artistic expression.
The "all things connected world" seemed to proliferate the Sands Convention Center, located just off the strip a stone's throw from the Wynn Hotel, where I demoing and singing Kolibree's praises, the world's first connected electric toothbrush with truly interactive feedback, gamification and 3D motion sensors. The toothbrush tells you how you've brushed, where you've brushed and where you haven't.
We had a dentist on-site who is also an advisor to the company explaining why this is important and how knowing where you're not brushing well empowers you to brush better next time around. In the old world, you'd only get that feedback from your dentist once a year, a far cry from the world we live in today where nearly everything can be connected thanks to Bluetooth technology.
A bit like Fitbit for your teeth, who also had a massive presence on the show floor not far from we hung our hats for the week, Kolibree differs from other connected brushes on the market, thanks to its proprietary technology, in that it provides an interactive map telling you exactly where you've missed, as well as where you've over-brushed and under-brushed.
All that data can be kept private or shared with your dentist, which is the first time that the dental industry will have access to this kind of data, all of which can be incredibly useful for both dentists and users.
Kolibree has teamed up with Dentegra who also had a presence at CES this year -- the combined forces will offer incentives and discounts on dental care, as well as 25% off the Kolibree toothbrush through the new Dentegra Smile Club to be launched early this quarter.
While healthcare is an obvious win for the connected market (think measurement of your sugar levels in real time if you're diabetic, feedback on your sleeping patterns so you can rectify through diet, exercise and other things, heart monitoring and reminders to take drugs), there were a host of other connected devices trying to prove that they were truly useful too.
The truth is - some were and some were....well, not so much.
New connected devices on the market seem to come in all types and sizes -- from blingy necklaces that vibrate when your husband sends you a text and baby diapers that let you know when your kid has pooped to washing machines, interactive cameras and Raticator, a rodent detectors that notify you when it has caught a rodent -- yes really (see the rat trap, a rat trap that uses a wifi chip to alert you when it electrocutes the rat).
Although I didn't see it, I heard about a toaster that notifies you when the toast is up. Really? Could I not see or hear it pop up from inside my kitchen?
Connected devices can truly be useful but quite honestly, only when the connection is used to solve a problem we have or make our lives easier in ways that matter. I understand the value of connected watches within reason, but when I asked one vendor what the default was on the completely flat shiny silver faced watch, he told me it was how many steps I took and I'd only get the time after a second tap.
Huh? That's like telling me that my smartphone's default is digital games and a list of recommendations on restaurants before being able to make a call. I want a watch to first and foremost give me the time and my phone to first and foremost allow me to make calls.
When the watch becomes stylish and adorns me with a l'il luxury I might not have had otherwise, it gets a little more interesting however, at least for a woman. So far, all of these connected gadgets seem to be designed by men for men -- big, bulky, black, silver and red seems to be the order of the day.
The gold and sparkling diamonds of Burg's blingy smart watch drew me over to their booth. It works via a SIM card on an Android 4.4 operating system, and is activated. The price point for this stainless steel and Swarovski crystal device is between $500-600. They also offer a range of fun colored sportier watches that track your activities.
Swarovski also had their own presence on the show floor and while I'm not much of a bling girl, I loved the designs of their soon to be released smart watches, most of which come with accompanying narrow glittery bracelets.
Glitter, diamonds and also black, white and midnight blue. They were my favorites of the connected watches and jewelry and I can't wait to test them out when they hit the market.
Misfit is also working with Swarovski on a new line called Shine. The Shine Collection includes the Swarovski Shine Activity Tracking Crystal and accompanying accessories.
Additionally, I loved the latest watches from Guess at the show, touting rich colors and elegant design. You can get scrolling alerts across a Led screen or be alerted via a vibration and it uses voice commands to communicate with your cell phone.
The watch is water resistant, and comes in midnight blue (for men only -- a shame since it's my favorite one of all the options), brown and rose for men, white and black for women and white with a bit of bling. The watches use Martian technology, which I wrote about in mid-2014. The line, which supports both iPhone and Android, is slated for a September or October launch of this year and will retail for around $350.
One of my favorite companies making tracking watches is Withings -- they had me at "hello" last year when they showed off their Activite watch in a beautiful and elegant soft brown leather. We can't wait to test it out in the next few months.
This year, they were showcasing Activite Pop, a line of watches that is focused on the more adventurous. Pop comes in lots of fun colors and like their other watches, you have easy access to both the time and notification of your activity so you know where you stand throughout the day and can decide what your next move should be.
Also showing off fun jewelry was FashionTEQ. Their Zazzi bracelet offers an elegant and more discreet way for women to receive messages and reminders when you have your cell phone in your pocket or purse. Why would I even consider the geekier options designed by men for men when I could wear something that looked like this? I'd love to test it out in my daily life in the not too distant future.
Speaking of jewelry, the connected vendors weren't the only ones fed up with the fact that techy products don't cater to women enough. Meet GemPhones.
I fell in love with these elegant ear buds disguised as a functional but beautiful necklace you can wear around your neck. A dressier option is one that resembles pearls whereas the funkier hipper brown and black motif is a nice everyday option for the younger hipster and frankly, for a woman in her forties. I'm game and can't wait to test these out.
Another mobile accessory I discovered solves a real problem -- LOST ear buds. I don't know about you but I'm constantly misplacing them, leaving them in the wrong bag or getting them tangled when I need them most. Sound Pockets has come up with a way around that by creating a plastic pocket that attaches itself to the bottom of your cell phone case and they're available in lots of fun colors.
A perfect solution for the college student and for the forgetful and busy among us who need a handy way to keep track of them.
Also for the active enthusiast, meet the ever so cool Rocketskates. They had a massive booth in the center of the Sands, where you could watch demos of people using the skates or even try them out yourself, which I did of course.
Blissfully happy at the end of my try....they're a bit like a cross between a segway and rollerskates.
Below is a little video of my experience with them so you can get an idea of how they work.
3D printing was another hot trend at this year's show. In the Sands alone, it seemed like the aisles of vendors touting their latest 3D printing solutions was never going to end. At one point, I found it a little dizzying and frankly, confusing.
While in no way yet mainstream, 3D printing, despite its hefty price point, is now a feasible possibility in today's world. Take a look at some of the objects these vendors were showing off in their booths -- from fashion and leather cell phone cases to sailboats, toys, dolls, objects and even food.
I had an incredible experience inside the massive 3D Systems booth (note that the funky leather smartphone cases above were made from one of their machines). Sense is a portable 3D scanner that can capture objects (including people) at 10 by 10 feet and its claim in addition to high quality scanning is that its price is much more reasonable than its competitive counterparts.
Below is a shot of me holding the captured image of "me" after they scanned me on the show floor.
The Sense is the only 3D scanner to deliver precise instant physical photography, so everyone can capture his or her scanable moments. Sense has flexible scan size and can capture everything from a picture-perfect cupcake to a full-body selfie, processing data in seconds for an instantly 3D printable file. Sense comes with an intuitive user interface with easy and automated zoom, track, focus, crop, enhance and share tools. Below is a video of my experience.
The 2015 CES Innovation Awards had its own section at the show, where they highlighted companies making cool and leading edge products.
Most of the products were displayed behind glass cabinets so you see but not touch and the range of solutions were vast.
In the Connected Home area, I discovered Edyn Garden who has a solar-powered Edyn smart garden system that takes the guess work out of gardening with their Wi-Fi enabled Edyn Garden Sensor.
The sensor monitors environmental conditions to make smart recommendations about what to plant and when to fertilize. This unique sensor works alongside the Edyn Water Valve and Edyn app to provide automatic watering options that deliver water when, and only when, plants need it, helping to conserve water and other precious resources.
The Fitness Section, where Activity Meets Tech, was bustling and this year, it seems as if there are now countless FitBit-like solutions that take fitness tracking and feedback to an entirely new level.
Lighting has been making a lot of new advances lately for both larger enterprises and new solutions consumers can use in their home -- from improving efficiency to controlling your room's colors and mood. Meet ilumi whose vibrant booth ambiance drew me over to learn more.
You simply download the free ilumi App from the App Store or Google Play, screw in your ilumi lightbulb and turn them on. You can control and customize each individual ilumi or groups of them - you can also program an ilumi light or set of lights to sync with certain music to affect a room's mood, make them change colors or diffuse them in some rooms and not others.
It is all done through a simple-to-use mobile dashboard, allowing you to take control of your home or office's lighting in just a few swipes or clicks. I think the idea is great, loved the team and can't wait to put them to the test - we hope to review them in the coming months ahead.
The Digital Health section was exploding with solutions that ranged from sugar tracking as mentioned above and activity trackers to tools to rest the mind. Muse has an interesting approach to settling your over active mind and had an experiential chair set up so you could put it to the test. And, so I did....
I sat inside a comfy chair while the brain sensing headband was place around my head with the goal at putting my mind at ease. As eerie as this sound, the headband essentially reads your brainwaves read while giving you simple activities and games to reduce stress, strengthen your brain and help you relax via its EEG sensors, all of which are constantly detecting and measuring your brain activity.
Below is a video someone from their team shot as I went through the process on-site.
I found CES this year to be more interesting than last although I wished I had time to really explore the LVCC in depth. I was living and breathing the Kolibree toothbrush and Dentegra's Smile Club for the week so amidst the buzz of home automation, fitness, 3D, cameras, audio devices and TV sets, it was rewarding to see Kolibree shine at CES for its second year in a row.
Last year, we only had a prototype to show and this year, Kolibree could demo two new mobile apps and talk about the compelling collaboration with Dentegra to help make dental care more affordable. Kolibree could also tout that its most advanced connected toothbrush will by shipping by the end of January. From gadget press and mom bloggers to Associated Press TV, NBC News, and even Sears Television, the team demoed to the world.
Kudos to Kolibree's team in Paris for getting the toothbrush ready for this very important show and for market and to the Dentegra team for coming up with an innovative way for uninsured consumers to receive affordable dental care through its Smile Club. Alas, with another CES behind us, it's now time to transform how Americans view dental care.
Photo credits: Top photo by Duke Chung from venitism.blogspot.com, Raticator from epestsupply.com, Flir One photo from their website, Samsung photo from Samsung website. Dentegra Smile Club mobile screen shot from the Dentegra Smile Club.com website and second ilumi photo of the mobile app from justelementary.com. Videos and all other photos courtesy of Renee Blodgett.
January 12, 2015 in America The Free, Client Announcements, Conference Highlights, Events, Magic Sauce Media, On Health, On Innovation, On Mobile & Wireless, On Science, On Technology, TravelingGeeks, Videos, Web 2.0 | Permalink | Comments (0) | TrackBack
November 19, 2014
Web Summit 2014 Exceeds 20,000 Attendees in the Heart of Dublin
Last year I missed Web Summit, what has become Europe's number one technology event, amusingly labeled as the Davos For Geeks. I went the first two years and this year's event is a far cry from my year one experience when they only had 500 attendees.
Now in its fourth year, 20,000 people flew into Dublin early this week for the premier 3 day event. Founder, Paddy Cosgrave opened the Summit in the morning, emphasizing the importance of the social element to the Summit where deals can – and have been – done. That said, there was still a lot of activity around the main stage, where they had a host of high level discussions and speakers on the hour all day.
The center stage had Brendan Iribe, the founder of Oculus Rift who spoke about the rise of virtual reality and its applications in everyday life. Skip Rizzo the Director for Medical Virtual Reality and early stage developer of Oculus Rift gave a demonstration of the technology's uses for post-traumatic stress disorder for returning veterans.
From being shot at to street explosions, the virtual reality exposure therapy has assisted veterans in dealing with their PSD, explained Rizzo, outlining how in one recent study, of 23 completers of the therapy, 16 showed gains and benefits resulting from it. Next stage development will be treating civilians who have experienced stressful situations in their lives. Index Ventures partner Saul Klein talked about how entrepreneurialism is becoming mainstream.
From money and venture hype to an emotional topic around healthcare.  Jorge Soto described how from a personal family diagnosis of cancer, a way to decode disease and identify cancerous cells in their earliest stages may have been found.
Then, John Collins of Stripe spoke of the rise of his online payment company and how it has disrupted the existing online payments ecosystem."
Gary Marcus, scientist, best-selling author and NYU professor took on the topic of artificial intelligence,  Amazon's Werner Vogels chatted with Ben Rooney, Stewart Baker, Matthew Prince and James Ball took on privacy rights, and Dropbox CEO Drew Houston chatted with Laurie Segall from CNN on the main stage. Below Paddy talking to a speaker.
Evernote's CEO Phil Libin spoke about his company being an 'anti-social network' and that 'you should be able to say less and do more.'
From a geek app to acting,  actress, businesswoman and philantropist Eva Longoria spoke to Jemima Khan about the importance of women in business.  "Women start businesses at three times the average yet can't get funding," she said issuing a challenge to the women in the audience. "
Later in the afternoon, former CEO of Apple John Sculley took questions after his main stage appearance with David Carr.
One thing about a conference growing to 20,000 attendees so quickly, is that rather than it feeling like a conference, it felt more like a university campus, or even a small town if you will. Within the web summit, there were micro-summits that addressed various topic sectors. 
For example, they had a Builders, Enterprise, Machine, and Marketing Summit, and at each of them, there were a host of start-ups demoing their latest.
Town Square and Village Green also had their own selection of start-ups and then there were "alpha company booths" in the main exhibit hall dedicated to early start-ups, which was about a 10-15 minute walk from the main stage. Here I was able to see demos from lifestyle vendors, specifically digital health -- Kolibree, the connected electric toothbrush (disclosure, I'm an advisor), Gudpod, who hopes to revolutionize the way people take vitamins & supplements with a 'Keurig like' internet connected appliance & pod system and Bluetens, who is bringing medical grade mobile electro-stimulation device to the masses to help relax your muscles.
Food Summit was a great addition to the event this year. I wrote about their initial announcement back in November of 2013.
The Food Summit portion has also grown quickly and there were countless vendors touting their latest in fresh ingredients and farm-to-table practices. Gluten and GMO-free were buzz words throughout and I saw everything from a fresh apple stand surrounded by pumpkins (t'is the season) to homemade yoghurt, ice cream, jams, jellies, honey and olive oils.
I absolutely loved tasting the oh so many samples from Crossogue Preserves. Imagine these flavors on your toast in the morning: grapefruit, Irish whiskey, orange and ginger, lime and brandy, plum and port, gooseberry and elderberry, hedgerow, fig and apple and more. Yum!!
Other favorites were the Irish sea salt and Harnett's Oils, such as hemp, grapeseed, orange and rosemary and basil oils.  I was in heaven. It was a great way to spend an hour or so away from the tech and the noise.
To get to the Food Summit, you had to pass by Herbert Park, which was on the grounds of the main event, which was held this year at the well known Royal Dublin Society on Merrion Road in Dublin. It was a perfect fall day with plenty of ducks on the pond and vibrant colors exploding from the trees.
Photo credits: Stage photos from the Web Summit sportsfile Flickr stream. Photo of Kolibree & Bluetens, Herbert Park and all Food Summit Photos: Renee Blodgett.    
November 19, 2014 in Client Announcements, Conference Highlights, Europe, Events, Magic Sauce Media, On Technology, On the Future, TravelingGeeks, Web 2.0 | Permalink | Comments (0) | TrackBack
July 09, 2014
GlazedCon & Wearable World Expo Come to London This Fall
I've attended a few GlazedCon events now and find them to be incredibly useful from both a content and networking perspective. They are specifically focused on an area that is exploding and isn't going to slow down anytime soon: Wearables.
We're proud to be a media partner again and this time, GlazedCon is expanding to London on October 22, 2014, where they'll gather together Wearable and IoT executives, along with other top tech thought-leaders to debate the real business opportunities for the hottest emerging tech ecosystem. 
The event is instrumental for key executives, startups, media, mobile warriers and investors. In conjunction with GlazedCon London, they will be holding the first annual Wearable World Expo where over 50 of the hottest Wearable Tech companies will showcase products so cool you'll actually want to leave with them....or at least let the world know about them!
We have a special 30% discount code for those interested in attending below:
Discount Code: 30% off tickets glazed_weblogtheworld

Eventbrite: www.glazedlondon2014.eventbrite.com  
July 9, 2014 in Conference Highlights, Europe, Events, Magic Sauce Media, On Mobile & Wireless, On Technology, TravelingGeeks, United Kingdom, WBTW, Web 2.0 | Permalink | Comments (0) | TrackBack
May 08, 2014
FutureCast & Andrew Keen Take on Wearables at AT&T Foundry
AT&T Foundry Innovation centers are the home to technology collaboration, innovative ideas and new projects. The center in Palo Alto teamed up with Ericsson and earlier this year, they kicked off a series of interactive discussions led by Cult of the Amateur and Digital Vertigo author Andrew Keen.   
They host a series of salon-style discussions called FutureCasts, where they bring together the brightest minds in Silicon Valley to tackle the future of a wide array of technologies. Each event brings together more than 30 leading experts – enterprise executives, startup founders, academics, journalists and public officials – on a technology topic. 
The latest FutureCast focused on the Wearable Revolution and featured Recon CEO Dan Eisenhardt Wednesday night, May 7.
The discussion centered around how wearable technology will change our lives in the areas of sports, manufacturing, health, lifestyle and beyond. Dan talked about how their heads up display technology got started and is now being frequently used by skiiers and athletes around the world.  
Says Dan about simplicity and design in wearables, "you have to focus on the user and what they want. It's often about saying no rather than saying yes which is harder to do. In other words, we need to take more things away and dumb it down so it's an easier experience for the user."
Andrew organically brought people into the conversation including myself....my input focused on my hot button, the #1 reason I don't wear ANY wearable product on the market today -- Design -- or rather lack thereof. Since it's still early days, we have a whole lotta technology being built by technologists for technologists and designers are not an integral part of the development process.
To my left was one of the guys behind the Rufus Cuff from Rufus Labs which is currently on IndieGoGo. The Rufus Cuff is an advanced wearable device that has 3-inch wide screen, a radical design, and what they refer to as a reimagined form factor. While their campaign is doing well, the product is far too geeky "looking" for me to ever wear, despite how useful it may be.
Today, there's not enough conversations between creative designers who care about form factor and the technologists who care about function. Since the space is still premature, early adopters are the ones driving sales and interest. A wearable product has to solve a problem between form and function yet it also has to be stylish and attractive.
Monisha Prakash from Lumo Bodytech piped in whose product tracks your body's position and alerts you when you're slouching. They have sold 23,000 units so far with Lumo Back being their flagship product, a wearable sensor and smartphone app for lower back posture and activity, which impacts back pain, fitness, confidence, and yes...appearance.
Lumo Lift, their other product, focuses on chest, shoulder, and upper back slouching, a big problem for many office workers who sit at desks all day long.   
AT&T's Chris McConnell and David Garver shared several insights along the way, including to the above, "23,000 units sold" stat. Their main point was while the numbers may be decent, whether that number will explode or not will dependo on whether that product (or any other product in the wearables space for that matter), can continuously solve a problem of contextual relevance.
In other words, if someone has a back problem then a niche wearable solution will be useful enough for them to spend the money. It solves their problem so its a worthwhile spend and in this case, a beautiful design will likely be secondary, although if its something they need to wear long term, then design will increasingly become more important.
Says Dan of Recon, "if you want to go out for a run or a ski, you may want to be able to leave your phone home especially if a watch, a necklace or a band can give you the data you need and perhaps just the text messages from only 3 people you care about."
In addition to regular communication, there's also communication when security and safety is a concern. Meet Artemis, whose tagline is smart jewelry for personal safety.
The team behind the products are seasoned travelers who have experienced adventure, street crime and worry over the safety of loved ones. I spoke to founder and CEO Jeff Axup who feels that wearable products will play an important role in making that happen. Their goal is to use Artemis wearable jewelry to help reduce the threat of personal violence.
A different approach but also one that focuses on safety comes from Zach Vorhies and his team at Zackees who have created cycling gloves with comfortable leather palms, an absorbent towel around the thumb, retro-reflective trim and breathable spandex throughout.
If you need to get around a car that's blocking a bike lane, you can extend your left hand and active the turn signal gloves and check the lane for oncoming traffic. Signaling your intent before you pop out of that bike lane will go a long way in making your intent clear, keeping you safer from other drivers sharing the road.
The Magellan guys were also there and while they're mostly known for their GPS systems, they're out and about pumping up their Echo Smart Sports Watch.The Magellan Echo solves the biggest problem when doing sports with a smartphone -- viewing and controlling apps while the phone is tucked away. Echo streams data and controls from your smartphone to your wrist.
At a glance, you can see distance, pace, and heart rate from apps in realtime. While the colors are bright, fun and oh so sporty looking, they're still a bit clunky and masculine looking for me.
Clark Weber from their team however had a great point when he said to me, "it's designed to be worn when you go off and do a sport and don't want to bring your phone with you or a larger device, not necessarily for everyday use." It made me rethink the usefulness and functionality of it and perhaps even testing it out.
I was there with Kolibree, the world's first connected electric toothbrush. While not a traditional wearable, a lot of people have been throwing connected devices into the wearables space. As our phones become less of an attachment and more of a fixure on our clothing, purses and wrist bands, smart phones that share data on what's happening with our health, including dental health, start to fall into the wearable space.
Kolibree is currently on Kickstarter until May 25 and while their goal has already been met, you can still order toothbrushes for less than you will be able to get them when the product ships in the Fall.
The real question the AT&T guys ask - "are mainstream consumers ready for wearable clothing and products that are connected and fixtures of our "selves"? They think not, although agree with the Accenture guys who are mostly focused on larger scale B2B projects.
Enterprise makes sense and in that space, price point is less of an issue if increased productivity will save tens of thousands or millions of dollars on an expensive running conveyor belt. Fashion is also less likely to be an issue.
Brent Bloom from Accenture talked about the work they're doing in the enterprise space, helping Fortune 1000 companies save money. If someone can do their job more efficiently then we have a win win. Today, they are already successfully helping desk-less workers keep their hands free and be more productive while getting access to data.    
Says Greylock's Sean White, "products need to be both utility and fashion and we need to understand the social implications of what the utility will create if the fashion isn't there." Hear hear Sean! Dutch born fashion designer and engineer Anouk Wipprect, who is currently doing a project with AutoDesk, couldn't agree more. 
The holy grail asserts the AT&T guys is that as a consumer, I want to pay one price per month and connect to all of my devices. Will carriers across the globe add smaller low bandwidth devices to your existing services in the future? Inherently economic models will change -- they have to.  
Simplified plans that support more devices without making a serious dent in your wallet is what needs to happen for wearables to become mainstream says Anthony Pelossi of Magellan, who asked the room who has a tablet and pays for 3 or 4G service rather than just rely on the wifi. Only a few people raised their hands and remember that this audience is a room full of early adopters and movers and shakers in Silicon Valley, so you can imagine that price is a serious consideration for mainstream users.
"Solve that problem," says Pelossi and "you've solved half the battle with wearable devices." I'd agree on this to a point, but bottom line, as a woman who does care about fashion as much as function, until the wearables also become stylish enough to WANT to wear, there will be a significant delay on adoption and social acceptability. I'd also argue that we'll expect to buy wearables at more traditional retail outlets rather than Best Buy or some geeky online site.
Keep your eye on AT&T Foundary's upcoming FutureCasts. While a list of topics and categories haven't been officially announced nor have specific dates, they promise that many more of these engaging discussions are coming. Thanks Ericsson, AT&T Foundary and Andrew Keen for a tintilizing evening!
May 8, 2014 in America The Free, Conference Highlights, Events, On Technology, TravelingGeeks, WBTW, Web 2.0 | Permalink | Comments (0) | TrackBack
May 07, 2014
DLD Kicks Off Their First NYC Event in Chelsea
The DLD (Digital-Life-Design) Conference has been around for awhile albeit more well known in Europe than in the states. It makes sense since it started in Munich Germany in 2005 and only expanded in recent years, first in Israel and most recently to the states with their first official U.S. conference in New York City from April 30-May 1, 2014.
Their mission is to act as a global network on innovation, digitization, science and culture which connects business, creative and social leaders, opinion-formers and influencers for crossover conversation and inspiration.  
DLD is organized by DLD Media, which is part of Burda Digital and originally founded by Steffi Czerny and Marcel Reichart. DLD has also hosted events in Beijing, San Francisco, London, Moscow, New Delhi, Rio, Hong Kong and Tel Aviv, where there is a growing community because of the efforts of Israeli-based Yossi Vardi who acts as Chairman of the conference together with Hubert Burda.
Who attends? The conference is invite only, but the categories and interests of those who make up the audience are aligned with the content. Think creative communities, international leaders, disruptors and thinkers from digital and consumer markets, as well as media, technologists, scientists, designers, politicians, artists and social scientists from around the globe.
The format is a combination of keynote style talks and panels.  
I last attended the original DLD in 2010 and still remember the magic of Munich in January. Snow fell on me as I walked from my hotel to the venue every morning and back every night, the majority of my commute on pedestrian only streets. As cold as it was, I took plenty of shots of remarkable people and activites over the course of a few days.
I lived on salty pretzels, sausage, beer and coffee and recall having a fight with my new Google Nexus phone, brutal enough that I tossed it in a snowbank because it wouldn't work after umpteen attempts. DLD felt like early days of TED except without the celebrities and Monterey Beach nearby. 
One of the things that make DLD so unique is the eclectic and rich curation of tantilizing voices and minds from around the globe by Steffi, Marcel, Hubert and Yossi. Like TED, Davos and Renaissance Weekend, the attendees could equally be speakers because they all have inspiring, compelling content to share.
When the audience is as engaging as the people on stage, but are also compassionate and eager to help make the world a better place, then you have a "creative global community with heart" in a business setting. It's a bit how I see and would describe DLD! 
Imagine hearing and engaging in discussions on the future of investment, net neutrality, youth marketing, the future of art and design, urban planning, violence, social physics, failure and neuro science all within a 48 hour period.
Imagine in that same 48 hour period, having a chat with Deepak Chopra on spirituality in the workplace and then hearing about future plans for the Arctic Passage from Iceland's President Olafur Ragnar Grimsson. I originally met Grimsson at the Startup Iceland Conference in Reykjavik last summer (refer to my write up on the event including his talk). Below is a shot I took of him in the networking area at DLD during a tea break.
By now, you're pretty energized, which is great preparation for your visit to a nearby German biergarten for massive plates of sausage, pretzels, sauerkraut and pickled vegetables while listening to an authentic Bavarian band. 
Imagine that sometime during your day, you discovered an interesting project or two by Victor Chan, the Founding Director of the Dalai Lama Center, who has also co-authored books with the Dali Lama. Below, he reflects in the courtyard while we took a session break after the rain finally cleared.
Then, later, you dive deep into a discussion about where beauty is missing in the world from architecture to schools and churches.This small group of really smart people you met over German beer care enough to think of solutions about where the world can start. 
I chatted with right brain and left brain thinkers from Sweden, China, France, England, South Africa, Australia, Germany, Israel, Finland, Austria, India, Iran, Pakistan, Estonia, Russia, Singapore, Ireland, Denmark, Hong Kong, Taiwan, Korea and Canada.
This is a sample of some of my warmest memories over the course of two days. Welcome to DLD! Their first New York event did not disappoint and held to the same top notch standards they're so known for at their main event in Munich every winter.
One of the other fabulous things about a European run event, is that they care about food. And, of course, presentation matters!
While the conversations in the lounge areas and the after parties could keep you engaged for hours, they also have an hourly agenda for conversations happening on the main stage. I'll start with one of my favorite talks by an Austrian designer I originally met at TED more than a decade ago.
Stefan Sagmeister kicked off his thoughtful and quietly provactive session on Beauty with stunning images of a medieval castle in Lisbon. He said, "Every aspect of this castle was informed by form."
He asks, "how did we manage to get from the darkest side of the middle ages into the 20th century and somehow along the way, lost our desire to make things beautiful?"
He points out that the end of the 19th century was obsessed with beauty and weaving in culture and history into architecture, art and design: the Parliament which is Greek, the Opera which is of Renaissance architecture and the Gothic-ness of Vienna's City Hall.
Yet today, Sagmeister asserts, "theres not a single high end designer who talks about beauty, which IS about being human."
Below is an image taken from his design website.
I had an interesting chat with Dutch-Brazilian visual artist Rafaël Rozendaal who uses the Internet as his canvas. His artistic practice consists of websites, installations, lenticulars, writings and lectures. Spread out over a vast network of domain names, he attracts a large online audience of over 30 million visits per year.
His work researches the screen as a pictorial space, reverse engineering reality into condensed bits, in a space somewhere between animated cartoons and paintings. Rafaël's installations involve moving light and reflections, taking online works and transforming them into spatial experiences.
The below digital image is a website called Room Warp. Note that the below screen capture is a still of a moving digital image that will make you a tad dizzy if you stare at it for too long. You need to go to roomwarp.com to see the live image in action.
He creates digital art that all have their own website name. Others fun examples include FutureIsUncertain.com and IfYesNo.com. 
While we're on the topic of art, let's move to Kollabora founder Nora Abousteit who was on a panel entitled Creative Cities which Peter Hirshberg moderated. Says Nora on art as it relates to cities and technology, "Art helps us reframe things in the technology world." What's happening in Las Vegas with the Downtown Project is certainly an example of this.
Also in the discussion was Burning Man's Jenn Sander, Gidi Schmerling from the Tel Aviv Municipiality and CEA's Gary Shapiro.
This engaging discussion was about all the elements that make cities thrive. How do you turn a city/metro area into a creative technological hub like Silicon Valley?
If similar factors come together argues Shapiro then a similar ecosystem can evolve. He pointed out that Tel Aviv and Silicon Valley share a culture that allows failure and supports entrepreneurs taking risks which is necessary for a startup culture to succeed.
While I missed the Cracking the Code of the Art Business panel, Arty's Carter Cleveland, Artnet's Ben Genocchio, Christopher Vroom from ArtSpace, Aditya Julka from Paddle 8 and Michaela de Pury explored this topic in depth.
Digital Music was also part of the agenda, another game changing industry. Says Shazam's CEO Rich Riley, "the way people consume music is changing dramatically and it's important that the industry responds to how people want to listen to and share music." In other words, don't force a square hole into a circle! 
Below, Blaise Belville and Torsten Schmidt discuss digital trends in music.
I'm a sucker for meeting a new musician regardless of what instrument they play or style they're passionate about. As a storyteller, I often find that musicians have the most interesting stories at conferences, particularly technology ones.
Given how many Israeli attendees there are, it was no surprise to see Israeli violinist Miri Ben-Ari perform on the main stage. She had me at hello; her energy is electric, her style vibrant and her music foot tapping. 
I also attended the Wearables Panel because it's a hot topic right now and one I have a personal interest in because the design is crying for innovation. What was most refreshing is that of the four panelists, three were women.
The problem with wearables today for me as a woman, is that none of them are desirable enough to want to wear. Despite how functional and cool they are, the design behind the wearable is still being made by technologists for technologists.
Intel's Sandra Lopez, MIT's Amanda Parkes and Nike's Stefan Olander discussed the future of wearables and where it's heading. The session was moderated by the Financial Times' Vanessa Friedman.
Sandra and Amanda noted that while today, we might think of buying a wearable device or object of clothing on a technology site or online store, in the future, if it is a fashionable item we want to wear because of how it looks and makes us feel, then we'll expect to buy them at more traditional retail outlets.
I certainly don't need another technology infused bulky plastic black watch or geeky looking Fitbit-like arm band to clash with my outfits. 
Another fabulous panel of all women was the Freedom of the Internet in the U.S. and Europe. Bloomberg's Diane Brady moderated a discussion between Miriam Meckel from the University of St. Gallen (solo shot below) and the European Commission's Viviane Reding. 
As if suggesting that it rarely happens, Viviane says "a government should have power to do precisely what they want and need to do to make Internet safe and open." She was fabulous btw.
The "Building a Vertical Business for the Consumer Internet" Panel
Adding some humor and controversy to the DLD stage was Douglas Rushkoff, author of Present Shock. "A photo with $4.6 billion dollars printed under Evan William's face in the Wall Street Journal is NOT disruption," he asserts as he talks about humanism and how current economic and investment models are not necessarily supporting the best entrepreneurs and ideas.
If there's not a significant return on investment, then the idea and entrepreneur doesn't get funded, when in fact, it could return a small return on investment and perhaps offer something of great value to the world. The money guys around me seemed to have smoke coming out of their ears while he was talking. It would have been fun (and spicy) to have a debate after his talk!
On a media panel moderated by Jessica Lessin, John Markoff and Steven Levy discussed the state of technology journalism and how it has evolved over the past twenty years.  
"The art of real investigative reporting has been lost to fast twitch journalism," says Levy who went on to share his opinion on the pitfalls of curation. He suggests that after content gets recycled umpteen times, no one knows who the original author is anymore since the primary source gets lost when it is replicated so frequently. 
Below, the 20 Years of Funding panel included Landmark Ventures' Zeev Klein, Acton Capital Partners Christoph Braun, Time Warner Investments Scott Levine, Israel Growth Partners Moshe Lichtman and Greycroft's Alan Patricof.
The closing interview was originally slated to be a fireside chat between Richard Saul Wurman and Iceland's president Ólafur Ragnar Grímsson but there was a change of plans. The final act was instead, a touching interview between Yossi Vardi and his former "boss" Steve Case.
Steve talked about his old days at AOL where he said he was less of a CEO and more of a mayor. In those days, he said the focus was on the 3 C's: context, content and community.  
Other pressing issues he raised was the fact that we'll fall far behind the innovation ladder if we don't make it a priority. "Immigration reform necessary to make sure we attract the best people to Startup America," he said. Vardi agreed which led to the role of startups today and how people will succeed. "People are not interested in facts, they're interested in good stories," says Yossi. 
Now, please join me on a visual journey to DLD NYC, starting with the DLD NYC Band Michael Aranella and his Dreamland Orchestra.
 Shahar Nechmad
Dina Kaplan
Ryan Rzepecki of Social Bicycles, David Rose with his new book Angel Investing, Brad Templeton and Dr. Amol Sarva.
 Steve Case watching one of the presentations from the front row.
I went back in time when I ran into this trio -- a former dynamic team together so many years later minus Jerry Michalski of course. Below, Daphne Kis, Kevin Werbach and Esther Dyson.
 Gino Yu, Renee Blodgett
 Yossi on stage
 Lakshmi Pratury, Steve Case, Renee Blodgett
 Sunny Bates and Nate Mook
 Dan Dubno and Gary Bolles
 Don Dodge, Petra Vorsteher, Renee Blodgett, Shara Nechmad
 Peter Hirshberg
 Jeff Jarvis
 Lakshmi Pratury, Asha and crew
 Lara Stein and Yossi Vardi
Steffi Czerny
 Renee Blodgett, Burda's Olga Kammerer and ELLE Magazine U.S. Correspondent Nadine Sieger 
The sax player gave me a closer look at his marvelous instrument.
Simeone Simeonov 
 Stephanie Hospital
Holly Harper Dodge & Don Dodge
Andrew Keen
 Stuart Gannes
Did I mention that they had live entertainment at the closing night after party? 
Kudos and hats off to Steffi, Yossi and team for pulling off yet another perfectly crafted and curated event!
All photo credits: Renee Blodgett, except for the group shot of Creative Cities which was pulled from the DLD blog.
May 7, 2014 in America The Free, Conference Highlights, Events, New York, On Technology, On the Future, TravelingGeeks, WBTW, Web 2.0 | Permalink | Comments (0) | TrackBack
April 01, 2014
Denting The Future With Passionate Geeks in Sun Valley Idaho
When you hear the word DENT, you might have a visual of a dental brand or maybe an auto repair company, but your mind might not automatically jump to a conference in the middle of the Idaho mountains whose goal is to shake things up across industries with technology.
Now in its second year, Steve Broback and Jason Preston are the visionaries behind this event, which aims to explore the magic and science of visionary leadership and groundbreaking success.
While so many events and conferences focus on one main track or trending idea, i.e, mobile apps, enterprise software, wearables or connected devices, DENT the Future has focused on creating an "experience" for its attendees, all centered around entrepreneurship, leadership and having "fun."
Sessions and discussions ranged from mobile development, gaming, delegation and goal setting to the art of design, crowdfunding, wearable tech, data visualization and decoding the language of glamour.
We delved into education and IPs and then onto the importance of creating support networks when building a startup, before embarking on a dialogue with Richard Douglas "Dick" Fosbury, who is one of the most influential athletes in the history of track and field.
We also heard from Chris Anderson of the CSI Centennial Observatory and the Falukner Planitarium, who shared how the current best understanding of gravity -- based on Einstein's relativity -- suggests that everything creates its own dent in the universe, however small, how this connects everyone to everything, and how the relativity of simultaneity means that we all inhabit our own unique universes. 
With crowdfunding on the rise as an alternate to traditional angel and seed investment, it was no surprise to see IndieGoGo Founder & Chief Development Officer Danae Ringelmann on the stage in an inspiring fireside chat with Jeremiah Owyang.  
We explored the benefits of crowdfunding and debated if the crowd is actually wiser than vetted professionals from established companies.
Says Danae Ringelmann of the value add for VCs, "we derisk the investment process, allowing them to step away from the vetting process so they can focus more on the amplification. We're creating pre-markets from the community up and because we're open, we don't infiltrate the results."
She asserts that by being open, IndieGoGo can inherently be a true market testing platform. "If you're unsuccessful at raising money, you don't have an audience that cares. If the market doesn't care, you can either hone your product or go back to the table and focus on features or projects that truly matter to people."
The notion is that as a true market testing platform, they democratize results, rather than corrupt them. This crowd-based approach is opposite to the corporation approach says Jeremiah, so "what can big corporations learn from a crowdfunding model like IndieGoGo?"
She says that large companies and brands are now using IndieGoGo as a market testing platform. For example, Phillips sponsored an effort where various projects went up to get feedback from the market so they could learn about what to incorporate into their products. Companies like Honda and Whole Foods are also using crowdfunding as a customer engagement and cause marketing platform. In essence, the crowd gets what they need from each other.  
 My favorite learned "stat"?  Apparently, 47% of all successful ventures on IndieGoGo are run by women.
While Jeremiah may have shone in his bright red sneakers, Robert Scoble also did his interview with Fosbury in bright red. They weren't the only ones walking around shining like Rudolph's nose since Scott Jordan of ScotteVest gave away newer models of his fabulous jackets and most people chose "red." In other words, there was a whole lotta red happening at DENT 2014.
Virginia Postrel took us in the opposite direction, showing us how to decode glamour and where it shows up in places you'd least expect it, like the Marines. She asserts that people have a narrow idea of fashion and glamour and their images are largely made up of make up and old fashioned holiday movies.
"Glamour draws people to technology," she says. There are clearly a lot of glamorous images and ideas which shape what technology gets built and also how we use it. It's never been easier to work at the beach with your laptop and mobile phone. Even language we use in technology has a quality of glamour to it.
A few observations: rather than think about what glamour is, think about what is glamorous. I loved this distinction: glamor allows you to build your own Reality-Distortion Field.
She nailed it here: Glamour is a nonverbal persuasion, a projection of longing. There's an audience and an object and in the interaction between that interaction, a distinctive emotion is evoked. 
A lot of what glamour does is make us buy things; it focuses us on careers we choose, it makes us show up at certain places and wear certain things because of what the association means and buy things to look like celebrities we aspire to be.
From technology to Hollywood, we then dove into politics, focusing on Obama who exuded glamour by creating mystery. He was relatively unknown and people projected their hopes and dreams for the world. We saw what happens when a brand becomes a movement through all the people who supported him.
It's so true: glamour is in the audience. Whether it's funny or not, it's not how hard you're trying; the success is whether the audience laughs or bites. We learned that glamour is an illusion that tells the truth about desire -- it is known to be false but is felt to be true. Glamour is a spell that makes us feel more magical than things really are. It contains the illusion of magic. Of escape. The illusion is the grace. Ahhh yes...Spot on Virginia!!
This is the quirkiness and magic of DENT. Just when you think you're going to get another speaker from the world of all things tech, an astronomer, an author of glamour or a designer and illustrator comes onto the stage. 
Chief Freak and founder of Freak'n Genius Kyle Kesterson is another great example of the speaker mashup so well curated by Jason and Steve. 
I loved Kyle's human-ness. Rather than focus on his successes, he shared his life "story", which dragged him through homelessness, numerous drop outs and years of suffering from severe depression. The discovery of artistic expression and creativity changed everything leading him through a series of wins at Giant Thinkwell, as Seattle 2.0's "Best Startup Designer", a Geekwire "Entrepreneur of the Year" nominee, a toy developer, photographer and beatboxer.
He talked about consumption, a word I love because of the complexity of the word and all that it represents. People either associate it with negative actions or positive ones depending on your orientation of the world.
Kyle asserts that there are two things that can come from consumption: Inspiration and Education. I think there are probably more, but inspiration and education are great places to start.
He reminded people that along your journey, it won't always be easy and that critics will suck the wind out of you so fast you won't know what hit you. Ask yourself: are you sucking the air out of other people's dreams or are you contributing to making them happen? Great question!
Which person are you most of the time? How do you enable others to create, explore and let others shine?  
Along your journey, you will have a story to tell and velocity will come through that communication. But, do you have a compelling story? Having a compelling story that is genuinely authentic is where you will get empathy from time and time again. You need to create more value for your listeners so that you accelerate their story not just your own. Are you inspiring and educating them, taking from them or merely a megahorn? It doesn't get more human than that...
Then, Noah Illinsky took us on a data visualization journey. Noah suggests that successful visualizations need to have the right:
Purpose – why we are creating this?
Content – what we are showing?
Structure – how we position it?
Formatting – formats, labels, fonts, etc.
The problem Noah asserts is that most people go through the process in the wrong order. It must be in this order because they stem from each other. You need to know what kinds of questions you need to answer and what actions you want to enable before you create a visualization.  
Once you identify the answers, you need to think about what data you want to show and what graph (ic) you want to use to share that data. Lots of engineers start at the end rather than trying to identify what the goals are first. Engineers haven't been trained how to go back upstream to figure out what problem they're trying to solve. He suggests that as a team, you need to define the upstream sooner before the coding and creation begins.
Bottom line: nobody cares about your brand, they only care about whether you make them feel good. People don't have time. The take away here was: serve your customers – purpose is everything and it dictates the deliverable. It always comes back to purpose!!     
Google Comparison CEO Dan Shapiro lives and breathes the comparison shopping space.  
Rather than focus on his "stuff," he discussed what does it mean to be a CEO and what they do, which is basically Hire, Inspire and Fire. The job of the CEO is to hire effectively so you can delegate effectively and the team is the single most important part of the CEO's role.
Vision can come from a bunch of different places but it's the CEO's connection to that vision that drives the company. The CEO must be the keeper of the strategy, which is something that he asserts, can never be delegated. Dan suggests that in fact, there are six things you can't delegate as a CEO:
Strategy - the CEO needs to drive that from the ground up.
The Team - getting the right team in place is one of the most important things a CEO does.
The Vision - it's critical that the vision comes from the leader.
Financing - investors want to see you in action. How you negotiate your deal with them is how you will work other deals and they want to see that. Investors also want to build a relationship and a friendship with the CEO.  
Investor Relations – investors want to hear from the CEO.  
Company Culture – sometimes it's like a fungus, sometimes it's like a ferry ring. No one knows what a company culture is about or how it evolves, but whatever the culture is comes from the leader.
From astronomy, data visualization, illustration, glamour and leadership, we moved to violence with Dr. Gary Slutkin. Slutkin is a physician and epidemiologist, an innovator in violence reduction, and the founder of CureViolence, a scientifically proven, public health approach to violence reduction which uses disease control and behavior change methods. 
Through their work, they've statistically demonstrated reducing shootings and killings by 41% to 73% by three extensive independently funded and independently performed studies.
Gary has a fascinating story and history -- he was recruited by the World Health Organization where he worked in over 20 countries, including leading the efforts – using behavior change methods - to reverse the AIDS epidemic in Uganda. The analogy here is that Slutkin sees violence as an infectious process, and credits his WHO training and experiences in multiple countries to informing his understanding and approach to violence and behavior change.
I was inspired by other on and off-stage discussions including Andy Grignon, Mark Anderson, Kathleen Warner, and The North Face founder Hap Klopp.
Speaking of inspiration, a great conference isn't complete without art and music and this year's musicians blew me away.
Roem Baur whose roots are in opera, has played thousands of shows in a career that spans 4 continents. He nailed it on guitar and with vocals alongside Tae Phoenix, whose 3 octave range voice made me cry on two occasions.
The other inspiration came from the humor and intellectual wit from the team at Buick. Yes, Buick. I left DENT with a much more hip view of the brand than when I arrived, so much so that I'm now dying to try out a few Buick vehicles as well as experience a much more cooly polished culture than I ever imagined. And, truth be told, their marketing and social team is smart, genuine and fun, a rare combination. Thanks for the insights Nick Richards and Phil Colley.
Of course we all know that most of the learning and engagement at an event comes from the hallway chats, the after parties, the breaks, and the other activities that 'surround' an event. What makes DENT such a standout is not just the unique and eclectic curation by Steve and Jason, but the interesting things to do in between.
Want some examples? How's this for off-the-charts?
On the two days leading up the conference, activites included an at-dawn trek where you learned about the world of wolves led by Oliver Starr, a photography walk led by the ever so endearing Kris Krug, a scavenger hunt led by Buick, a private gathering at ScotteVest CEO Scott Jordan's house where great wine was poured, a rustic mountain lodge visit where we drank more great wine by a blazing fire, skiing at Sun Valley Resort and an evening of hosted dinners where we were thrown together with interesting personalities from all walks of life.
I personally attended the SouthWest Airlines dinner, which was a perfect match given that I run an online luxury travel magazine, only to be led afterwards by local and not so local entrepreneurs to three more stops in downtown Sun Valley where we experienced more fabulous food and tons of warm Idaho hospitality. SouthWest Airlines also sponsored a nerd bird flight from Oakland to Boise where their social media guru Adam Rucker not only applauded the geeks from the front of the plane but gave away surprise $100 off coupons to everyone on the plane, not just DENT attendees. All I can say is "classy move!"
It all came together graciously through a combination of efforts and hard work -- a huge thanks to:
Steve Broback who is personally responsible for dragging me to Idaho 
Buzz Bruggeman and Doug Rowan for pestering me to attend for the last year and a half
Maryam Scoble for making the logistics seamless and easy and for making me smile
Greg Randolph of Sun Valley Tourism for making sure I knew where to go, what to do and why
Therese Magner of Sun Valley Resorts who went well above and beyond the call of duty to make sure I left the area with one thing on my mind....returning
Shannon Allen of Knob Hill Inn for her gracious generosity
Beryl Barnes of Zenergy for providing a place to relax and reground myself 
Wendy Muir at Globus for amazing sake and an exquisite culinary treat
And, hats off to Jack Sibbach and Therese Magner for getting me on the mountain more than once and to Therese, Ellen, Cecile and Alex for supplying me with jackets, socks, hats, gloves, glasses and gear to make sure I didn't freeze my ass off on the top. 
Be sure to check out my upcoming blog posts on Sun Valley over on We Blog the World where I'll be covering two properties, a spa, two restaurants, the mountain and the culture. 
While we're getting personal, it's time to meet some fellow DENTERS...
 Did I mention how much fun we had?
We even hung upside down somewhere along the way. Well, a few of us did anyway!
And as always, Robert Scoble and Shel Israel signed books.
Of course, Robert reinforced that geeky and ever so adorable brand of his....oooops, that's his finger. Or is it actually the brand, or is it his....you get the idea.
Below are chief DENTERS Jason Preston and Steve Broback who deserve an applause for bringing passionate inventors and thinkers to the American wild west for a whole lotta reflection, learning and fun!
April 1, 2014 in America The Free, Conference Highlights, Events, TravelingGeeks, WBTW, Web 2.0 | Permalink | Comments (0) | TrackBack
March 03, 2014
Next Generation Power Summit Kicks off on March 5
I recently agreed to participate in an online video series on social media in business called Next Generation Power Summit, produced and organized by Australian entrepreneur Rosemary Burnett.
The series will kick off March 5, 2014 and run through March 18 and the schedule of social media gurus and expert interviews are listed below.
The video interview series aims to help businesses with their online and digital strategy through advice and insights from a host of folks living it and breathing it every day. Objectives of the series are to:
Get clear about your core message and brand
Build a following on social media
Attract and connect with your ideal client in the places they are hanging out.
Turn those connections into relationships and sales
Learn the strategies the experts have adopted themselves, to achieve 'big business' success.
I'm up on March 17 however there's a host of great other consultants and specialists in the line-up starting on March 5 beginning with Rosemary's kick off. Note that it is free to participate but you have to register on the main Next Generation Power Summit home page.
I'm told that this Tele-summit series is similar in approach to a Global Mentor Mastermind event. There will be the opportunity to watch the video interview replays for a limited time if you can't make it on the launch date however you will need to register regardless to get access to the content.
March 3, 2014 in Conference Highlights, Events, On Social CRM, Social Media, TravelingGeeks, WBTW, Web 2.0 | Permalink | Comments (0) | TrackBack