January 14, 2017
Lifestyle, Technology, Home & Health: My Top Picks from CES 2017
Let's face it --- the annual
Consumer Electronics Show (CES)
which is held every year in Las Vegas, can be a dizzying experience. I've been going for about 25 years, almost always repping a product and sometimes more than one, from kids education software and the world's best speech recognition system in my younger days to a myriad of startup innovations ever since. I tend to find the product recaps predominantly male; in other words, most of the top picks tend to center around early adopter products and they tend to fall in the following categories: video, cars, audio, and big screen TV's. While these categories impact all of us, especially car technology, I tend to look at unique designs, products and services which also appeal to women and solutions that help travelers on the road, either be more productive, or have more fun. I've curated a list of 25 products in several categories and some of the factors that I looked at when making the cut include originality, innovation, design, and whether it is or can look at the bigger picture and solve a need beyond what it is doing today. I include wellness, because that matters to me a lot, so much so that we've expanded the
Wellness category
. In this piece, you'll find the following: Toyota's futuristic car that thinks for you, the easiest to learn electronic guitar you'll ever use, a smart suitcase cover, a smart bed, a personal connected wine bar, a companion robot, the world's smartest air purifier, a fashionable wrist wearable that pairs with headphones, vibrating jeans and swim suits that alert you when to apply more sunscreen, a stylish panoramic camera with 17 lenses, smart dumbbells, a smart skateboard, the world's first electric violin made from a 3D printer, a genetic measuring kit, a smart assistant, a Titanium folding bike, a wireless speaker with a wool covering to integrate with your living room, a wireless antenna so you can cut those ties to Comcast and others, intelligent thermal clothing, a device that helps women increase their readiness and interest in sex, an AI-based smart home hub, a voice operated kitchen assistant, a pocket flying camera that all travelers will love and smart aromatherapy to improve your well-being. I also shot
some video of this year's CES
, which runs around five minutes but it includes product shots and some on-site experiences, so be sure
to tune in
.
The Toyota Concept-i
Cars are always fun to see at CES since it allows you to get away from large TV screens, audio and video devices, and in this year's case, Virtual Reality and Connected Home promised life changing innovations
everywhere
. The new
Toyota Concept-i
is focused on utilitarian autonomous transport. This car is so futuristic looking that it may be hard to imagine driving, at least if you're a woman that is. It has scissor doors and edgy styling and while it's not available to purchase just yet, it is setting the bar for other manufacturers to meet in this category.
The guys at
Calty Design Research
center have dreamed up a new concept of automotive UX for Toyota -- intelligent cars that continually learn, and, in turn, keep getting smarter. They idea was to build a brilliant car that gets to know you and your needs, and then starts to anticipate them for you. Yui, in tandem with Artificial Intelligence (AI), anticipates your needs and informs the car so that Concept-i can consider and execute that next action accordingly.
It may sound all too futuristic, right? The key is that you're still in charge of the car however, through biometric sensors throughout the car, Concept-i can detect what you're feeling. That information then gets analyzed by the car's AI after which, automated features kick in. If you're feeling sad, the AI will analyze your emotion, make a recommendation and if necessary, take over and drive you safely to your destination. Yes, really! One of these days, it would be great to test drive this sleek device -- in the meantime, she's beautiful to look at for those into modern and future design.
D-Vine Connect, Your Personal Connected Wine Bar
At the Sands in Eureka Park, it seemed as if French startups were dominating the aisles. You couldn't turn around and not hear a French accent or French being spoke. Enter French start-up who apparently launched at last CES but came back with more innovation. Keurig for wine on steroids and beyond? Sort of. Their
D-Vine Connect
is a 10-Vins' wine-centric appliance, which allows you to taste a whole lotta wine at home without having to head to a restaurant or a vineyard. Given that we're big foodies here at We Blog the World and have a whole section dedicated to
Food/Wine
and
Restaurant Reviews
, we love this innovation. Their product features an interactive built-in touchscreen, which allows you to get top notch information instantly, kinda like having your own sommelier in your own kitchen. Imagine having wine transform into even better wine immediately. In other words, it actually changes the QUALITY of the wine. Additionally, D-Vine Connect helps you pair wine as well. For example, say you'd like to grill a steak with a salad and string beans for dinner. Or alternatively, you're in the mood for a smooth Cabernet Sauvignon or a Chardonnay -- D-Vine Connect will deliver suggestions on dishes, food pairings and so on that will go best with your preferred wine for the evening. This can be incredibly useful when you have guests over or simply don't want to think about it. Given my background in Artificial Intelligence (AI), I was impressed by the AI integration. Yes, this machine learns your tastes over time, so it can even make recommendations to you in the future based on your preferences. Simple, easy and oh so wonderful for wine lovers like me. Bravo! We liked the user interface as well, which makes it easy for anyone to browse through a myriad of wines and learn in the process. It's great for discovery and for making meals that much better.
We also love the fact that the D-Vine Connect sets the right temperature for each chosen wine. The machine decants it for you from a dispenser after you make a selection and approve, automatically. Their assistant plays movies with views of the vineyards and explanations from 10-Vins' oenologist about the wine you're tasting -- how cool is that? Apparently, it will also analyze data on wine consumption and share it with the wine industry. The D-Vine will be shipping later this year and apparently is planning to open a wine lounge bar in California before the end of the year - we hope that they let us know when they launch this so we can check it out.
Sleep Number 360 Bed
While we're talking lifestyle and home, we should also mention the
Sleep Number 360 Bed
, which was getting a bit of attention at the show. Imagine being tired after a long day and you're ready to head to bed, but before you do, the Sleep Number 360 automates a process that will keep you toasty warm before you dive under the sheets. Yes, really. The bed will heat up the foot of the bed, which is such a great feature for those who live in cold climates -- oh so lovely right?
Photo: BusinessInsider
What else is cool is that the bed also adjusts the actual angle as well as the firmness of the mattress as the user moves in his or her sleep, making it a more comfortable and relaxing sleep overall. For example, if you move from your back to your side, it will adjust accordingly. And, this feature will be a godsend for so many -- et hem, but can it work? I call it the Reduce Snoring Feature. In other words, if it senses you or your partner snoring, it will automatically adjust one of the individual headrests to make it stop. Wow, right? Could potentially save a lot of marriages. The bed also has a feature that will alert you to wake up, adjusting your alarm to your own preferences. The Sleep Number 360 smart bed uses SleepIQ technology and intelligent biometrics to sense everything you need so it can customize a sleep experience for you. Yup, the bed is kinda like a smart bed in that it knows how you're sleeping and comes with a mobile app so you can track it. In the morning, you'll both learn how the Sleep Number 360 smart bed is adjusting to your individual comfort and the effects the bed has on your sleep quality through something they refer to as a SleepIQ score.
OKAY frequent travelers, take note of this one -- a SMART suitcase cover from a team out of Paris called
BibeliB
. As you can imagine, they offer a wide range of stylin' cover choices that are brightly covered and fun! I had a chance to chat with BibeliB's CEO William Tala at the show, who showed me a few designs and talked to me about how it works. Right up our alley, right We Blog the World readers?
We're eager to test a few of these out as well, so look for it in our
Lifestyle Products
section sometime in the first half of this year. This smart suitcase cover is designed to be an effective obstacle against intrusion and theft of items packed in your suitcase. What's also nice is that after you use it a few times, you can easily toss it in a machine and wash it to keep it bright and clean -- it also acts as a protector for your luggage against shocks, scratches and minor damages. And, like so many other things I saw at CES this year, it's SMART. Its integrated
Lost & Found
feature allows you to recover your luggage.
While it's not yet customizable, they say it will be soon, which means great branding opportunities for your company or personal brand. Very easy to use, the cover goes on and comes off in about 30 seconds. The suitcase cover made of polyester and Spandex and are printed using a sublimation printing technology, a process whereby the ink is "transferred by evaporation" in the tissue (sublimate). Using this technique, even the smallest details can be printed apparently and the colors are not affected by washing nor can they disappear. The price is right too! Offered at around 45 pounds (American pricing hasn't been finalized but will be roughly in the same range), it includes the cover, a traceability system and insurance in case the bag is lost. Bravo! We can't wait to test them out on an upcoming trip.
My Buddy Robot
This adorable robot is being pimped as the Companion Robot, a new innovation from San Francisco and Paris-based Blue Frog Robotics.
My Buddy Robot
has a number of fun and useful features that enhance your home, making it smarter I suppose one could say. On the edutainment side, you can participate in interactive games, math and language learning, which is great if you have kids of the right age. There's also a security component as well. You can use My Buddy to patrol, detect, alert and notify you remotely of any issues at home, including a potential burglar. It can also act as a smart baby monitor, another great family feature in a device that does look like a friendly
'companion.'
He's adorable right? On the smart home side, My Buddy can act as a hub and connector to IoT and home automation appliances -- think thermostat, smart TV, door locks, motorized curtains, lights, a HiFi station and more. You may not want to enable all of those features depending on your needs and interests, but from climate control to the kitchen, there are useful benefits. Imagine it also acting as a photographer, a concierge, a messenger of daily weather, news, recipes and more.
I also think the elder care piece of it is also a wonderful feature. For example, you can use the robot to detect any falls from an aging parent, and it can maintain social links as well as act as an agenda posology. Cool stuff and.....the design is incredible cute. See a few second video clip of him buzzing around in Vegas in early January.
Helix Cuff
They were pitching the
Helix Cuff
as the world's first fashion wearable with smart wireless headphones -- on your wrist.
Helix Cuff
is the flagship product of
Ashley Chloe
, which caters to fashion-forward consumers who crave sleek digital wearables that are modern and elegant. Helix Cuff aims to bridge the gap between high fashion and functional form, they say. It comes in six fun colors and is paired with a smart app.
Magic Instruments Guitar
I don't know about you, but I've always wanted to learn how to play guitar. I started playing piano at age 5, have long loved dance and taken many a' lesson over the years, but after two guitar lessons, I gave up. Why? It seemed like it would take years before I could get to a comfort level of playing in front of a crowd, or even for myself. Learning traditional guitar is a lengthy endeavor and it can take months of finger-aching practice before the first song comes together.I love the approach Magic Instruments is taking and at CES this year, they allowed people to 'give it a go' in real time so you could see just how easy it is to learn with their electric guitar. Did I try it out? You betcha and had a blast in the process. You can play your favorite songs immediately while simultaneously practicing and learning traditional guitar skills. You won't even realize how quickly you're picking it up -- while the video of me learning may seem as if I clearly don't know how to play guitar, bear in mind that after just a few minutes, I'm already strumming some cords and you can in fact make out that we are attempting 99 Balloons. I simply followed an easy mobile app which guides you from playing a song with one-touch Magic Chords to playing traditional guitar chord fingerings, one chord at a time. Once you've learned them all (I didn't get that far btw), you can switch to Traditional Mode, and play it as a normal guitar. A cool feature for travelers? The guitar comes apart so it's easy to store and throw in a carry on bag when you need to get from A to B. We LOVE LOVE LOVE this!
If you love to sing,
Magic Instruments
elevates your talent by providing you with the power and freedom to accompany yourself. I somehow found myself singing on the Sands show floor ignoring who was watching, simply because I was 'so into the learning process.' Why? Because it was so easy and so much fun. Whether you want to personalize your favorite songs, or create your own original music, the guitar contains an encyclopedia of chords and scales in every key, all instantly available at your fingertips. Since I didn't have enough time to fully go through the process, we're keen on reviewing this fabulous musical device sometime this year, so we'll be covering it in more depth a little later on -- be sure to watch out for it. So far, I'm a huge fan though, so bravo to the team for making learning both easy and fun.
Spinali Design Clothing
Spinali Design produces smart clothes which are designed to integrate with your smartphone with a goal of helping to fight the "burnout" factor in your life. French designed and owned, they manufacture smart clothes (they had their jeans and swim suits at CES) and smart accessories. Their "smart bikini" line
Neviano
, embeds a device that alerts you when to apply more sunscreen. Cool, right?
A range of 70 swimsuits numbered from 01 to 06 (from the most covering to the least covering), combine design, sensuality, innovation and technology. The Neviano UV Protect has "suntanning tips" and as noted above, a "sunscreen alert", which integrates the function "Valentine" which makes sure you apply more sunscreen when necessary. The Neviano UV Protect also manages the UV index, the Distance function and the Multisensor function.
Their vibrating jeans (yes, really -- and we hope to review them soon) comes with two vibrating sensors on the belt which is connected to your smartphone via Bluetooth. The geo-location feature allows you to make it easier to find your car or your meeting place. A feature called "Ping" will allow people to interact with their surroundings through a vibration that can be customized by duration, frequency and intensity. They tout this feature for those who want to discreetly attract someone's attention, for people communicating in open offices, or for students. The system can also be programmed to inform you if you are running late. With its integrated push button, this smart clothing has a variety of uses, from security alerts, home support, geo-location of your children, isolated workers, and more.
The Hair Coach by Kerastase
You'd expect a hair coach product to come out of a French company wouldn't you? Powered by Withings, I had a chance to see the new hair coach at CES in early January. Totally personalized, they tout this as the world's first smart hairbrush that empowers you to track and improve hair health over time. This product results from a collaboration between
Kérastase, L'Oréal
and
Withings
, which brings state of the art sensors and app connectivity to everyday products. The resulting innovation is a brush that syncs seamlessly to your smartphone to provide valuable insights that can help revolutionize the home beauty routine. I had a chance to chat with someone about their new innovation in their booth, so while the sound isn't great,
my short video will give you an idea of the jist of it from a spokesperson at the show.
You simply brush and the technology does the rest. For dry hair, you can follow hair elasticity to learn how to avoid dry hair and measure your cuticle damage to help ensure moisture retention. It also helps with breakage and the ability to optimize sebum distribution to avoid tangles. The smart app will measure all of this and provide insight into how to avoid damaging hair. I love this since this so called gesture analysis helps you understand and improve brushing habits. The handle is sleek and lightweight and boasts high density of professional-grade boar and nylon bristles and the brush seamlessly integrates with a mobile app. The brush detects when it is being used and begins data collection automatically. As soon as you complete your brushing session, all data will be sent automatically to your phone via Bluetooth or Wi-Fi. They tell me it should be available sometime in Q3 of this year.
STARO: Panoramic Camera
I love the design of this very cool panoramic camera,
STARO
, not yet out and only shown as a prototype, at least that was my understanding. This 360 panoramic camera claims to have the highest resolution at 136 mp which avid travelers will love. It's also small,easy to pack and beautiful to look at as well. Of course, I only saw it at their booth so didn't have a chance to test it out though we'd love to sometime this year on a trip where we can catch the best drama of course. The stitching of photos is decent but may require software to make it all come together.
See a sample shot of the Great Wall below, where you can see that the camera was able to capture most of the highlight detail in the clouds, while also showing detail in the wall itself. As noted above, the camera has quite a few lenses -- 17 in total (multi-lense simultanous imaging), which makes shooting sports easy. All lenses can simultaneously photograph and stitch 17 photos into a single panoramic photo with 136 million pixels.
They also boast one touch shoots, all of which can be managed within the Staro mobile app. Three photos in different EV levels automatically do HDR-merge, which is what provides the higher dynamic range they tout as a notable feature. Auto 3D modeling makes scene roaming more fluent and smooth and it is compatible with computers/tablets/smartphones and VR equipment. They offer wifi synchronization as well which makes it easy for travelers on the road to post to social media and share with friends/family at home. Total weight is sweet at only .4 pounds.
This is a standalone device that can supplement other camera devices you may already be using, unlike the Insta360 Nano which I reviewed recently and included in both our Holiday Gift Guide as well as my top picks for 2016. The Insta360 Nano churns out a few different 360 effects and note that the below shot was a selfie I took from inside a balloon on my most recent trip to the Dominican Republic. Here's another shot taken on a boat from the same trip.
Helko's Smart Dumbbells
Since we're huge fans of wellness and holistic lifestyles here, I was drawn to the smart dumbbells at the show, which bring games to fitness from Helko. It seems to be early days from these guys so I don't have a lot of details on the product itself, except that its goal is to combine universal fitness equipment with multi-functionality of a biotracker and gamepad. These dumbbells are most definitely futuristic in every way with a modern sleek design that is sure to attract women and hipster millennials. They weave games and entertainment together to motivate your workouts -- cool idea and I'm looking forward to hearing more as they get closer to shipping.
SPECTRA: Most Portable & Intelligent Personal Vehicle
While we're talking about transportation, let's visit something smaller but also elegantly looking. Enter the SPECTRA, the most portable and intelligent personal vehicle. Like the Segway, you need to be aware of your posture and stance but it has a lot of great features to help you along the way. Unlike the Segway, it's portable, electric and they say, you're up and running after only five or so minutes of learning.
While this may be a little male dominated (it seems to be a theme for my post, right?), I love what these guys are doing. As a kid, I was a big skateboarder, so this chic innovation really resonated with me. As someone who has always had good balance, the Segway was a natural for me the moment I stepped on one so the SPECTRA in a natural progression, only smaller and cheaper.
Its length is around 19.4 inches, its range can go 11.2 miles at a 12.5 mile (top speed) and it only weighs in at around 12 pounds -- there are heavier laptops than this if you get all of the bells and whistles. The device boasts a 2D posture sensing module which has a series of pressure sensors and an intelligent algorithm, meaning you can control it simply by shifting your weight. Even though I gravitated to it because I'm a former skateboarder, you don't need any skateboarding experience to be able to use it -- they're designing this for everyone.
With the same stable structure as a skateboard, SPECTRA is mechanically robust (they say) and adaptive to all kinds of commuting needs. With the dual-hubmotor design in the front, it has the ability to climb up a 20 degree ramp and recharge when decelerating or going down ramp (nice feature!!). It comes with an app, which has a speed mode selection, digital control keys, a battery status and odometer screen, lock mode and sharing economy feature and a path post and SNS. There's also flashing brake lights in both the front and the back and in addition to the brakes on the bub motors, SPECTRA has dual protection with its extra electromagnetic drums. The company is Walnutt Technology and they're planning to do a Kickstarter campaign this spring, with shipping planned for sometime in the late spring or early summer.
Varius, World's First Electronic Violin (from 3D Printing)
3D printing is growing in popularity and is becoming more known among the masses. There seems to be no shortage of new products that can be created from a 3D printer, but an instrument? If you're a serious music guru regardless of what instrument you play (or teach), you may have a hard time thinking that an instrument created through a printer can deliver the same quality of sound as a traditional one. This will largely be a personal opinion of course, but the bottom line is that a 3D printed violin is now possible. Varius claims they're first to market with a 3D printed concert electric violin. Have a listen to a very short video I shot on the CES show floor of someone actually playing it.
Printed as a single piece, the 3D Varius violin departs from traditional musical instrument production technology. This particularity ensures a perfect accuracy of the audio spectrum and a total respect of the musician's emotion, they say. It was designed to facilitate the transition for all violinists from a classical violin to the 3Dvarius. Its dimensions can be customized and adapted to any morphology. The instrument was also designed to offer a maximal playing comfort as the weight distribution was optimized to re-create the comfort of a classical violin. Its sound sensors, located under each string, were carefully selected to accurately translate the sound frequencies.
Photo credit: 3Dvarius website/ThomasTetu
They had a successful Kickstarter campaign in early 2016 where they pimped their edge, which is all about combining the precision and power of 3D-printing with ancient violin-making skills. Certainly, its innovative design, marks a further step towards the perfect symbiosis between musician and instrument.
ORIG2N
Join the genetic movement if you haven't already. I love this stuff -- bottom line, the more you know about your personal temple, the more proactive you can be to take better care of it. A very cool genetic assessment kit by Orig2n measures a bunch of things, including food sensitivities, fitcode (exercise, recovery, endurance, etc), your skin and whether you have genes or not for super strength, speed or intelligence (yes, really!).
I actually did this test with their team on the show floor so am still waiting for my results and whether I'm a SUPER WOMAN or not. It's a simple and quick process that merely requires you to take a swap of the inside of your cheeks (left and right) and send it in. Genetic assessments can empower you with information about your body so you can make more informed decisions about your fitness, diet and skin health. The company behind this cool test is ORIG3N, which is involved in stem cell research and regenerative medicine and apparently has established the world's largest cell repository in the world - how cool is that?
Based in my former hood and stomping ground -- Boston -- these guys are at the forefront of genetic testing in ways that can directly help consumers. After I get my results back in a month or so, I'll post an update on my experience including using their app.
Lenovo's Alexa Smart Assistant
Truth be told, I'm a Lenovo fan and no, I am not a Lenovo ambassador nor have they ever been a client. I've owned a few of their laptops over the years and long for one today after several years of glitches with my MacBook Pro. I don't want to hear it from Mac fan boys -- there are issues despite your love with the simplicity and beauty of a Mac's design and I don't just mean compatibility ones. The Lenovo at CES I'm referring to is not one of their latest laptops however but a speaker...something they refer to as the
Alex Smart Assistant,
which many in the press room compared to the Amazon Echo although it's a tad cheaper. They call it a smart speaker (of course it has to be smart given the trend at CES in the last couple of years) and it employs Amazon Alexa. The speaker is available in two models and a variety of colors. I cringed when I saw a male writer talk about how he gravitated toward the black edition, which apparently sports Harman Kardon speakers.
If you read WBTW often enough, you know that I applaud vendors who think about women buyers and offer a variety of fun colors and I don't mean masculine red, orange and bright blue. Lenovo gives us choices in elegant soft colors - bravo!! I've yet to test them out and would love to review a set, so check back for more when we get our paws on a pair. The basic Lenovo Smart Assistant is priced at only around $129. The Amazon Echo has 7 microphones whereas the Alexa has 8so in addition to their beautiful design, the sound should be top notch as well. The more advanced version (aka the Harman Kardon edition) delivers even better audio apparently.
Seattle Cycles' Titanium Folding Bike
This beautiful prize isn't an option for those on a budget. Starting at around $10K, the gorgeous titanium folding bike on the CES show floor was a stunner.
Seattle Cycles
tout their latest as the worlds lightest e-bike -- it folds up, is airline 'legal at only 16 inches and weighs about 18 pounds.
Designed for taking on travels by plane, boat or train, the Burke 20 can be folded and packed into a 28"x22"x12" suitcase in one minute, without disassembly of wheels, handlebar or use of tools. Unfolded, the 20-inch wheels, wide gear range, and a full titanium frame with an extended cockpit give a fast and reassuring ride. It apparently 'fits' like a full-size bike, has adjustable seatpots and handlebars and will work well for any rider from 5' tall to 6'+. It has a leather saddle, foam grip and MKS pedals. They may be targeting men, but I love the design and let's just say, wish I had one in my garage.
Photo credit: Seattle-Cycles.
It has an internal gear hub, derailleur gears, front and rear bags and of course, fenders and they offer a lifetime warranty on their frame. They plan to make more affordable options with different materials in the future as well to appeal to a broader audience.
Beoplay M5 Speaker
Not quite as attractive as the
Alexa Smart Assistant
, but a speaker that touts itself as a piece of furniture, the
Beoplay M5
is a wireless connected speaker that can function as a standalone or be connected to other speakers across multiple rooms. It is covered in wool so I applaud them for getting away from ugly black and gray, and the material is soft, covering is soft and can integrate well into a living room.
Photo: BeoPlay
Beoplay's music systems and speakers feature the
Bang & Olufsen Signature Sound
, sound which they say is honest, clean and with passion. We haven't tested these out yet either, but hope to sometime this year, so stay tuned. All their products are made from premium crafted materials and offer a palette of colors and placement options to match your style and interior. (YAY -- thanks guys!) For technical geeks, you may want to know that it's actually Bang & Olufsen's sub-brand which is a bit more affordable than some of their higher end solutions. To get your music music to the Beoplay M5, simply connect via Bluetooth, Chromecast, AirPlay, Spotify Connect, or Bang & Olufsen's Beolink Multiroom. It seems like this is going head-to-head (so to speak) with the Sonos Play:5, however unlike the Sonos, you don't need a dedicated app. With the M5, you can play it all via a regular Bluetooth speaker. Many of us want the ability to have Spotify et al to deliver music directly and have a little more flexibility and freedom for how we use the device. The cost is around $599.
The Mohu AirWave Wireless Antenna
Let's be honest, I HATE dealing with Comcast and am not alone. We've all been at dinner parties or networking events where there's a hate fest discussion over Comcast and it doesn't seem to be any easier to cut ties with them -- believe me, I tried. The last time I called to nuke my TV to bring my cost down and just use them for wifi access, it cost more, a way to keep you tethered to their God awful expensive plans. Also shown at CES, the
Mohu AirWave
wireless antenna can go anywhere in your house, and I have to admit, I love the fact that you can avoid those ugly wires which none of my engineer friends seem to mind. This flexible feature allows for optimal positioning, so you can access live, local broadcast channels onto your Fire TV, Apple TV, Android, iOS, Roku, and more. They tout this as the industry's first-of-its-kind wireless over-the-air (OTA) and over-the-top (OTT) device that integrates live, local broadcast TV with free streaming channels across popular streaming devices as noted above. It is really dedicated to people like me who are looking for smart and creative ways to CUT THOSE CABLE CORDS for good. AirWave was built to give cord cutters open, simple and complete wireless access to the live TV and streaming content they enjoy, all in one place and with no monthly fees.
Photo: Mohu
AirWave wirelessly connects to the Mohu TV application (available for free across all compatible devices), so you can channel up and down through live broadcast content and free streaming content in a familiar, cable-like TV guide. You'll be able to view streaming video in a cable-like program guide, complete with program descriptions and select your favorite channels, while also being able to view up to 14 days of upcoming content. You can set up AirWave anywhere in a home where there is an Internet connection and the price point is sweet at only $149. (available this spring). Bravo!! We can't wait to test this out -- if it works, I'll be their loudest voice and biggest fan!
Sprimo, World's Smartest Air Purifier
Let's face it -- indoor
Air Pollution
is dangerous and climbing at alarming rates. Air pollution in general rise worldwide, killing more than 3.3 million and one study says it could double by 2050. Given that we spend nearly 90% of our time indoors (some research says more) and indoor air pollution is slated to be from 3 to 10 times worse than outdoor air pollution, it's no wonder that that cases of Asthma and Allergies are climbing and at an all-time high. If you think that all the places where you or your kids spend time is at safe levels, think again. Studies show that
50%
of America's schools have
problems linked to indoor air quality
and an issue in 6 out of 10 homes worldwide. Purer air is said to improve kid's productivity and results at school. Bottom line, what we breathe in day after day, can impact the quality of our sleep, energy levels and even life span. Enter
Sprimo
, the
"go-to"
product for people who want the best quality air in the personal spaces they work, play or sleep. Unlike traditional air purifiers that focus on large square footage areas to measure success, Sprimo
is aimed at improving the quality of life through bursts of clear air instantly. Sprimo's small, lightweight and nearly silent air purifier is smart and adapts based on people's issues, from chemicals and dust to seasonal allergens.
Anyone who suffers from allergies can benefit from Sprimo as well as those at higher risks, such as children and the aging. The purifier's low entrainment air flow works as a shield to block contact by reducing the chance of you breathing an airborne virus by up to 60%. Sprimo's new Personal Air Module (PAM) and cloud-based mobile app delivers real-time data on air quality via your smart phone so you can be alerted wherever you may be. Simply plug it into your iPhone and you're good to go – you'll be alerted whether you're breathing in poor quality air or not. They'll be taking pre-orders starting in March and Sprimo will ship sometime in Q4. See a
video of me at their booth
- note that the steam you see was made possible by cold ice and merely for the purpose of seeing roughly how large the clean air blanket is around you when using Sprimo.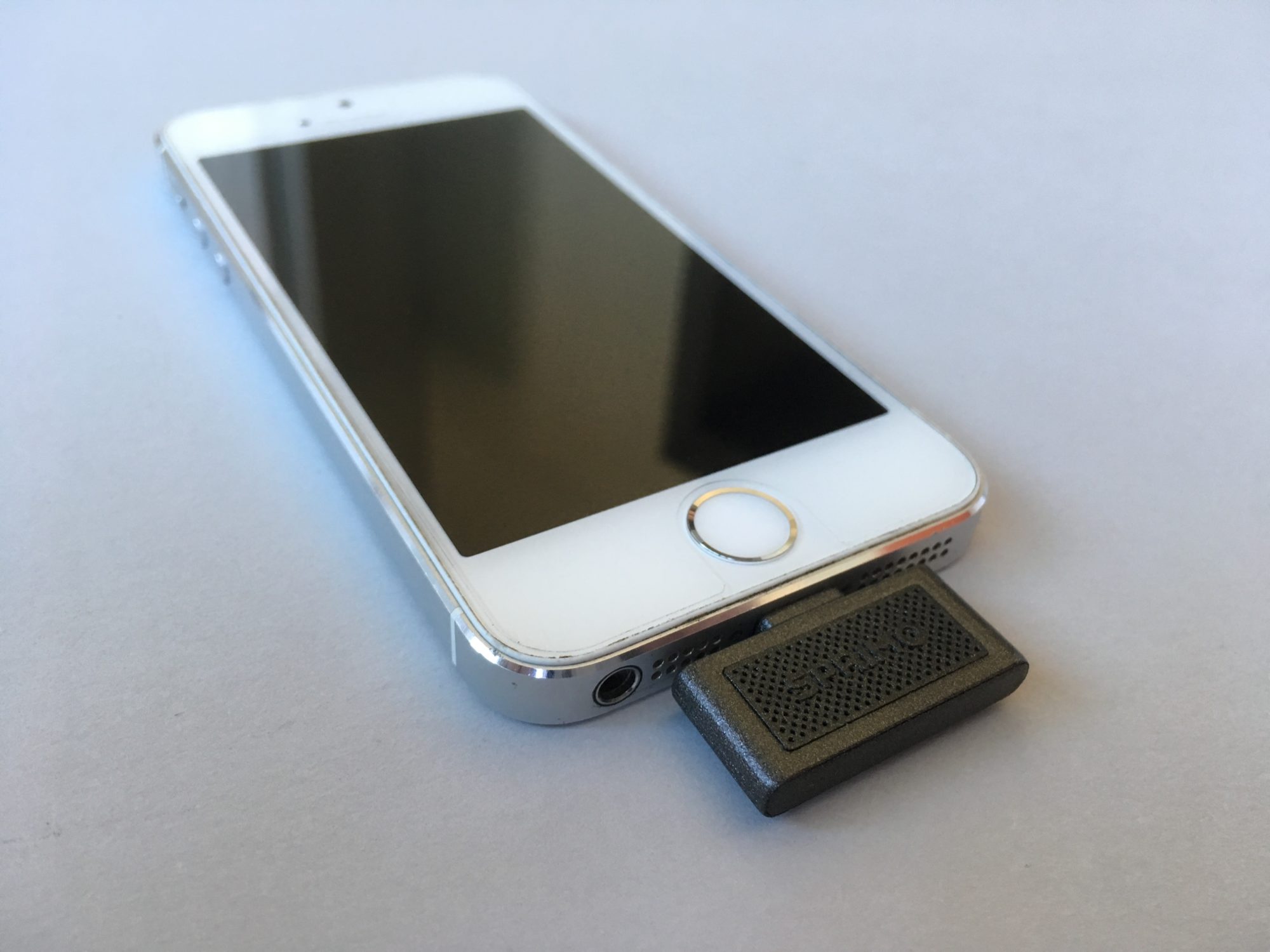 C-me Pocket Flying Cameras by Hobbico
Truth be told, I didn't have much time to learn about this product at all but I did SEE it briefly and loved the design as well as the fabulous four color options. I've been wanting to test out a drone for awhile now, however the combination of ugly designs, the price and the fact that they seem to cater mostly to men, has held me back. Top all of that with the need to get a certificate, a process of registration that albeit I'm told is easy, is still a barrier. They're also sizeable and I get the feeling there's more of a learning curve then I'm willing to commit to, at least now. And dang, they're noisy.
Travelers will likely be most interested in camera drones, which are typically ready-to-fly quadcopters that have stabilized cameras for shooting both video and stills. Drones with cameras can be used for a variety of things, including video production, search and rescue, agriculture and more. The simplest reason to use one is to simply see the world from above, which is an entirely different perspective than we normally get when we travel. I ran across a small and attractive one that seems to be a great fit for travelers called C-me, which they don't really call a drone, but a pocket flying camera -- they tout it as the smallest micro folding pocket flying camera to be precise. Those who think (like I do) that most drones are ugly, made for geeks and too bulky, take a look at this more consumer-oriented option that comes in fun colors and cloaked in a design that women will love.
Photo: Hobbico.
It's small enough to fit in your pocket and provides one-touch instantaneous social media sharing of full HD images and videos including selfies - bravo! So, whether you're taking high-flying selfies or full HD aerial images and videos of your trip to the Grand Canyon, Hobbico's C-me makes selfies and video easy. It is the first micro folding drone that fits in your pocket, the first device of its kind with a Full HD 8MP digital camera, and the first to feature touch-of-a-button social media sharing to your favorite social channels. It's also a snap to use – no previous flight experience necessary – as it comes with an innovative single-thumb control interface that can be mastered in only five minutes plus connectivity to the most popular IOS and Android smartphones via their free-to-download C-me app. When not in flight, the arms and propeller blades uniquely fold completely inside the body cavity for the ultimate protection against accidental snagging or catching that can cause damage or imperfection to the blades or arms resulting a less-than-perfect flight performance. A proprietary chip delivers many of the features of a commercial-grade drone for half the price of other camera drones. The device uses a Full HD 8MP digital camera with resolution equivalent to the iPhone 6 and self-generated WiFi, which all travelers will love. There's also a 360° option for panoramic video, a burst mode that captures up to 15 images sequentially with one touch and a feature which I love, a ten second delay timer, although I wish they offered longer options, i.e., 25 seconds and even up to a minute for those harder to take shots when you're on the road. Nature shots come to mind. And look at this fabulous C-me in PURPLE! Although we haven't tried it yet, they tout one-touch takeoff and landing, which for those who fear the drone learning curve, seems like a godsend. It's not quite available yet (dang) but a spokesperson tells me I may be able to get my paws on one sometime in March to review -- we can't wait!
Photo: Hobbico.
Clim8: Intelligent Thermal Clothing
This is a B2B innovation -- in other words, it's not clothing you can go out and buy, but technology that will be built into clothing you already know, a bit like the Intel chip inside for clothing, but rather than speed, it's about warmth, or more accurately -- regulation. They don't think of themselves as a smart wearable but it absolutely is in that it's smart about regulating the temperature in your body. You can receive what they refer to as thermal consistency in order to maintain personalized comfort, no matter what the weather conditions or activities that you do.
Their revolutionary (their word, not mine) textile process, integrates tiny sensors into the yarn, leading to optimal temps. Sensors in the garment monitor skin temperature and their app analyzes your surroundings, activities and skin temperature. From this process, heating zones embedded into the garment activate to adjust skin temperature and maintain thermal comfort. Cool, right? The garment then regulates heat exchanges by evaporation as it matches sweating zones on your body.
Fiera: Personal Care Device for Women
So many online sites cater to the geek in all of us, but let's face it, most of the picks and reads are tailored to men. I read the round-ups and rarely do we find cool innovation picks that's about something a bit more obscure or, hmmm, controversial, like sex.
Fiera
, which they refer to as a Personal Care Device, is the first hands-free wearable product for women, which is designed to increase interest in and physical readiness for sex, naturally. Fiera is used before sex to help get her mind and body ready for a physical, mental and emotional connection with her partner. Given that the chief 'scientific officer is a woman, I decided to listen for a bit longer when I first heard the pitch at the Showstoppers media event.
Photo: TheVerge/YouTube.
The device is typically worn for 5-15 minutes and features pattern and intensity settings for a customizable experience. Fiera uses gentle suction and stimulation to enhance blood flow, increase lubrication and get a woman ready to go, so to speak. The company was founded by ExploraMed Development which is an incubator that has launched a bunch of disruptive healthcare solutions to market apparently. Does it work? Let's just say I haven't tried it yet, but I think it's a cool idea.
WooHoo's Smart Home Hub
WooHoo
is an Artificial Intelligence based Smart Home Hub & Cloud-based platform designed by
SmartBeings.
They were exhibiting at Showstoppers and at the Sands (Eureka Park), so in the early startup category. They say they're the first device with facial recognition, voice recognition, an Internet of Things (IoT) hub and a 7 inch touchscreen all in one. The world's easiest-to-use cloud based SmartHome software is also baked in, they say. Is it the easiest and most innovative? Hard to say since I only had a quick peak at it, but I like the promise. With a name like WooHoo, it's no surprise that they're Silicon Valley based, the home of some of the silliest names I've ever heard. That said, its easy to remember and I suppose....cute! Think of it as an Amazon Echo combined with a Nest Cam except that it also has a touchscreen. Its motion detection is a useful feature as well, meaning you can use it as a security cam for your home (cool) and you can make video calls on it as well, the connection being via Bluetooth, Z-Wave, Wifi, and more. The extra security comes from a number of ways, but some of it has to do with its smart ability to recognize both your voice and your face, as well as your own personal touch, i,e, customize it with your own commands that you use frequently.
Photo: WooHoo
Its early days, so it's not shipping yet, but I'll be curious to test it out when it is and not one of the earliest shipping ones either - I'd rather wait until any early version bugs are ironed out, but overall, it seems to be a really comprehensive solution with lots of bells and whistles for the price.
AromaCare, a Wellness Aromatherapy Companion
You know we're huge fans of mind/body balance here at
We Blog the World
, so much so that we have an entire section dedicated to
wellness
, from general
wellness travel
to
wellness stay
s and
health-related products and services
. I love Aromatherapy and am a huge believer of its value -- we even included essential oils in our
holiday gift guide
this past year. Imagine a smart aromatherapy diffuser and a smart app that allows you to control smells through your smartphone. The
AromaCare
delivers you a blend of essential oils by a simple and calibrated way to improve your well-being and health.
Photo: AromaTherapeutics
Their connected diffuser creates a well-being bubble for 20 minutes, which they refer to as a "personal and natural care" session. The company behind it,
Aroma Therapeutics
, has developed six blends as ready-to-use essential oil capsules:
Sleep
to help improve falling asleep and improve sleep quality,
Calm
to destress and calm down,
Tonic
to stimulate the body and soul,
Memory
to improve concentration,
Breath
to liberate the lungs and
Pollen
which provides seasonal support. AromaCare also plans a White capsule for people wishing to use personalized treatments (by using their own essential oils), a feature that I personally love. It works with a mobile App which allows you to control sessions, get access to the consumption as well as coaching
- Boost, Air or Zen -
sessions over a one-month period in order to obtain longer lasting health benefits.
Hello Egg
What a name right? Hello Egg seems like it would be an assistant right? Maybe even one that belongs in the kitchen? This smart voice-operated kitchen assistant from a company called
RnD64
(seriously??) has a number of useful features, including the ability to plan your weekly meals and order groceries for you. It will also provide easy-to-follow step-by-step recipes via video RnD64, whose name I'll never remember, unveiled it for the first time at this year's CES.
Photo: RnD64
Think of it as a smart digital assistant that can automate your meals for you based on dietary preferences and needs and can also adjusts to unplanned surprises, such as a friend stopping by for a bite and you have very little in the fridge. Hello Egg can also overlook your kitchen pantry, orchestrates your shopping list priorities, and if you want, handles the delivery of your groceries, a godsend for so many single men I know. The device will also answer cooking-related questions and backs you up with 24/7 support of a real cooking experts team -- who couldn't use that? I know I could. Give or take, it will be priced around $350 and available sometime in Q2. My video recap of the show:
Disclosure: I am an advisor to Sprimo however I decided to work with them because I believe in and love what they are doing so they would have been included here regardless of my professional connection. All opinions expressed above are entirely my own.
January 14, 2017 in America The Free, Client Announcements, Conference Highlights, Events, Magic Sauce Media, On Technology, TravelingGeeks, Web 2.0 | Permalink | Comments (0)
January 09, 2017
Improve Your Personal Air with Sprimo
Let's face it -- indoor Air Pollution is dangerous and climbing at alarming rates. Air pollution in general rise worldwide, killing more than 3.3 million and one study says it could double by 2050. Given that we spend nearly 90% of our time indoors (some research says more) and indoor air pollution is slated to be from 3 to 10 times worse than outdoor air pollution, it's no wonder that that cases of Asthma and Allergies are climbing and at an all-time high. In addition to seasonal allergens, many also suffer from dust and chemicals from cleaning products, paints and other residues at home, work and school.
Photo credit: Air Filters for Clean Air
Think Your Indoor Air is Safe? Think Again!
When we think of air pollution, we tend to think of outdoor air pollution and that we're safe inside where we spend most of our time. If you think that all the places where you OR your kids spend time is at safe levels, think again. Studies show that 50% of America's schools have problems linked to indoor air quality and an issue in 6 out of 10 homes worldwide. Indoor air may contain lead from the old paints which have been connected to early brain development in children. Not only does research show that clean air helps people be more focused and efficient at work and can reduce sick leave time, but shows that purer air improves kid's productivity and results at school as well. Bottom line, what we breathe in day after day, can impact the quality of our sleep, energy levels and even life span.
Photo credit: The Climate Chief Indoor air you breathe can be hazardous to your health without any telltale signs, so having a personal air purifier by your side can improve your health and your life. Enter Sprimo, the "go-to" product for people who want the best quality air in the personal spaces they work, play or sleep. Unlike traditional air purifiers that focus on large square footage areas to measure success, Sprimo is aimed at improving the quality of life through bursts of clear air instantly. Sprimo's small, lightweight and nearly silent air purifier is smart and adapts based on people's issues, from chemicals and dust to seasonal allergens.
Anyone who suffers from allergies can benefit from Sprimo as well as those at higher risks, such as children and the aging. Parents who want to ensure their children are breathing in fresh air while they sleep can place a Sprimo on their bedside table at night. Because Sprimo is light, easily portable and nearly silent, you can bring it to work to improve the quality of air you breathe at your desk every day. Its convenient size also makes it a godsend for travelers who can use it on the road at hotels, gyms, spas, cafes and more. The purifier's low entrainment air flow works as a shield to block contact by reducing the chance of you breathing an airborne virus by up to 60%. With Sprimo, you can take charge of your health wherever you go. Sprimo's new Personal Air Module (PAM) and cloud-based mobile app delivers real-time data on air quality via your smart phone so you can be alerted wherever you may be. Simply plug it into your iPhone and you're good to go – you'll be alerted whether you're breathing in poor quality air or not.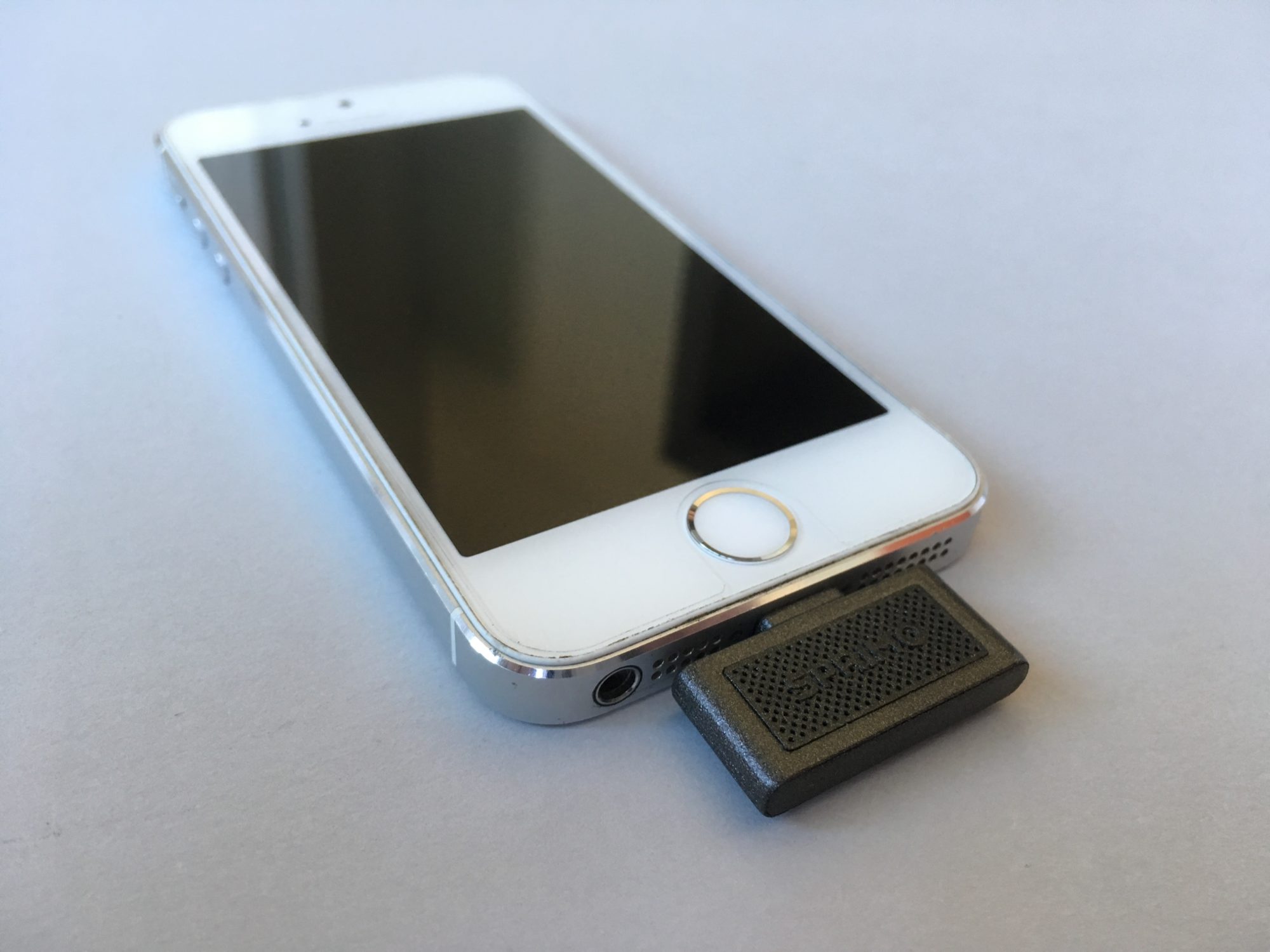 Sprimo showed its latest at the annual Consumer Electronics Show (CES) in Las Vegas this last week in the health and wellness section at Sand's Eureka Park. They will be kicking off a crowdfunding campaign on Kickstarter in March where they'll be taking pre-orders. More information can be found at www.sprimo.com and via their social media channels @SprimoLabs where you can sign up for their newsletter and be alerted when product is available among other useful tips on improving your lifestyle through healthier air.     Disclosure Note: I provide consulting to Sprimo Labs however all opinions expressed are my own.
January 9, 2017 in Client Announcements, Conference Highlights, Events, Magic Sauce Media, On Health, On Technology | Permalink | Comments (0)
May 10, 2016
uHoo, Most Advanced Indoor Air Quality Sensor Now Available for Pre-orders
When I was approached by a company that is trying to transform how we all think about the air we breathe, I was intrigued. After I learned that it wasn't an outdoor environmental play, but indoor air, I was even more intrigued. After all, how bad could indoor air be? It turns out, pretty bad.
After I did some of my own digging, I wanted to be involved. There are some alarming stats of why you should care and why what they're doing matters.
Meet uHoo, the most advanced indoor air quality on the market, which is now open for pre-orders over on IndieGoGo starting today.
More than any other product in the market, uHoo provides real-time alerts on unhealthy air, going deeper and broader than other products. What sets uHoo apart is its eight dedicated sensors, detecting Carbon Dioxide (CO2), Carbon Monoxide (CO), Ozone, Air Pressure, Volatile Organic Compounds, which are found in paint and home cleaning products, Temperature, Dust and Humidity and all sensors are dedicated, which is not the case with most other solutions.
With concerns on indoor air quality at an all-time high and the fact that we spend nearly 90% of our time indoors (some studies say more), uHoo aims to transform people's health by providing an affordable solution for asthma and allergy sufferers, for people with toddlers at home and for anyone who genuinely cares about their health.
Couple that with unhealthy indoor air being linked to cancer and heart disease, 6 in 10 homes being hazardous to their owner's health and half (yup, that's 50%) of America's schools having problems linked to indoor air quality, a product that detects the particles and chemicals we breathe in real-time can be transformative to our day-to-day lives.
What Don't We Know?
Given the tragic news reports on poor air quality in schools and drinking water in Michigan, it's more important than ever to be proactive and know whether you're in a healthy environment before it's too late. With uHoo, you can know first-hand what the quality of air is like in any room or building where you live or work. uHoo is only 3.3 inches in diameter, 6.2 inches high and weighs less than a pound, so it can easily sit unnoticed at home, in gyms, churches, spas, community centers, basements, your office or kid's bedroom. The list is endless as to where uHoo can be used.
According to the American Lung Association, "it's hard to know when air in your home needs cleaning; the indoor air you breathe can be hazardous to your health without any telltale signs." In other words, we can't manage what we don't know or can't measure. Their site includes other useful information worth checking out as well, like identifying what makes indoor air unhealthy and how pollution can hurt your body. They also have a useful list of what all of them are so you know exactly what could be in the air you breathe at home or work.  
Revolutionary For Businesses Too
You can have multiple devices on one account, so you can monitor different locations around the clock. This is not just a great feature for businesses that are looking to ensure the quality of the air is healthy for employee's optimal well-being and productivity, but can significantly reduce operating and health-related costs by knowing how to regulate the air more effectively.
Here's How It Works
Simply plug uHoo in to a power outlet and connect it to the WiFi network – uHoo does the rest. The quality of air is detected instantly and shows up on your smartphone via a free app (support for both iOS and Android).
All of this data is securely and safely stored in the cloud for easy access from anywhere in the world and can be shared with loved ones and/or health practitioners. The ability to share data and devices means that you can stay on top of other family member's indoor air quality, such as an aging parent or grandparent, or your child when you are away.  What else is cool is that it shows the history of your rooms over time. You'll also get notifications so you can track what's going on in real time.
Or, you can simply get a glimpse of your day, knowing which rooms performed well and which ones didn't. uHoo even recommends things you can do to improve your air depending on what the reading is. Imagine being able to track your kid's school remotely -- if the air is unhealthy, you can know about it right away. Same goes for your own home, office or wherever you spend a significant chunk of your time.
There's also a very cool Health Diary, which allows you to track how you're feeling and when. It will record symptoms or issues in the room you happen to be in, all of which correlates back to the data uHoo is picking up. 
You can also see results in chart form, which will lay out the results by VOCs, ozone, temperature, humidity, CO2 and so on. 
uHoo comes in two versions: Classic and Premium, the main difference being the number of dedicated sensors that the device will detect. The device comes with a power adapter, and a micro-USB cable.
Details on how to pre-order a uHoo from only $99 for a limited time can be found on https://www.indiegogo.com/at/uhooair. I love this - questions on any of it, let me know. Since I'm working the company, I already have a uHoo and absolutely love knowing when I'm breathing healthy air or not. This is particularly useful for travelers as well who stay in hotel rooms on a regular basis -- you might be surprised by the results, even from high end hotels.
They'll be shipping in Q4 of this year and availability is worldwide.
May 10, 2016 in America The Free, Client Announcements, Magic Sauce Media, On Health, On Innovation, On Technology, Travel, TravelingGeeks, Web 2.0 | Permalink | Comments (0)
January 25, 2016
Find X With Thought Leaders & Visionaries at TEDxBerkeley on Feb 6
From innovative surgery and extraterrestrial intelligence to reporting from war zones and Grammy-Award winning music, this year's theme for TEDxBerkeley 2016 -- Finding X, which will be held at Zellerbach Hall in Berkeley CA on February 6, will look to solutions to our world's imperfections. Sixteen riveting speakers will address how we identify these problems and make sense of them in the larger systems where they belong.
Whether it be voyaging into uncharted technological or scientific territory, reconciling our diverse perspectives of the human condition, or unearthing the parts of ourselves that give our lives direction and meaning, we all hope to make an impact on this world by Finding X.
Now in its 7th year, this prestigious TEDx event will bring together thought leaders, visionaries, innovators and 54 performers who will enlighten and inspire more than 2,000 attendees across core disciplines impacting the world, from medicine and education to technology and diversity.
TEDxBerkeley strives to curate an outstanding group of inventive and provocative speakers who can shift global conversations in a way that makes the world a better place, central and core to TED's mission. The goal is to get us all to re-think conventional ideas and the status quo so that we can all make a positive difference in our own communities. Tickets for TEDxBerkeley 2016 are on sale through Friday, February 5 or until they sell out.
Attendees or those viewing via Live Stream at http://www.tedxberkeley.org starting at 10 am PST/1 pm EST, can also participate in the conversation on social media by using #TEDxBerkeley on Twitter, Facebook and other popular social networks.
This year's line-up includes:
Christopher Ategeka

: Award-Winning Social Entrepreneur & Nano-Technology Inventor that identifies early detection and monitoring of chronic diseases.
[email protected]

: a cellist quartet made up of undergraduate and graduate students united by the passion to express the uniquely rich possibilities of the cello. 
Kathy Calvin:

As President and CEO of the United Nations Foundation, Kathy works to connect people, ideas, and resources to the United Nations to help solve global problems.

Jacob Corn:

Scientific Director of the Innovative Genomics Initiative & on faculty at UC Berkeley in the Molecular and Cell Biology Department, Jacob focuses on neurobiology, infectious disease, and oncology.  

Stephanie Freid

: An International Conflicts Journalist, TV correspondent for CCTV (China) and Turkish TV International networks, Stephanie reports from some of the world's toughest conflict and war zones.

Rose Gelfand, Molly Gardner & Isa Ansari:

this trio from Oakland School for the Arts Literary Arts Department, are performance artists who specialize in the spoken word and poetry on stage.

Rob Hotchkiss

: Grammy Award-winning Musician for the Best Rock Song for five-time nominated "Drops of Jupiter", and was the musical force behind hits such as Meet Virginia, Free, I Am and Get To Me.  

Naveen Jain:

An Entrepreneur & Philanthropist, Naveen is the founder of Moon Express, World Innovation Institute, inome, Talent Wise, Intelius, and InfoSpace.

Jeromy Johnson

: An EMF Expert, Jeromy is dedicated to mitigating the negative impacts of Electromagnetic Field (EMF) exposure, helping to implement solutions that reduce and eliminate EMF pollution around the globe.

Reverend Deborah L. Johnson:

Minister, Author & Diversity Expert, Deborah teaches practical applications of Universal Spiritual Principles and is founder of The Motivational Institute, which specializes in diversity.

Aran Khanna

: As Computer Scientist & Security Researcher on personal privacy, he builds tools that empower users to discover the consequences of the digital footprint they're leaving.

John Koenig:

Creator & Author of The Dictionary of Obscure Sorrows, which fills gaps in language with new terms for emotions, some of which ('sonder') have entered the language outright.

Ellen Leanse

: As Apple's first User Evangelist, she brought Apple online in 1985 and has since helped more than 40 companies and policy makers increase their innovation and impact.  

Susan Lim:

As Surgeon and Entrepreneur, Susan broke through the gender glass ceiling in transplantation surgery by becoming the first in Asia, and the second woman in the world to have performed a successful liver transplant.

OSA Chamber Choir

: the largest audition-only high school Vocal ensemble at the Oakland School for the Arts, this ensemble has performed for Governor Jerry Brown's inauguration, Obama's campaign tour and many other notable events.

Sonia Rao:

A BMI Spotlight artist, Sonia is a singer and songwriter whose latest album Meet Them At the Door is a collection of heart-felt pop songs that showcase her piano skills and soulful voice.

Amandine Roche

: A Human Rights Expert, Amandine's focus is on civic education, democratization, gender and youth empowerment.

Sriram Shamasunder:

Sriram aims to deliver comprehensive healthcare in resource poor areas of the world through his work at UCSF and as co-founder of the HEAL initiative.

Andrew Siemon

: Andrew is an Astrophysicist, Director of the UC Berkeley Center for Search for Extraterrestrial Intelligence (SETI) Research & lead scientist for the "Breakthrough Listen Initiative", a $100 million effort that is conducting one of the most sensitive searches for advanced extraterrestrial life in history.

Joshua Toch:

After being bullied because of Cerebral Palsy, Joshua founded Mind Before Mouth, which equips students to better deal with social aspects of life and get through times of hardship.

UC Berkeley Azaad

: UCB Azaad is a competitive Hindi Film Dance team which motivates audiences to connect with Bollywood culture.
This year's partners include Repertoire Productions, Vÿykn Water, Zola, Peet's Coffee, Fast Imaging, 18 Rabbits, Larabar, Victor Hugo Winery and EthiCal.    
I am proud to be a co-curator again this year, joining Chris Lew as TEDxBerkeley's 2016 curator and co-curator R. Jennifer Barr together with an incredible team behind us, including Leilani Gutierrez-Palominos, Max Wolffe, Melody Jung, Aaron Chelliah, Mehdi Kazi, Sean Kelly, Krupa Modi, Aashna Patel, Andrew Veenstra, Alvin Wan and Joe West.
January 25, 2016 in America The Free, Client Announcements, Conference Highlights, Entertainment/Media, Events, Magic Sauce Media, On Education, On Technology, San Francisco, TravelingGeeks, WBTW | Permalink | Comments (0)
February 27, 2015
Immerse Yourself in Wisdom, Compassion & Connection at TEDxBerkeley 2015
The sixth annual TEDxBerkeley, which will fill Zellerbach Hall in Berkeley CA tomorrow, February 28, will focus on Wisdom, Compassion and Connection. On stage in front of over 2,000 attendees, 57 speakers and performers will share riveting insights on these important and pivotal themes.
From Indian & Japanese Performers to Renowned Leaders, Professors & Apple's Co-Founder Steve Wozniak, don't miss the Live Stream at www.tedxberkeley.org. 
This year's inspiring line-up aims to transform the way we think about ideas that can re-shape the world's priorities in education, science, the environment, healthcare and beyond, all of which is center to the core of TED.
Apple co-founder and philanthropist Steve Wozniak will close this year's sold out event. Those interested in hearing the 2015 speakers and performers can tune into the live stream at http://www.tedxberkeley.org starting at 10:00 am PST. The social media hashtag for the event is #TEDxBerkeley.
The complete line-up this year includes the following performers, thought leaders and visionaries, listed under the "theme" they will present.
Wisdom:
UC Men's Octet: UC Berkeley A Capella Group
Prasad Kaipa: CEO of Kaipa Group, Business and Leadership Coach  
Adora Svitak: Activist for Feminism & Youth Causes 
Marc Gopin: Director, Center for World Religions, Diplomacy and Conflict Resolution  
Carolyn Gable: CEO and Founder, Expect a Miracle!  
Eric Holt-Gimenez: Executive Director, Food First
Dan Garcia: UC Berkeley Computer Science Professor  
Valerie Joi: Musical Minister
Compassion:
Cal Raijin Taiko: UC Berkeley Japanese Performance Drum Group
Suzanne Ackerman-Berman: Transformation Director, Pick-N-Pay, South Africa
Dr. Victoria Kisyombe: Innovator in Women Empowerment  
Alison Meyer: Leadership Coach, UC Berkeley Assistant Professor  
Mike Robbins: Life Coach & Author
Meera Shenoy: Founder, Youth4Jobs
Dan Viederman: CEO of Verite
Connection:
New Orleans Manifesto: New Orleans Jazz Band
Cal Bhangra: UC Berkeley Punjabi Dance Group
Richmond Sarpong: UC Berkeley Chemistry Professor
Emily Levine: Producer and Comedian
Dr. Eric Rasmussen: CEO of Infinitum Humanitarian Systems  
Viviana Guzman: Flutist who has performed in over 100 countries
Steve Wozniak: Apple Computer Co-Founder and Philanthropist
I am thrilled to be a co-curator again this year, together with co-curator R. Jennifer Barr and curator Erin Roberts. Also a huge hats off to platinum sponsor Fetzer Institute for helping us make the event more global than ever. Other sponsors include Food Should Taste Good, Positive Energy, Peet's Coffee & Tea, 18 Rabbits, Victor Hugo Winery, OneSquigglyLine, Noah's Bagels, Ben & Jerry's, Livestream, Hootsuite and MailChimp. 
February 27, 2015 in America The Free, Client Announcements, Entertainment/Media, Events, Magic Sauce Media | Permalink | Comments (0) | TrackBack
January 12, 2015
CES 2015 Wrap Up: From 3D Printing & Connected Devices to 4K TVs & Infrared Cameras
There was no shortage of companies jumping on the
"we must be connected to everything, or else.."
trend that was central to most announcements coming out of this year's
Consumer Electronics Show (CES)
in Las Vegas last week, an event that I've been going to for a couple of decades.
It was even the heart of Samsung's keynote address this year. At the Las Vegas Convention Center (LVCC), the main building for CES's heftiest exhibitors, it was Samsung (not Apple) who stole the show with its ever so impressive 360 screens that circled around its booth, showing flashy and compelling videos of cars racing and more.
It was all about their 4K TVs, which are bendable, flat and curved although Samsung had plenty to offer in the mobile, audio and home automation space as well. Samsung JS9500 series is a new concept in UHD (4K technology), which they tout as eco-friendly. It uses nano-crystal technology and an intelligent SUHD re-mastering picture quality engine, which gives vast improvements in contrast, brightness, color reproduction, and detail.
People seemed to be raving about FLIR at my evening networking events, a new infrared camera that connects to smartphones at around a $250 price point. As crazy as this sounds, the camera can spot pets and animals in the dark, as well as detect cold air drafts and leaking pipes in walls. FLIR ONE translates thermal energy into dynamic color images for personal safety, home repairs, outdoor adventures, and even artistic expression.
The "all things connected world" seemed to proliferate the Sands Convention Center, located just off the strip a stone's throw from the Wynn Hotel, where I demoing and singing Kolibree's praises, the world's first connected electric toothbrush with truly interactive feedback, gamification and 3D motion sensors. The toothbrush tells you how you've brushed, where you've brushed and where you haven't.
We had a dentist on-site who is also an advisor to the company explaining why this is important and how knowing where you're not brushing well empowers you to brush better next time around. In the old world, you'd only get that feedback from your dentist once a year, a far cry from the world we live in today where nearly everything can be connected thanks to Bluetooth technology.
A bit like Fitbit for your teeth, who also had a massive presence on the show floor not far from we hung our hats for the week, Kolibree differs from other connected brushes on the market, thanks to its proprietary technology, in that it provides an interactive map telling you exactly where you've missed, as well as where you've over-brushed and under-brushed.
All that data can be kept private or shared with your dentist, which is the first time that the dental industry will have access to this kind of data, all of which can be incredibly useful for both dentists and users.
Kolibree has teamed up with Dentegra who also had a presence at CES this year -- the combined forces will offer incentives and discounts on dental care, as well as 25% off the Kolibree toothbrush through the new Dentegra Smile Club to be launched early this quarter.
While healthcare is an obvious win for the connected market (think measurement of your sugar levels in real time if you're diabetic, feedback on your sleeping patterns so you can rectify through diet, exercise and other things, heart monitoring and reminders to take drugs), there were a host of other connected devices trying to prove that they were truly useful too.
The truth is - some were and some were....well, not so much.
New connected devices on the market seem to come in all types and sizes -- from blingy necklaces that vibrate when your husband sends you a text and baby diapers that let you know when your kid has pooped to washing machines, interactive cameras and Raticator, a rodent detectors that notify you when it has caught a rodent -- yes really (see the rat trap, a rat trap that uses a wifi chip to alert you when it electrocutes the rat).
Although I didn't see it, I heard about a toaster that notifies you when the toast is up. Really? Could I not see or hear it pop up from inside my kitchen?
Connected devices can truly be useful but quite honestly, only when the connection is used to solve a problem we have or make our lives easier in ways that matter. I understand the value of connected watches within reason, but when I asked one vendor what the default was on the completely flat shiny silver faced watch, he told me it was how many steps I took and I'd only get the time after a second tap.
Huh? That's like telling me that my smartphone's default is digital games and a list of recommendations on restaurants before being able to make a call. I want a watch to first and foremost give me the time and my phone to first and foremost allow me to make calls.
When the watch becomes stylish and adorns me with a l'il luxury I might not have had otherwise, it gets a little more interesting however, at least for a woman. So far, all of these connected gadgets seem to be designed by men for men -- big, bulky, black, silver and red seems to be the order of the day.
The gold and sparkling diamonds of Burg's blingy smart watch drew me over to their booth. It works via a SIM card on an Android 4.4 operating system, and is activated. The price point for this stainless steel and Swarovski crystal device is between $500-600. They also offer a range of fun colored sportier watches that track your activities.
Swarovski also had their own presence on the show floor and while I'm not much of a bling girl, I loved the designs of their soon to be released smart watches, most of which come with accompanying narrow glittery bracelets.
Glitter, diamonds and also black, white and midnight blue. They were my favorites of the connected watches and jewelry and I can't wait to test them out when they hit the market.
Misfit is also working with Swarovski on a new line called Shine. The Shine Collection includes the Swarovski Shine Activity Tracking Crystal and accompanying accessories.
Additionally, I loved the latest watches from Guess at the show, touting rich colors and elegant design. You can get scrolling alerts across a Led screen or be alerted via a vibration and it uses voice commands to communicate with your cell phone.
The watch is water resistant, and comes in midnight blue (for men only -- a shame since it's my favorite one of all the options), brown and rose for men, white and black for women and white with a bit of bling. The watches use Martian technology, which I wrote about in mid-2014. The line, which supports both iPhone and Android, is slated for a September or October launch of this year and will retail for around $350.
One of my favorite companies making tracking watches is Withings -- they had me at "hello" last year when they showed off their Activite watch in a beautiful and elegant soft brown leather. We can't wait to test it out in the next few months.
This year, they were showcasing Activite Pop, a line of watches that is focused on the more adventurous. Pop comes in lots of fun colors and like their other watches, you have easy access to both the time and notification of your activity so you know where you stand throughout the day and can decide what your next move should be.
Also showing off fun jewelry was FashionTEQ. Their Zazzi bracelet offers an elegant and more discreet way for women to receive messages and reminders when you have your cell phone in your pocket or purse. Why would I even consider the geekier options designed by men for men when I could wear something that looked like this? I'd love to test it out in my daily life in the not too distant future.
Speaking of jewelry, the connected vendors weren't the only ones fed up with the fact that techy products don't cater to women enough. Meet GemPhones.
I fell in love with these elegant ear buds disguised as a functional but beautiful necklace you can wear around your neck. A dressier option is one that resembles pearls whereas the funkier hipper brown and black motif is a nice everyday option for the younger hipster and frankly, for a woman in her forties. I'm game and can't wait to test these out.
Another mobile accessory I discovered solves a real problem -- LOST ear buds. I don't know about you but I'm constantly misplacing them, leaving them in the wrong bag or getting them tangled when I need them most. Sound Pockets has come up with a way around that by creating a plastic pocket that attaches itself to the bottom of your cell phone case and they're available in lots of fun colors.
A perfect solution for the college student and for the forgetful and busy among us who need a handy way to keep track of them.
Also for the active enthusiast, meet the ever so cool Rocketskates. They had a massive booth in the center of the Sands, where you could watch demos of people using the skates or even try them out yourself, which I did of course.
Blissfully happy at the end of my try....they're a bit like a cross between a segway and rollerskates.
Below is a little video of my experience with them so you can get an idea of how they work.
3D printing was another hot trend at this year's show. In the Sands alone, it seemed like the aisles of vendors touting their latest 3D printing solutions was never going to end. At one point, I found it a little dizzying and frankly, confusing.
While in no way yet mainstream, 3D printing, despite its hefty price point, is now a feasible possibility in today's world. Take a look at some of the objects these vendors were showing off in their booths -- from fashion and leather cell phone cases to sailboats, toys, dolls, objects and even food.
I had an incredible experience inside the massive 3D Systems booth (note that the funky leather smartphone cases above were made from one of their machines). Sense is a portable 3D scanner that can capture objects (including people) at 10 by 10 feet and its claim in addition to high quality scanning is that its price is much more reasonable than its competitive counterparts.
Below is a shot of me holding the captured image of "me" after they scanned me on the show floor.
The Sense is the only 3D scanner to deliver precise instant physical photography, so everyone can capture his or her scanable moments. Sense has flexible scan size and can capture everything from a picture-perfect cupcake to a full-body selfie, processing data in seconds for an instantly 3D printable file. Sense comes with an intuitive user interface with easy and automated zoom, track, focus, crop, enhance and share tools. Below is a video of my experience.
The 2015 CES Innovation Awards had its own section at the show, where they highlighted companies making cool and leading edge products.
Most of the products were displayed behind glass cabinets so you see but not touch and the range of solutions were vast.
In the Connected Home area, I discovered Edyn Garden who has a solar-powered Edyn smart garden system that takes the guess work out of gardening with their Wi-Fi enabled Edyn Garden Sensor.
The sensor monitors environmental conditions to make smart recommendations about what to plant and when to fertilize. This unique sensor works alongside the Edyn Water Valve and Edyn app to provide automatic watering options that deliver water when, and only when, plants need it, helping to conserve water and other precious resources.
The Fitness Section, where Activity Meets Tech, was bustling and this year, it seems as if there are now countless FitBit-like solutions that take fitness tracking and feedback to an entirely new level.
Lighting has been making a lot of new advances lately for both larger enterprises and new solutions consumers can use in their home -- from improving efficiency to controlling your room's colors and mood. Meet ilumi whose vibrant booth ambiance drew me over to learn more.
You simply download the free ilumi App from the App Store or Google Play, screw in your ilumi lightbulb and turn them on. You can control and customize each individual ilumi or groups of them - you can also program an ilumi light or set of lights to sync with certain music to affect a room's mood, make them change colors or diffuse them in some rooms and not others.
It is all done through a simple-to-use mobile dashboard, allowing you to take control of your home or office's lighting in just a few swipes or clicks. I think the idea is great, loved the team and can't wait to put them to the test - we hope to review them in the coming months ahead.
The Digital Health section was exploding with solutions that ranged from sugar tracking as mentioned above and activity trackers to tools to rest the mind. Muse has an interesting approach to settling your over active mind and had an experiential chair set up so you could put it to the test. And, so I did....
I sat inside a comfy chair while the brain sensing headband was place around my head with the goal at putting my mind at ease. As eerie as this sound, the headband essentially reads your brainwaves read while giving you simple activities and games to reduce stress, strengthen your brain and help you relax via its EEG sensors, all of which are constantly detecting and measuring your brain activity.
Below is a video someone from their team shot as I went through the process on-site.
I found CES this year to be more interesting than last although I wished I had time to really explore the LVCC in depth. I was living and breathing the Kolibree toothbrush and Dentegra's Smile Club for the week so amidst the buzz of home automation, fitness, 3D, cameras, audio devices and TV sets, it was rewarding to see Kolibree shine at CES for its second year in a row.
Last year, we only had a prototype to show and this year, Kolibree could demo two new mobile apps and talk about the compelling collaboration with Dentegra to help make dental care more affordable. Kolibree could also tout that its most advanced connected toothbrush will by shipping by the end of January. From gadget press and mom bloggers to Associated Press TV, NBC News, and even Sears Television, the team demoed to the world.
Kudos to Kolibree's team in Paris for getting the toothbrush ready for this very important show and for market and to the Dentegra team for coming up with an innovative way for uninsured consumers to receive affordable dental care through its Smile Club. Alas, with another CES behind us, it's now time to transform how Americans view dental care.
Photo credits: Top photo by Duke Chung from venitism.blogspot.com, Raticator from epestsupply.com, Flir One photo from their website, Samsung photo from Samsung website. Dentegra Smile Club mobile screen shot from the Dentegra Smile Club.com website and second ilumi photo of the mobile app from justelementary.com. Videos and all other photos courtesy of Renee Blodgett.
January 12, 2015 in America The Free, Client Announcements, Conference Highlights, Events, Magic Sauce Media, On Health, On Innovation, On Mobile & Wireless, On Science, On Technology, TravelingGeeks, Videos, Web 2.0 | Permalink | Comments (0) | TrackBack
January 11, 2015
Kolibree Connected Electric Toothbrush at CES 2015, First of its Kind with 3D Motion Sensors & Interactive Feedback
Kolibree was in full force last week at the 2015 Consumer Electronics Show (CES) in Las Vegas. It is the only connected electric toothbrush on the market that gives you real-time feedback using its 3D sensors (9 axis), and built in accelerometer, gyrometer and magnetometer. Kolibree's proprietary technology knows whether you've effectively reached every zone of your mouth and statistically what areas you have missed.
Once you brush your teeth, feedback on how well you've brushed goes directly to your smartphone via Bluetooth and the data is stored in an individual profile – you can also store countless people's brushing habits on one smartphone, making it motivating for the whole family.
The data can be kept private or shared with your dentist. "What's great about the Kolibree toothbrush, for a dentist who focuses on children's dental care, is that I can see how well they're doing and can coach them on where to improve. For patients who have just had dental surgery, I can even recommend which vibration is the most effective one based on the condition of their mouth," said Holly Hasegawa, DDS, MS, Co-Founder and Advisor of Kolibree. Below, Holly demos Kolibree to an eager-to-learn consumer.
The toothbrush has built in sophisticated sensors and spatial analysis which not only records where the brush is in your mouth but also understands how to collect and decipher that data so that it becomes truly useful for both users and dentists.   
Pirates is the answer to the biggest challenge parents and dentists have – motivating their kids to brush for two minutes without getting bored. The game, which was developed using the open Kolibree SDK, rewards kids with coins when they brush correctly and spend enough time at each location of their mouth.  After a series of brushings, parents and dentists have access to an interactive map showing the over and under brushed areas, data that can be used to help kids improve.
Kolibree Coach is a brushing app that tracks brushing movement and location and alerts you of your brushing accuracy in real time using a green or red halo, all while allowing your favorite music to play in the background. It makes the once boring two minute brushing time fun and engaging.
The app is the first of its kind to not only analyze the movement like many 3D motion sensors can but detect the location of the brush in your mouth. It can be customized by dentists who can coach their patients where to spend more time in neglected areas and program a lighter vibration after surgery...and, rewards are given for progress.
Kolibree also announced a collaboration with Dentegra Insurance Company, which focuses on providing affordable dental care for individuals and groups. Users who sign up for the Dentegra Smile Club have the opportunity to earn rewards and incentives for brushing properly. Once certain brushing milestones are met, users can earn points redeemable for a cleaning and checkup from a Dentegra network dentist. The Dentegra discount plan will not be an insurance program.

Kolibree also offers an open API for iPhone and Android, which means that developers now have access to the most advanced dental tracking device on the market. The SDK also offers access to the Kolibree dental professional platform linking dentists to patients and to the rewards system, which further enhances the brushing experience.  
The Kolibree connected electric toothbrush will start shipping in the U.S. this month and in Europe later in Q1 2015 and is priced at $199 retail.
Those who sign up for the Dentegra Smile Club will receive a discount on the toothbrush and can receive discounts from Dentegra network dentists. The Dentegra Smile Club is slated for launch in San Francisco and Austin in Q1 2015. For more information, visit dentegrasmileclub.com. 
The companies received some great media buzz at the show, including interviews with NBC News, Associated Press TV, New York 1, Sears Television, VentureBeat, Ubergizmo, Washington Times and a host of others.
Disclosure: I provide consulting services to both Kolibree and Dentegra. Photo credits: Pirates screen shot courtesy of Kolibree, Dentegra mobile shot courtesy of Dentegra and all other photos courtesy of Renee Blodgett.
January 11, 2015 in America The Free, Client Announcements, Conference Highlights, Events, Magic Sauce Media, On Health, On Innovation, On Technology | Permalink | Comments (0) | TrackBack
Kolibree & Dentegra Announce Collaboration at CES 2015
Kolibree and Dentegra Insurance Company announced plans at this year's CES show in Las Vegas, to offer innovative Kolibree Connected Electric Toothbrush, dental discounts and rewards through new Dentegra Smile Club, slated to go live early this quarter.
Dentegra offers innovative and affordable dental insurance plans to individuals and groups in 38 states and is one of the nation's leading stand-alone dental issuers on the public health exchanges of the Affordable Care Act. The new Dentegra dental discount plan will not be an insurance program, but rather a part of Dentegra's new "Smile Club" connecting members to advances in dental health care, pricing transparency, reviews and discounts on dental products and services.
The Kolibree Connected Electric Toothbrush is the first of its kind that offers 3D sensors and real-time interactive feedback to users in an innovative way. The toothbrush includes a free mobile app that keeps people of all ages engaged and motivated to brush better and for longer. Basically, it registers both brushstrokes and location in toothbrushing. A fun way to connect to their phones and mobile devices while improving their brushing techniques, the Kolibree toothbrush will also allow parents to see how well their kids are brushing on a daily basis as well as store the entire family's brushing behavior data on one smart phone. That data can be kept private or users can share that data with their dentist if they choose.


Dentegra's collaboration with Kolibree will give consumers access to the connected electric toothbrush at a significant discount, complete with interactive games. The combination of real-time dental discounts from Dentegra with Kolibree's real-time data on brushing behavior will empower users to take better care of their teeth while changing the traditional paradigm of how people think of dental care.
The announcement marks another step in Dentegra's recent growth and expansion. Last year, Dentegra launched PPO dental insurance plans in 24 public health care exchanges, and this year won approval to enter another 14, with insurance products that give children and families affordable, no-nonsense, easy-to-understand access to dental care.
Dentegra is working to pilot "Dentegra Smile Club," initially in San Francisco, CA, and Austin, TX, starting in Q1 2015.
The Dentegra dentist network - 22,000 strong across the nation and growing – will help Smile Club members obtain discounts on dental care including the cost of cleanings and a significant number of the most common dental care services.
Along with discounts on dental care, members will be able to purchase at a substantial discount the Kolibree Connected Electric Toothbrush, the first of its kind in the world with 3D motion sensors. Members who purchase and use the toothbrush can earn points redeemable for a cleaning and checkup from a Dentegra network dentist once certain milestones are met.
Rewards will be based upon information automatically collected by the Kolibree toothbrush. More details about the pilot discount plan and how it works will be available soon at www.dentegrasmileclub.com. 
January 11, 2015 in America The Free, Client Announcements, On Health, On Technology | Permalink | Comments (0) | TrackBack
November 19, 2014
Web Summit 2014 Exceeds 20,000 Attendees in the Heart of Dublin
Last year I missed Web Summit, what has become Europe's number one technology event, amusingly labeled as the Davos For Geeks. I went the first two years and this year's event is a far cry from my year one experience when they only had 500 attendees.
Now in its fourth year, 20,000 people flew into Dublin early this week for the premier 3 day event. Founder, Paddy Cosgrave opened the Summit in the morning, emphasizing the importance of the social element to the Summit where deals can – and have been – done. That said, there was still a lot of activity around the main stage, where they had a host of high level discussions and speakers on the hour all day.
The center stage had Brendan Iribe, the founder of Oculus Rift who spoke about the rise of virtual reality and its applications in everyday life. Skip Rizzo the Director for Medical Virtual Reality and early stage developer of Oculus Rift gave a demonstration of the technology's uses for post-traumatic stress disorder for returning veterans.
From being shot at to street explosions, the virtual reality exposure therapy has assisted veterans in dealing with their PSD, explained Rizzo, outlining how in one recent study, of 23 completers of the therapy, 16 showed gains and benefits resulting from it. Next stage development will be treating civilians who have experienced stressful situations in their lives. Index Ventures partner Saul Klein talked about how entrepreneurialism is becoming mainstream.
From money and venture hype to an emotional topic around healthcare.  Jorge Soto described how from a personal family diagnosis of cancer, a way to decode disease and identify cancerous cells in their earliest stages may have been found.
Then, John Collins of Stripe spoke of the rise of his online payment company and how it has disrupted the existing online payments ecosystem."
Gary Marcus, scientist, best-selling author and NYU professor took on the topic of artificial intelligence,  Amazon's Werner Vogels chatted with Ben Rooney, Stewart Baker, Matthew Prince and James Ball took on privacy rights, and Dropbox CEO Drew Houston chatted with Laurie Segall from CNN on the main stage. Below Paddy talking to a speaker.
Evernote's CEO Phil Libin spoke about his company being an 'anti-social network' and that 'you should be able to say less and do more.'
From a geek app to acting,  actress, businesswoman and philantropist Eva Longoria spoke to Jemima Khan about the importance of women in business.  "Women start businesses at three times the average yet can't get funding," she said issuing a challenge to the women in the audience. "
Later in the afternoon, former CEO of Apple John Sculley took questions after his main stage appearance with David Carr.
One thing about a conference growing to 20,000 attendees so quickly, is that rather than it feeling like a conference, it felt more like a university campus, or even a small town if you will. Within the web summit, there were micro-summits that addressed various topic sectors. 
For example, they had a Builders, Enterprise, Machine, and Marketing Summit, and at each of them, there were a host of start-ups demoing their latest.
Town Square and Village Green also had their own selection of start-ups and then there were "alpha company booths" in the main exhibit hall dedicated to early start-ups, which was about a 10-15 minute walk from the main stage. Here I was able to see demos from lifestyle vendors, specifically digital health -- Kolibree, the connected electric toothbrush (disclosure, I'm an advisor), Gudpod, who hopes to revolutionize the way people take vitamins & supplements with a 'Keurig like' internet connected appliance & pod system and Bluetens, who is bringing medical grade mobile electro-stimulation device to the masses to help relax your muscles.
Food Summit was a great addition to the event this year. I wrote about their initial announcement back in November of 2013.
The Food Summit portion has also grown quickly and there were countless vendors touting their latest in fresh ingredients and farm-to-table practices. Gluten and GMO-free were buzz words throughout and I saw everything from a fresh apple stand surrounded by pumpkins (t'is the season) to homemade yoghurt, ice cream, jams, jellies, honey and olive oils.
I absolutely loved tasting the oh so many samples from Crossogue Preserves. Imagine these flavors on your toast in the morning: grapefruit, Irish whiskey, orange and ginger, lime and brandy, plum and port, gooseberry and elderberry, hedgerow, fig and apple and more. Yum!!
Other favorites were the Irish sea salt and Harnett's Oils, such as hemp, grapeseed, orange and rosemary and basil oils.  I was in heaven. It was a great way to spend an hour or so away from the tech and the noise.
To get to the Food Summit, you had to pass by Herbert Park, which was on the grounds of the main event, which was held this year at the well known Royal Dublin Society on Merrion Road in Dublin. It was a perfect fall day with plenty of ducks on the pond and vibrant colors exploding from the trees.
Photo credits: Stage photos from the Web Summit sportsfile Flickr stream. Photo of Kolibree & Bluetens, Herbert Park and all Food Summit Photos: Renee Blodgett.    
November 19, 2014 in Client Announcements, Conference Highlights, Europe, Events, Magic Sauce Media, On Technology, On the Future, TravelingGeeks, Web 2.0 | Permalink | Comments (0) | TrackBack
July 13, 2014
Meet the 2014 Travel & Leisure Smitty Award Winners
This year's Travel + Leisure Smitty Awards recently announced their winners for 2014, an Awards Program which recognizes the companies in the travel and tourism industry showcasing the best and most innovative uses of social media.
I am proud to announce that I was a judge this year, together with Skift's Jason Clampet, Twitter's Mike De Jesus, Gogobot's Travis Katz, BuzzFeed's Ashley Perez, travel photographer Cole Rise, NBC Today Show's Al Roker, Google's Rob Torres and travel social media strategist Ann Tran. We reviewed hundreds of submissions and named winners and runners-up in 30 categories.
Four Seasons Hotels and Resorts took home the most awards with four wins and Virgin Atlantic and The Hertz Corporation received two wins in two categories each. The winners and their campaigns can be seen on travelandleisure.com/smittys, with additional information available by searching #TLSMITTY on social media. The SMITTY Awards is also featured in the Travel + Leisure July 2014 issue which went on stands in mid-June. To celebrate the SMITTY Awards, Travel + Leisure hosted an event on July 9, 2014 at the Refinery Hotel rooftop in Manhattan. Below are a handful of fun shots I took at the event.
Travel + Leisure's Editor-in-Chief, Nancy Novogrod, Renee Blodgett, and Rich Beattie, Travel + Leisure's Executive Digital Editor
Above, Four Seasons' Laura Fairweather
Above, Tadashi Matsushita from ANA (All Nippon Airways), Renee Blodgett and Athanasios "Tommy" Sikolas of ANA (All Nippon Airways)
Above, Rich Beattie
Above and below, kudos to the Hyatt team & a few others :-)
Above, Travel + Leisure reps from social media, digital and design!
Above, Ruth Moran (left) from Tourism Ireland even made a showing :-)
Below are the Winners:
Best Use of Twitter: Virgin Atlantic; Runner-Up: The Ritz-Carlton Hotel Company Best Use of Pinterest: VisitBritain; Runner-Up: Explore Georgia Best Use of Instagram: Tahiti Tourisme North America Best Use of Facebook: Four Seasons Hotels and Resorts Best Use of Tumblr: VisitSweden; Runner-Up: Sofitel Luxury Hotels Best Chat/Hangout: Residence Inn by Marriott Best Long-Form Video: Virgin American; WestJet (tie) Best Use of Foursquare or Other Location-Based Services: Four Seasons Hotels and Resorts; Hilton Hotels & Resorts; The Hertz Corporation (tie) Best App or Technology: Roaming Hunger; Runner-Up: Oberoi, Mumbai Best Blog: Butterfield & Robinson; GrandLife Hotels (tie) Best Use of Social Media for Public Service: Montage Hotels & Resorts; Runner-Up: Fairfield Inn & Suites by Marriott Best Contest/Giveaway: The Beaches of Fort Myers & Sanibel; Runner-Up: South African Tourism Best Use of and Emerging Platform: Iceland Travel; Shangri-La Hotels and Resorts (tie) Best Customer Service: Hyatt Hotels & Resorts; Runner-Up: Austin Convention & Visitors Bureau Best Use of Social Media: Independent Travel Journalist/Blogger: Amateur Traveler Best Use of Social Media: Independent Travel Photo Journalist/Videographer: Bohemian Trails; Runner-Up: Let's Get Lost
Best Overall Use of Social Media:
Airline: Virgin Atlantic; Runner-Up: All Nippon Airways Airport: Singapore Changi Airport; Runner-Up: San Francisco International Airport Attraction: Vail Resorts; Runner-Up: Rocky Mountaineer Car Rental Agency: The Hertz Corporation Cruise Line: Princess Cruises; Runner-Up: MSC Cruises USA Tourism Board/DMO/Marketing Association: Pure Michigan; Runner-Up: Los Angeles Tourism & Convention Board Global Hotel or Resort Chain: Four Seasons Hotels and Resorts; Runner-Up: Fairmont Hotels & Resorts Individual Hotel or Resort, U.S.: Beverly Wilshire, a Four Seasons Hotel Individual Hotel or Resort, Global: The Westin Bund Center, Shanghai; Runner-Up: Ushuaïa Ibiza Beach Hotel Outfitter: Big 5 Tours & Expeditions; Runner-Up: G Adventures Travel Agency/OTA: Expedia Travel Resource: Fathom; Peek (tie) Restaurant/Food Truck/Market: Sam's Chowder House Non-Travel-Industry Company: Cubavera/Perry Ellis
The Travel + Leisure SMITTY Awards 2014 Jury
Renee Blodgett, Founder and Editor, We Blog the World; CEO, Magic Sauce Media
Jason Clampet, Co-Founder and Head of Content, Skift
Mike De Jesus, Head of Travel and Tourism, Twitter
Travis Katz, Co-Founder and CEO, Gogobot
Ashley Perez, Senior Editor, BuzzFeed
Cole Rise, Travel Photographer
Al Roker, Co-Host and Weatherman, NBC's TODAY Show
Rob Torres, Managing Director of Travel, Google
Ann Tran, Travel Social-Marketing Strategist
Below is a very short video snippet shot at the event of Rich Beattie congratulating winners and giving kudos to his team. They did an incredible job pulling together yet another year's Awards event. Kudos to Rich and his team!
July 13, 2014 in America The Free, Client Announcements, Client Media Kudos, Conference Highlights, Events, Travel, TravelingGeeks, Videos, WBTW | Permalink | Comments (0) | TrackBack