« Exploring the Future of Travel @ TravelTechCon | Main | Improve Your Personal Air with Sprimo »
December 03, 2016
We Blog the World's Holiday Gift Guide
It's that time of year again and with December comes holiday soirees, cocktail gatherings, family celebrations and whether you have kids or not, it's the season of giving. It's the time we give of ourselves just a little more and buy gifts for loved ones which come in all shapes, prices, categories and colors. If you check out
last year's holiday gift guide
, you'll see that we tend to discover fun finds across the board, from food/wine, entertainment, technology, kitchenware and accessories to beauty, wellness, perfumes, bags, clothing, shoes and jewelry. When it comes to gear and wear, we try to pick items that match a frequent traveler's lifestyle and I personally look for design, elegance, creativity, value, style, comfort and of course functionality.
Our favorite pick of the year goes to the
iRobot Roomba 980
,
(it's under our technology category below)
and we also
reviewed it earlier this year
. While it's not a new product on the market, it saves me so much time and helps to keep our home dust-free. Two thumbs up for the
Grillbot
as well, which is a bit like an iRobot for your grill. What can I say -- products that automate your life so you can spend more time in nature or traveling is a godsend! In the fashion category, we're huge fans of
Aetrex
for shoes and
Craghoppers
for men's clothing. We hope to do
Favorite Picks
by Category in the near future as we expand our product, fashion/style, wellness and beauty reviews.
Beauty & Fragrance
Raw Spirit Fragrances
Meet
Raw Spirit
, a luxury fragrance brand that works with the unique cultures to weave in the best that their 'land' has to offer, one of the things we loved about this perfume brand discovery. They source some of the rarest and most natural ingredients, drawing inspiration from their captivating travels. The Raw Spirit brand was inspired by Australian photographer
Russell James
' collaborative art project, Nomad Two Worlds, which explores the clash of ancient and modern cultures and celebrates the richness of Indigenous and marginalized communities around the world, including Haiti where they source the premium Haitian Vetiver, Florida's Everglades, Australia, Fiji and more. And, they're all about sustainability and giving back. A few of their fragrances include
Wild Fire
, which we liked for its woodsy, sensual scene incorporating sandalwood, creamy amber and floral notes of Ylang Ylang, jasmine petals, cedar wood and musk. This fragrance was inspired by the Western Australian outback. For each fragrance, there are also a few different sizes to choose from, making it an easy pick for either a stocking stuffer or a more seductive wrapped gift.
Their
Desert Blush
is a warm, sophisticated, floral scent, inspired by the Western Australian desert at sunset. Think wild-harvested Australian sandalwood with the intoxicating floral note of Australian Boronia.
Bijou Vert
, which French speakers will know, means Green Jewel, no surprise given that the scent is all about sensuality, inspired by Haiti, which was apparently once known as the "Jewel of the Antilles." For this one, imagine notes of Haitian vetiver, grapefruit, mandarin, geranium, lotus flower, black pepper, patchouli and cedarwood. Love!
Winter Oak
is a smooth, creamy, warming scent, which was inspired by the oak-lined trails of the Chumash Lands of California on cool winter mornings, when crushed oak leaves and twigs release their rich scent. Nice analogy right? It's theirs, not ours, but we LIKE it! This fragrance is all about aged American oak and layers of suede, saffron, premium Haitian vetiver and musk. We are also fans of their creative branding and their mission.
Summer Rain
invokes citrus, inspired by the Florida Everglades in the summer. There's kaffir lime and grapefruit with a burst of orange flower and jasmine petals, Haitian vetiver and cedarwood while
Mystic Pearl,
inspired by Bali, is the scent of the 'pearl.' I imagine you're thinking ocean waves about now, so while you're in that visual frame of mind, now conjure up a heady mix of white flowers, jasmine and frangipani, with a hint of coconut and the tropical spices cinnamon and clove. Bravo! All of their perfumes are created in collaboration with Master Perfumer Harry Fremont (Firmenich) and part of their proceeds go to support Indigenous Australian cultural projects. Try a few of them and see what you think. You can order
Wild Fire here
and of course, there are smaller bottle options on Amazon as well, including
Summer Rain
, Desert Blush, Bijou Vert,
Winter Oak
, Wild Fire and
Citadelle
. For all of their options including more of their backstory, visit their site at:
https://rawspiritfragrances.com.
Money Cologne & Perfume
I hadn't heard of the Money cologne and perfume line before recently, so we decided to test it out for both men and women. His Money has hints of warm ocean breezes and bright citrus notes combined with rosemary, grass, and woods. The idea of course is to create an invigorating personal scent of success. In their words, not ours:
"Masculine. Daring. Unforgettable."
There are now two choices for women and men: Her Money's original scene starts with fresh linen, cotton and silk, not unlike the men's line. The difference with Her Money is obviously the scene, which has a whole lotta floral tones to it. There's also pink grapefruit, mandarin, freesia, passion fruit, Hawaiian wedding flowers and just a hint of melon. They also have a new one out called Her Money and His Money Make it Rain 2017 now available on their site. All of their fragrances are made in the USA and they love to say
"Each bottle contains 1.7 fluid ounces of success."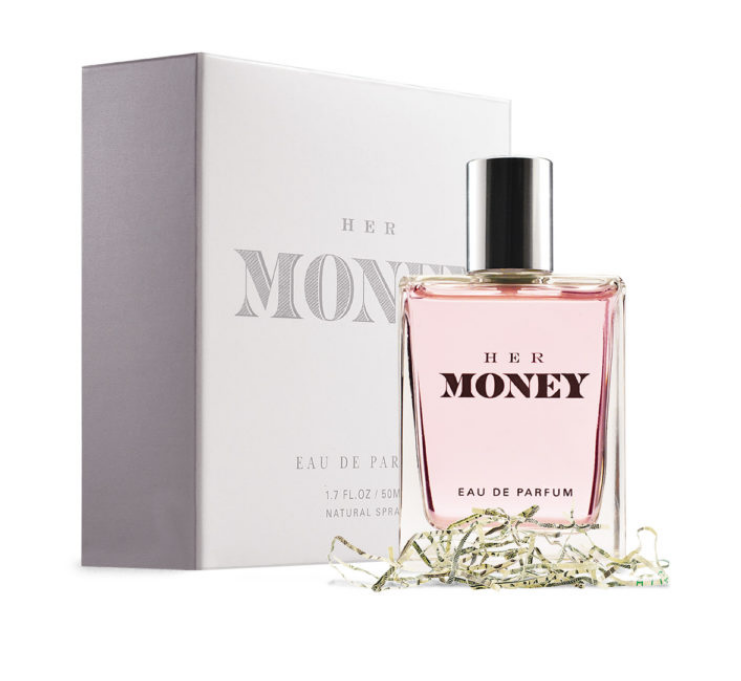 The line was started by a technology guy who teamed up with perfumer Larry Murrison and as part of the quirky branding, they add shredded U.S. bills in every Money box - hilarious right? For more information, please visit
www.liquidmoney.com.
You can order
Liquid Money cologne here
.
Osmotis Age Prevention Sheer Facial Tint SPF 45
Meet one of the skincare products from
Osmotis
. It's hard to find a tinted sunscreen that has a high SPF factor, so we love the discovery of their SPF 45 that comes in three shades of color, to erase imperfections while enhancing your natural skin tone.
The included Broad Spectrum UVA/UVB sheer, oil-free tints are a great tinted option for daily UV protection. The SPF 45 cream has antioxidant vitamins and Sodium Hyaluronate which also helps smooth and soften your skin as well.
What I appreciated most about this sun protector cream is its sheer, natural tints which leave your skin feeling moisturized while adding a nice glow to it. So many of the creams I've tried leave my skin feeling chalky and oily -- this one can be used alone, under or mixed with foundation as well. I also love the fact that it's oil-free and comes in three different shades (light/medium and dark) and if one isn't perfect, you can get two shades and mix them. Unlike most sunscreens, you don't have that unpleasant film that you often get on your skin, which is something we particularly liked.
Note: these are my opinions only based on my experience with the products -- please refer to your dermatologist and/or doctor to see if they're a good fit for your skincare needs and skin type. More information can be found at http://www.osmotics.com/.
Entertainment & Foodies
Juiceman 3 in 1
We're huge fans of juicing and tested out the
JuicePresso earlier this year
which we love - it's oh so elegant!! This year, we put the
Juiceman 3 in 1
to the test. Juiceman offers other products as well, however the 3 in 1 combines a blender, juice extractor and citrus juicer all in one, which saves space in your cupboards while being highly functional and diverse. It uses a powerful 800W motor and does a great job at juicing both large and small citrus.
We love the fact that they include a seal-tight travel lid, which is incredibly useful for those on the go, which as avid travelers, is more often than not. The juice extractor worked equally well for both fruits and veggies (we do a lot of green juicing over here), so loved the extra large (2 liters) pulp container that comes with the product, as well as the non-drip spout, which can be messy with other juicers. There's also a stainless steel filter basket and they include a useful cleaning brush as well. You can even wash the parts in the dishwasher which you can't do with all juicers, so two thumbs up for its flexibility!
We love that you can do juicing and blending all in one machine. Bravo!
For more information on Juiceman, head to
www.juiceman.com
and you can
order their 3 in 1 juicer here
.
Italian Prosecco
We tried out three bottles of Prosecco from Italy which is a great bubbly alternative to champagne for those holiday parties. Meet the every so delicious Bianca Vigna Brut, Progetti Divini Brut and Piera Martellozzo Extra Dry.
The Bianca Brut
is 100% Glera and comes from the hills of Italian Conegliano. This fruity bubbly is creamy and dry in the mouth, but there's a whole lotta fruit in the finish, which we paired with a variety of cheeses.
Elegant and harmonious, with a hint of pear and peach, the
Cantina Progetti Divini
is a full bodied Brut that is balanced and dry. It's a great choice as an apertif and goes well with vegetable pastas, light/white meats and fried dishes. You can also pair it with marinated fish dishes as well.
Our favorite of the bunch was the
Piera Martellozzo Extra Dry Brut
. Its barreled in stainless steel for two months and like the Cantina Progetti Divini brut, it is great as an apertif and goes well with appetizers, light main courses and fish. It's super dry which we loved but also has fruit tones throughout, mostly pear and apple. It's a great choice for those holiday cocktail bashes where you're serving light, healthy snacks on a tray.
For information can be found at
http://www.wine-searcher.com
and then search for the above names.
Norman Love Chocolates
A fabulous stocking stuffer is one of the holiday gift boxes from
Norman Love Confections
. The 2016 limited-edition collection features ten seasonal flavors including Candy Cane, Cranberry Apple Biscuit, Pumpkin Pie, Mint Patty, Linzer Cookie, Cup O' Cheer, Mulled Cider, White Christmas, S'mores and Gingersnap.
They offer an assortment of the holiday flavors in 25- and 50-pc green signature gift boxes and three gift baskets filled with a variety of gourmet chocolate holiday items, are also available. A great gift for your significant other, parent or grandparent is the Santa's Sweet Ride Basket, which is priced at $134, and contains a ten piece candy cane-shaped gift box, a five-piece box of Norman Love Confections BLACK, a four-piece box of S'more Love, one package of peppermint chocolate holiday nark, a package of chocolate-covered jelly beans, two inclusion bars, a package of candied nuts, gluten-free pretzels, a hollow chocolate Santa and a chocolate-covered gingerbread man. Oh so decadent! They also have an
exclusive chocolate club
you can join as well. More information including how to order can be found on their website at
http://www.normanloveconfections.com.
Grillbot
Grill lovers will be excited about the
Grillbot
, an automatic cleaner for your grill which comes in a variety of fun colors. The concept is relatively new as Grillbot has only been around since 2014. Like the
iRobot
, you simply place the Grillbot on your grill, close the door and let him go! The grillbot does all the grill cleaning for you so you don't have to. The device goes back and forth across all areas of your grill until it's clean, it's fully-automatic and begins as soon as you push the button. The default time is ten minutes however you can also set it to clean for twice the time if your grill is particularly dirty or larger than average. We've used it at least 20 times so far and each time, ten minutes was ample to get the grill clean. It's one of our favorite product picks this year.
We also love the nifty carrying case as well which is optional. The handle is so handy that rather than use valuable storage space in an inside closet or the garage, we simply hang it on a hook on the left of the grill so it's easily accessible. There are replaceable wire brushes which are easy to swap out -- you simply pop them off to clean and apparently you can even toss them right in the dishwasher for cleaning although we haven't tried that yet. There's also a rechargeable Lithium Ion Battery, which they include with your Grillbot, making it easy to charge when he loses steam. The grillbot comes with three strong high-power electric motors, which cuts through the grease to really get your grill clean. Truthfully, we were surprised that it cleaned so well - Anthony was sure that it was a "gimmick" and that we'd have to end up cleaning it afterwards regardless.
You can get the
Grillbot Automatic Grill Cleaner, Black Bundle
with Stainless Steel Brush with the case or a solo
red one without the case
!
More at

www.grillbots.com.
Gear & Wear
ecbc Hercules
The
ecbc Hercules
is a laptop backpack which has been crafted with very tough Kodra nylon, a great choice if you have fragile gear, including laptops and camera gear. We were keen to take a look at this backpack, largely because of its endless pockets and sub-pockets, which if your'e an avid traveler who has a lot of tech gear, is a MUST! Toughness and durability is equally important, especially if you do have tech gear -- keeping it organized is increasingly a challenge and I've tried a number of packs out. Frequent flyers take note: the high quality Hercules backpack features the ecbc FastPass System allowing you to unzip the specialized electronics compartment, lay the bag flat on the security conveyer and go through TSA without having to unpack your laptop, tablet and cables. It can store laptops up to 17" and features self-repairing YKK zippers, high density protective foam pockets for smaller devices, a phone pocket, and a moisture wicking air mesh back panel for superior comfort and best of all, this pack only weighs in at around 2.7 pounds. They tout the pack as durable and rugged as well and we've yet to put that to the test, but will report back if it doesn't
"endure."
It has self-repairing, water-sealing YKK Zippers, can fit up to 17" Laptop with Removable Modular Insert for Smaller Devices, has a Padded iPad / Tablet Pocket, a 20 Liter Capacity, 21 Storage Compartments (our FAVORITE part of this pack), its high density protective foam for the laptop pockets, a phone pocket, a quick access/ticket pocket, a zippered water bottle holder, multiple organizational compartments, a moisture wicking air mesh back panel, Duraflex adjustable padded shoulder straps and a padded top handle. It is also water resistant, which is a great feature for adventure travelers. I went for the ivory/cream colored pack although they offer a few options: green, a dark blue, black and a berry red. Note that the cream is more like a tan than it is an off-white/cream for those who are color sensitive.
More information including how and where to order can be found at
http://www.ec-bc.com/.
Body Bark Clothing
We recently discovered Body Bark, a clothing line made from the cellulose fiber of sustainable Beech trees: MircoModal of Lenzing Ag. We love the incredibly soft fabric which is also very durable and retains its shape well, both important qualities for travelers. All made in the USA, the material is eco-friendly, the style sophisticated and the colors neutral so they can be paired with anything in your suitcase. While some of the items come in red, blue and other colors, the line mostly focuses on black and white, which we think is an ideal
"go to"
choice for any trip. For example, the high neck tank top is sensual and elegant but also functional. You can obviously wear it alone or use it as a layer, making a great staple in your closet at home or when you're on the road. We learned that how the clothing is spun is part of the magic. The clothing is spun using Siro and Royal spinning techniques, which apparently result in stronger yarn, softer yarn and a better drape.
We also liked the droop neck
(shown below in dark blue/navy)
which has a sleek and elegant look and is made from the same material as the rest of the line with a 96% MicroModal and 4% Lycra split. They also have soft luxe style pants, which are designed to be worn as a pant or you can pair it with a Body Bark top as a pajama set or with the Body Bark Robe. Super comfy, they make great travel pants as well. They're made from 95% MicroModal and 5% Lycra. They're all machine washable but they recommend hanging them to dry.
More info including how to order at
www.bodybark.com.
Aetrex Shoes
We
love love love
this brand! The name
Aetrex
doesn't quite sound like a shoe brand when you first hear the name, but it's because of it's long history around comfort and wellness. Their mission? To literally create the
healthiest shoes on the market today.
Let's just say that they're so comfy, it feels like you're wearing slippers. They offer casual, dress, sandal, athletic and therapeutic footwear for both men and women and all styles use their cutting edge technologies and are all about customization and adjustability. Originally known for the landmark development of arch supports and medically-oriented footcare products, Aetrex is known for their PURE comfort but also great design, a rarity to find both in one shoe. Aetrex is also renowned for its over-the-counter Lynco Orthotics that are recognized as the #1 orthotic system on the market which means that they are often recommended by doctors and pedorthists -- what a more perfect shoe brand for travelers, right? While we focus on boots in our Holiday Guide because of the 'season,', please note that we put their sandals to the test during a family travel trip in August, so be sure to check out
our review
. One of our favorites is the
Skyler Boot
for women, which comes in a few different color combo choices: barley, black and merlot
(shown below)
. The Skyler is styled with a classic lace-up with incredibly soft leathers and a chic and trendy design. To top it off, the boot has a soft fabric lining and plush memory -- they very well may be the
most comfortable boots you'll ever wear.
The
Autumn Ankle Boot in Cognac
was another favorite. This trendy ankle boot has a burnished toe and a stacked leather heel, with a ton of comfort built in like every other model Aetrex makes. In addition to the warm cognac color (my personal fave), the boot also comes in Iron, Black and Merlot. I love the side zip, side stretch panel and soft fabric linings, all of which makes it SO comfy and easy on the feet, which is perfect when you're walking for hours on end sightseeing in your favorite urban destination. There's also rubber outsole for traction and a reasonably sized two inch heel -- no need to be in pain while looking stylin', at least not anymore. We love their variations!!
The
Dustin Chukka Boot
is a lovely soft brown suede but is light-weight, easy to clean, and water-resistant for challenging weather situations, all of which make them a perfect choice for avid travelers. They also have certified slipresistant soles, which make them safe in slippery conditions when you're on the road -- think rainy European city in the dead of winter. Aetrex's
"Healthy 3"
is incorporated in each style of their boot or shoe. They're our favorite shoe brand this year -- bravo Aetrex and team! More information including how to order can be found on their website at
http://aetrex.com.
Wooden Watches by Original Grain
Interestingly enough, we had a few watches in our
Holiday Gift Guide last year
but only one gem this year:
Original Grain.
We've been mesmerized by the authenticity of wooden grain watches for over a year now and only just got around to getting a top notch brand in this season. While there are a growing number of wooden grain watches, we LOVE the styles coming out of Original Grain. Have a look and you'll see why!
Truth be told, there are more options for men but they are so elegant and so beautiful, we couldn't help but want to dive in. Each watch is handcrafted from a variety of sustainably sourced exotic hardwood from around the world. We also love that with Trees for the Future Non-Profit Organization, they plant ten trees for each watch sold, which provides both food and jobs people around the globe. Bravo bravo! Our favorites out of the men's line are their Ebony wood in black and Vera Wood (both are decadent and so worth having as an accompaniment to your wardrobe!!)
And, how about this Zebrawood Rosegold watch out of their women's Minimalist line? OKAY, so they may not offer as many options for women as they do for men, but with a watch option this gorgeous, who needs a huge variety? The watch also comes in Ebony/Gold, Rosewood & Chrome and Dark Ebony & Gold....all of them decadent, luxurious, and chic!
The above Zebrawood Rosegold is my favorite pick and it comes in a natural Zebrawood Bezel with an ultra sleek 40 mm case with scratch resistant Mineral Crystal Glass and uses a Japanese Miyota Quartz Movement for time. I love the premium cognac brown Italian leather band and despite my wide range of watches and leather bands, I love the subtly of this style and have found myself wearing it continuously through the holiday season. A huge two thumbs up! For more information, to view their selection for both men and women visit their website at
https://www.originalgrain.com.
You can order their Maplewood watch (a real beauty) on Amazon, one of our favorites.
Clothing by Craghoppers
Last season, we tested a few items out from Craghoppers and love the brand, particularly for men's active clothing -- our favorites are their waterproof and seasonal jackets as well as their long sleeve button up shirts for more durable travel. Take a look at this fabulous jacket they refer to as the
Caledon Jacket,
which is both stylin' and functional. The coat is a blend of knit-look acrylic wool blend fabric with peached elbow and shoulder patches and it comes in a sophisticated olive green and in soft gray blue.
You can get the
Caledon jacket
in olive moss on Amazon, as well as their slate gray one. Bravo too for their shirts as well, our favorite being the
Kiwi Trek Long Sleeved Shirt.
They offer a number of women's external gear as well, from jackets and fleeces to long sleeve shirts and pants. We loved their
Pro Lite Pull Over
with a zip, which is a great choice for that layer of insulation when conditions are rough. The light blue is oh so lovely (they call it Lagoon) and goes with pretty much anything you'd need to pair with it in your wardrobe -- great for those road trips or when you head skiing this season. It's also available in a rosy pink and a red as well and is made from super-light yet highly efficient micro-fleece fabric for added warmth.
Naot Shoes
There's so much to love about this brand. First off, they have uniquely engineered insoles that are a blend of natural latex and cork that are designed to replicate the shape of the foot, just like the footprint we leave when walking the sand. This is one of the reasons they are so incredibly comfortable, which is a godsend for travelers. Each shoe has Hallux support, an elevated footbed center, great arch support, deep heel indentation, great flexibility, durability and shock absorption and a Latex sponge layer. One of our favorites among the men's shoe line is the ever so comfortable but also stylish Naot MAGNATE, which is a deep rich brown/black leather laceup wingtip shoe.
Handpainted treatments on Naot's new Handcrafted Collection create a one-of-a-kind look and each pair is a little unique since they are individually made. The shoe has a padded heel cup and tongue for even extra comfort. The Magnate has padded technical lining in the front for comfort and moisture absorption. Naot's removable, anatomic cork and latex footbed is wrapped in pampering suede and molds to the shape of the foot with wear. The shoes in Naot's Executive Collection features a 1.75" TPR sole with a metal shank and they use a hand-sewn strobel construction making it strong and extremely flexible.
The women's KEDMA from Naot is a similar style but a little more feminine looking. I love the contrasting leathers of this shoe. Like it's male wing tip version, this style has a heel cup for stability and support which is great when you want to take those long city walks. Naot's removable, anatomic cork and latex footbed is wrapped in microfiber and& leather and as mentioned above, it molds to the shape of the foot with wear.
If you want something a little more elegant but also comfortable, Naot has you covered, from clogs and slip on's to sandals and boots. If you want a flat boot for long urban walks, then check out one of my favorites in that style, the Naot
LEVANTO
, which is an ankle boot with laces that comes in three flexible colors: desert, dark brown and gray. This style has a pull tab to ease entry and a padded tongue for extra comfort and they're a delight to wear. This boot also has padded technical lining for comfort, warmth and extra moisture absorption. Below the boot is shown in desert. We strongly recommend these extremely well made shoes that cater to both men and women - two thumbs up!
Based in Israel, we love that they pay such close attention to a combination of comfort, quality
and
style. Enables natural hold of the big toe, prevents the foot from slipping forward and improves the foot's hold on the shoe. Their Hallux support enables natural hold of your big toe, prevents your foot from slipping forward and improves your foot's hold on the actual shoe. An elevated footbed center helps to release pressure in the joints of the central part of the foot whereas their Arch Support enables the weight of the body to be correctly distributed which helps to reduce pressure generated by the spinal column and joints. Their deep heel indentation helps the body's balance and maintains the natural shape of the pad of the heel that protects your heel bone. Give them a try before your next trip. More details at
https://www.naot.com.
Tail Activewear
This clothing brand is a new one for us, one we only discovered recently although they've apparently been around for over forty years. They focus on reliable and durable clothing for tennis, golf, yoga and active lifestyles. They tout that their big value add is providing a great "fit" and high quality materials that last. Their tops, bottoms, dresses, and outerwear are thoughtfully designed to flatter many body types, and I'd argue that they do so with elegant and sophisticated designs, one of the things that really stood out for us. Rarely does elegant and sophisticated meet great fit, quality, durability and work for adventure and "play." They offer their lines by activity (golf, tennis, athleisure, college and so on) as well as by color palettes to make it easier for planning purposes. For example, the have a wide range of collections to choose from depending on the look you want, including Garnet Red, Imperial Purple, Belaire Blue, Allure Red, Pure Gold, Peony, Mauritius and Alegro. Fun and stylish is at the core of their look and feel as you can see and take note of their classic styling throughout.
They have outerwear too, including some great jackets and vests. From fashionable quilted jackets with stylish snap flap pockets and vests in black, white, and truffle colors to sun protection tops and golf and tennis outfits, there's plenty to choose from this holiday season. We tested out one of their oh so cute tennis outfits which can be used for multiple purposes and a pair of their yoga work out pants. We love that their active wear has UPF 40+ built in, which blocks roughly 98% of harmful UV rays, a great feature for avid travelers an d outdoor adventure enthusiasts.
Below, their Kiki yoga pants - oh so fun and elegant. We love the sophisticated design and fit of these but also the creativity in the pattern.
Tail Activewear fabrics work to wick moisture away from the body, keeping you dry and comfy, which is a huge plus for those who sweat a lot when they exercise. We love the material of the stretchy yoga pants that I have also worn for a couple of Elliptical workouts as well. They're great at holding their shape, which I can't say about a lot of work out gear I've tried over the years. All of their clothing can be machine-washed and dried as well. Bravo and two thumbs up! More information including how to order can be found at
http://www.tailactivewear.com/.
King & Stone Shoes
A new shoe line for us is King & Stone which operates a little differently than your traditional model of purchasing a solo pair of shoes. They focus on men and offer a subscription model so you don't need to think about shoes for your wardrobe -- they do it for you. For example, when you subscribe to King & Stone, you receive your first pair of shoes right away. Then every season (Spring, Summer, Fall and Winter), you can choose one new pair from a highly curated selection of styles and you can skip or cancel at any time. Seasonal subscriptions cost $75, broken up into $25 a month payments. We fell in love with their designs instantaneously and there are so many great styles to choose from, ranging from more casual and comfy to more chic and dressy, depending on your needs. Great for travelers is their Caelbad lace up shoe. We loved their MALACHITE from this line, which comes in a stunning Forest Green Suede, sure to go with a variety of outfits when you're on the road given its neutral shade. Take a look at its multicolored cotton lining and its white rubber sole has a star pattern on bottom.
Although we haven't had a chance to try our favorite pair out yet, take a look at this stunning Runo shoe in Cobalt dark blue, also suede, with dark brown detail and a tan rubber sole. Oh so stunning!
Blade + Blue Clothing
Bravo for Blade & Blue shirts for men, all of which are made in the states for those who care about quality -- they work with master craftsmen whose family has been making shirts since the 1950's -- how cool is that? They tout their they sources premium Japanese fabrics from some of the finest textile mills in the world and that they take great care to work on just the right fit. In other words, their designs provide extra room in the chest and shoulders but is then slightly nipped at the waist so it's more flattering than standard shirts. Focus on design is what they're all about as well as comfort. For example, the height of the collars are slightly trimmed so it's a little sharper and more modern than classic designs. The shirts are made with an interior cuff trim; a navy herringbone tape is tucked just inside the sleeve cuffs -- oh so stunning. Love the attention to detail. Also the slimmer center placket shape of their shirts is sewn in with a stitch right at the edge of the placket. This technique creates a more streamlined look and eliminates the distracting, 'rumpled' effect that occurs with so many other shirts. So cool. The Lucas shirt was our favorite: a design with geometric circles in a deep navy color made from 100% fine cotton. The shirt is trimmed is trimmed with white marbled buttons and and as mentioned above, navy herringbone tape.
Their short sleeve shirts are amazing as well. Take a look at their Japanese Indigo Blue short sleeve shirt -- we love this deep and rich color and the fun horizontal stripes that are classic but with a whole lotta creativity as well.
For more information and how to order, check out
https://www.bladeandblue.com.
Bluff Pants
Okay, so we're not new to Bluff -- in fact,
we reviewed them two years ago
for the first time and Anthony absolutely loved them, so much so that he started asking me about them again in early November. The conversation went something like this:
"Hey, any idea what's happening with the Bluff guys? Do they have anything new out? You know that they're still my 'go to' pants for every trip."
Hmmm.
"No, I didn't know that,"
I responded. He proceeded to pull an unwrinkled pair of his dark gray very worn Bluffs out of his bag and I couldn't help but laugh. Men and women pack so differently I couldn't help but think and yet, I have to admit how jealous I was at how SMOOTH his pants were despite the fact that they had been bunched up in his bag for four days. And so, we decided to test out their latest -- after all, we already have a true believer on our team. Two years in the making, Bluff's Chinos are built for life on the go and they come in Charcoal, Stone, Blue, Khaki, and Gold. Designed to look and feel just like cotton, they are constructed with a distinct stretch that allows them to bend and move with your every step and yes, Anthony tested them out again on a long weekend trip since we didn't have more time before this guide was slated to be published. They're 100% technical, breathable quick-dry polyester with nylon pockets and just like the previous pairs we reviewed, they dried quickly and YAY, no wrinkles.
They have a hidden internal security pocket that is zipped up and out of view
(we LOVE this for avid travelers)
, and a rear zippered pocket sized for an oversized travel wallet. Also a great godsend for travelers is their discrete side pocket storage which fits passports and most smartphones as well as a hidden loop to clip keys or a security badge inside your front pocket. We also love that they're all manufactured in the states and are machine washable. These guys started with traditional style pants in
Regular and Relaxed Fit.
They're rugged yet refined, which is one of the things that Anthony loved most about them and yet they're super lightweight and wrinkle resistant. They're also built to ward off stains, and thrive in the heat which is great when you're heading to those super hot destinations. Their pockets, like the Chinos, are hidden and secure and have a side pocket for your phone, passport or other gadgets. The other great thing about their traditional pants is that they come in a ton of colors, including dark and light gray, khaki, velvet brown, black and navy blue as shown below, which is the latest pair we opted to review this season. A huge thumbs up for their great range of colors and the addition of their Chino line. Truth be told, we love them both and would recommend ordering one of each for your upcoming travel needs.
We remain fans of this brand two years later and couldn't recommend them enough as a great travel buy. More information including how to order can be found over at
http://shop.bluffworks.com/.
They now also offer shorts, blazers and shirts although we haven't tested those out yet -- maybe later this year. Watch these guys - they're doing great things!!
Wellness Meets Mind & Body
Aroma 360 Diffusers
Most diffusers work by heating the essential oils and the Aroma 360 folks take a different approach. Since essential oils are very delicate and volatile, they tout that the therapeutic benefits are destroyed when they are heated, as well as their ability to disperse well in large areas. The molecules fall as they come in contact with the cool air, shortening the life of the scent. We've been playing around with one of the
Aroma 360
diffusers, which uses cold air diffusion. They offer a variety of models, so you can select one that best works for the amount of space you have and they come in both silver and black.
The
Picasso 360
is larger and the most robust solution is the one they call
Museum
which will scene every square inch of space via a HVAC system. We tested out the Mini 360, which works with open areas of up to 600 square feet. It is compact enough to put anywhere, especially since it's tall and slender — only 2.5 inches in diameter and 12.2 inches tall. More info at
http://www.aroma360.com.
HEPA Total Clean Air Cleaner from HoMedics to Purify
I only learned about just how poor most of the indoor air quality is in places where we spend the most time this past year when I did some consulting work for Singapore based company uHoo, which is the most advanced air and toxin air detector out there right now. The amount of research that has been done is extraordinary and at the end of reading through dozens of articles, I couldn't help but think -- why is this information so unknown among general consumers? Quite frankly, it's astonishing and shocking that you don't know the quality of the air in your kid's school, your office or even in your own home. When you want cleaner air in your surrounding environment, the HEPA Oscillating Tower HEPA cleaner from HoMedics is a great solution. A powerful tool for ridding your environment of pet hair and dander, pollen, smoke and dust, the HEPA Air Cleaner with UV-C is engineered to make the air in your home cleaner, fresher and healthier. The UV-C light kills bacteria and viruses, and the easy to clean HEPA filter removes up to 99.97% of airborne contaminants.
It includes PetPlus odor filters remove litter box odor, wet dog smell and other household odors and their pre-filter captures hair, fur, and large fibers. Here's what we loved: its whisper-quiet motorized oscillation, a very useful three air purifying speed control, a 12 hour timer
(useful for busy people)
and a great filter replacement indicator
(useful for forgetful and busy people like me)
and a Smoke CADR. As for what we didn't love, there really wasn't anything, except for the fact that I wish it was a little smaller -- bear in mind we live in a city, so I wish everything was smaller except for my closet space.
In the box, you get the Air Cleaner, two True HEPA Filters, a back grill cover, two Odor Filters, and a Pre-filter. A must have device for anyone who suffers from asthma, allergies or suffers any kind of discomfort from dust. I don't know about you, but I find that the dust in our house is worse than it's ever been, so being able to simply turn this gizmo on and let it handle the toxins and particles in the air so you can breathe better is a godsend. What can I say? It's a perfect holiday gift!
Available on Amazon
, you can get one for less than $200 -- after all, isn't your health worth it?
Book: The Best Meditations on the Planet
By Dr. Martin Hart and Skye Alexander, think of this book as your own personal encyclopedia of specific meditations for physical, emotional, and spiritual health and healing. They offer 100 techniques to beat stress, improve health and create happiness in just minutes a day. A lot of people avoid meditation because they think there's 'something' to learn, or they won't "get it" fast enough, or they're too busy or too frustrated when they start to meditate and start to get antsy real quickly. I'd fall into the latter category more than the others quite frankly, even though I have meditated over the years with success. What defines a successful meditation session? I define it this way: do I feel a little calmer and more prepared to deal with the stresses I get hit with on a regular basis after meditating, even if its for ten minutes?
Breathing deeply can lower your blood pressure, just as you can diffuse anger by learning how to disconnect the buttons that trigger that anger, just two of the things they cover in the book. Have performance anxiety? We've all been there — they offer techniques to get you through. There's an a section on building sexual energy. You can use meditation to exercise your brain to improve concentration and focus, recover lost memories and emotions, heal the loss of a loved one, attract what you designer while you sleep, and even how to use crystals to attract prosperity in your life. Be open to their suggestions rather than fight them and you'll find a whole new world will open up to you, whether its dealing with any of the things I mention here, reclaiming your self worth, which we all lose from time to time, learn how to forgive, unblock your creativity, or how to literally turn off other people's judgments.
For more information and to order.
Magic Carpet Yoga Products: Have Mat, Will Travel!!
I love finding companies with products that are creative and fun especially with an interesting founder and story behind it. Magic Carpet Yoga Mats Founder and Designer Sophie Leininger grew up in California and Hawaii and apparently loves talking to the moon at night. Sophie now wanders the globe collecting stories and carpets to paint and weave into your daily yoga practice. Her hand-painted designs range from palatial Persian carpets to hand-woven tent coverings and each have their own story. She uses sustainable printing technologies and you'll be thrilled to know that each mat is tested latex, phthalate, lead free, and is child safe -- they even offer yoga mats for kids.
Another important point to note is that their mats are printed with very durable eco-friendly inks and don't ever run so can be used for Bikram/Hot Yoga without having to worry about color bleeds. And, the designs are ever so colorful and ever so fabulous -- have a look!
Magic Carpet Yoga Mats also carries a variety of fun and colorful yoga bags that are handmade and sewn from vintage Guatemalan huipils in Lake Atitlan, Guatemala. Proceeds from these bags go directly to the Konojel Community Center, which provides nutritious meals to 60 local children - bravo! Each piece is 100% handmade and one of a kind. The colors, symbols and textures reflect a form of expression, a story, a visual language unique to the region. Bags are lined and feature a large pocket with beautiful detail stitching on the inside to store your wallet, keys, phone, crystals and other on-the-way-to class goodies. Straps are adjustable and the soft fabric is very comfortable to wear and because they're soft, they can easily fold up in your luggage, which was a plus for us as a
"travel-friendly"
find. Bag measures 28" long and 6.5" in diameter and 100% cotton.
Edens Garden Aromatherapy
You'll learn that we're huge fans of Aromatherapy around here if you read us often enough or follow our social media feeds. Edens Garden essential oils can be used for a myriad of purposes, from incorporating them with other ingredients for oily hair, as a shampoo, perfume, a hair serum for split ends, as a nail strengthener, for stretch marks, a skin toner, acne or clogged pores. Essential oils can also help with things like cold sores, blisters, tired feet or as a hand sanitizer.
While we could have included this brand in the Beauty section of this guide, we love the health impact that essential oils can have when used on a regular basis. Note that we are not suggesting that they will aid a particular ailment or disease (I'm not a doc) so check with your own healthcare practitioner on what they best suggest for you as each individual responds to things differently. Their bottled blends serve a range of uses for everything from releasing anxiety to promoting flawless skin.
I have always loved lavender essential oil for relaxation which you can put in a diffuser or toss a little on a damp cloth and breathe it in before going to bed. They offer a variety of options from mixed blends to pure individual oils, like Lime, Pine, Rosemary, Lavender, Sandalwood, Pachouli, Sage and more. All have their merits and benefits. A few examples they offer in their literature for wellness include using lavender, coconut oil and honey as a face wash, a combination of Neroli, Sandlewood, Sweet orange, vanilla, EGCO and cane sugar as a sugar scrub, using Bergomot, Vetiver, and Jojoba on your wrists and temples when facing anxiety, or massaging a mix of Caraway, Grapefruit, Peppermint and EGCO on the stomach when faced with indigestion issues. They also suggest that Vanilla Jasmine or Rose Geranium can uplift your spirits, Ginger and Grapefruit can energize you, Clementine and Peppermint can help with fatigue and coffee oil, Neroli and ECGO can help with aging fine lines. Yes, really. I can't speak to whether this works or not since I didn't try it, but I'm game.
They focus on high quality pure oils (also called base oils), which can help dilute and enhance essential oils so you can obtain great results. While they also offer roll-ons, gift sets and even oils for kids, their selection of single oils is significant -- they've curated 135 single oils, so there's plenty to choose from depending on your need or desire. We loved the diversity of their offerings that have so many use cases.
If you want clarity of the mind, they suggest inhaling breaths of Frankincense before bed time and spiritual Spikenard while meditating. Cassia and Myrrh can be used to scent garments and sheets and Lime, Grapefruit, Bergamot or Lemongrass with a little water is great for wiping down the fridge or freezer and freshening it up. Want a natural disinfectant when you're traveling? Edens Garden suggests a blend of Eucalyptus, Lemon and Pine oils, along with 1 ounce of white vinegar to a 2 ounce spray bottle and voila! Lemon, Lavender or Blood Orange can refresh a sponge and Lavender with baking soda can be used as a carpet deodorizer. More information including all of their offerings can be found at www.edensgarden.com.
Quad Action Shiatsu Neck Massager
Okay, so who doesn't have aches and pains somewhere on their body, especially after a long flight or car drive? I tend to hold it all in my neck and shoulders, so the Quad Action Shiatsu Kneading neck and shoulder massage by HoMedics is a godsend. The massager has heat as well which helps to give even deeper deep kneading shiatsu and vibration massage to loosen those tight muscles. The integrated control puts you in control of your massage experience.
What I liked most was the ability to leave it strapped around my neck while I was sitting at the computer which is when I feel pain the most. You can choose between a deep kneading shiatsu massage, soothing vibration massage or a combination of both. The three speed settings allow you to select the intensity of the massage experience. We also love the added heat which not all products of this type have as a feature -- a huge bravo to the HoMedics team!
There's a cool reverse feature which allows you to change the massage direction, similar to what you would experience with a live masseuse. There's also a useful carrying handle as well, which is particularly useful when you're traveling. This is a a must buy for those long drives and you can even get it on Amazon.
El

l

ia Gather Aroma Diffuser & Essential Oils
The Ellia essential aroma diffuser is one of our favorite new toys, although it's so much more than a toy. We've tested out a few diffusers and frankly, they're all fabulous, work well and do what they say they're going to do -- we're huge fans of essential oils and diffusers since they can really help relax you during stressful times. The Ellia aroma diffuser is a little different in that it combines essential oils, music and color, all exuding from a round white container that looks like a bit of a pumpkin with holes in it. Through the holes, different shades of colored light come through -- soft purples and pinks for relaxing, or blues and greens which tend to be more energizing. You can also set it to a subdued off white if you'd like or simply choose to turn the color off altogether. The sound options are also varied, so if one meditative song doesn't work for you, you can change it to another one and adjust the volume depending on your needs.
We tested it out with their Fight It blend, which we simply added to the bottom of the diffuser -- they suggest around 5-7 drops per experience. Like many diffusers on the market today, it includes a remote. They tout that the run time is around ten hours continuously or up to 20 hours intermittently. It's a bit larger than we anticipated at nearly seven inches long and five inches high. The materials are a combination of ceramic and wood and it needs to plugged in, so you are somewhat limited as to where you can use it. That said, any living room or bedroom seems like the perfect spot or wherever you spend most of your time.
Our Ellia kit came with an Essential Oil starter set of three bottles, two blends and a single orange oil, which is cleansing, purifying, uplifting and refreshing. The two blends include something they call Fight It, which is great for seasonal support when your immune system is feeling compromised. It contains a blend of orange, clove, cinnamon, cardamon, eucalyptus and rosemary. Their Tune In blend includes essential oils of lemon, basil, rosemary, peppermint, and clary sage, which is great for clarifying, centering and harmonizing. While we didn't test it out, I love the blend they call Let Go, which is a relaxation blend, a great one for meditation and concentration. Their Go Blend infuses lavender, basil, mint, marjoram and cypress. Bravo! And, it's also available on Amazon, making it easy for those last minute holiday purchases.
EnviraScape Silver Springs Relaxation Fountain
How cool is this? More tranquil relaxation awaits you with the EnviraScape Silver Springs Relaxation Fountain, also by HoMedics. They mix sleek shades of silver and black with a bed of natural river rocks in an Asian inspired design. We've never taken a look at fountain products and I've personally been wanting to see if they affect your mood on a regular basis, or.....not! Imagine having the soothing, relaxing and serene sounds of water trickling down the fountain while you're working at your computer during the day? I figured it had to make a difference and given how stressed the holidays can be, I turned both the fountain on AND the Ellia diffuser in my office for three days straight -- win win! Need I say more? Let's just say that I'm planning to incorporate both into my regular work day as a way to keep things into balance. What a great gift for the holidays -- what we even love more is that it works for either sex and a myriad of ages as well.
They also incorporate light into the product, so there's a soft reflection of the natural flow of fresh running water down three layers - LOVE this feature! It's small enough to fit on most tabletops (we also tested it outside on our patio) so convenient for smaller homes and apartments as well. It's available on Amazon for under $30.
The TUNG Brush
For those of you who don't brush your tongue, here's a few things to know. 90% of the bacteria that cause bad breath live on the tongue — not on the teeth or gums. But bad breath, or "chronic halitosis" as the creator of Listerine famously labelled it in the 1920's, isn't the only reason to clean your tongue . The same
anaerobic bacteria
that are blamed for cavities in your teeth form thick colonies known as
biofilm
, which allow them to thrive in the nooks and crannies of the tongue. There, they consume leftovers from your meals and emit volatile sulfur compounds (VSCs) as waste. These VSCs are the primary source of the odor we know as "bad breath." Meet the ever so cool
TUNG Brush.
According to them, the reason why you shouldn't use your tooth brush to brush your tongue is because it is a bad practice to brush your teeth with the same brush that was exposed to the high levels of bacteria on your tongue. The TUNG brush and gel were designed by dentist Dr. Wieder and they recommend using a separate gel rather than a toothpaste to clean your tongue, which they make as well. Their gel, which uses a Zinc compound helps to neutralize the sulphur gas (what we smell as bad breath) emitted by the bacteria. More information about them can be found on their website at
https://www.tungbrush.com/
and you can order starter kits easily and seamlessly
over on Amazon.
Gemstones for Mindfulness & Healing?
For those interested in mindfulness, gemstones and crystals can help as odd as that sounds. Truth be told, stones with miraculous properties have been around for millions of years and the unique qualities of various crystals can help to switch off your mind's chatter, calm your spirit and sooth your soul. Crystals are known to ease your anxieties, dispel your anger, show you how to forgive and let the past be, and so much more. Judy Hall, who has been a visionary in this world for many many years has a new book out called
Crystal Mindfulness.
In her book, she describes how different crystals can benefit you and why. Flick through the pages until a picture catches your eye and work with the crystal as suggested, or target your crystal mindfulness practice more specifically using the book's headings. All of her books including her latest
Crystal Mindfulness is available on Amazon
and so reasonably priced, you'll want to purchase several.
As much as meditation and yoga can calm the spirit, so can walking in nature, breathing, a balanced diet and the power of natural resources, like gemstones. This book is a great guide to using crystal mindfulness in your every day life and includes 24 crystals for mindfuless, each with a photography that captures the crystal's energy. Bravo! I love her work -- I also have a copy of her best seller,
The Crystal Bible
and hope to read more of her work in the coming months.
Technology
iRobot's Roomba Vacuum Cleaning Robot
Earlier this year,
we reviewed
the
iRobot Roomba Vacuum
cleaner which we proudly call Rocky and
love, love, love
this product --- in fact, it's
my favorite pick
of everything we'd reviewed this year. If you're busy, travel a lot and like a clean house, then this is a must buy!!
Having grown up with a conventional oh so English grandmother, we used to get on our hands and knees and scrub floors before guests would arrive -- a mop simply wasn't enough for some reason! Today, I have less time than ever to clean the house, especially with so much travel on the schedule. Just because I love to travel and travel often, it doesn't mean I don't want my house to be dust free -- in fact, I'd argue that a product like
iRobot's Roomba
is a godsend for travelers because of the time saving factor alone.Aside from all of its useful features and benefits, imagine having a robot clean your floors for you while you're packing for your next trip? The
Roomba 980
is the first of their product line to combine adaptive navigation with visual localization, cloud connected app control, and increased cleaning power on carpets. The Roomba combines adaptive navigation with visual localization for up to two hours, recharging and resuming as needed until it cleans an entire level of a home. The Roomba also features brushless, dual counter‐rotating debris extractors that grab dirt from any floor type while reducing hair tangles and brush maintenance, which is great in the kitchen and bathroom, especially if you have pets. iRobot's HOME App allows you to connect Roomba 980 to your Wi-Fi network, so when cleaning schedules don't match social or work schedules, you can start a cleaning job from anywhere, anytime. This was one of the nifty features that we thought would be great for mobile warriors and avid travelers who are constantly on the go. It's
available on Amazon
and makes an incredible holiday gift -- it's hard to imagine life without Rocky after using this efficient little robot for several months now.
NetGear Routers/Modems
Let's face it -- NetGear isn't a new brand to the market and if you've ever been in the market for a router, no doubt you've been introduced a NetGear and may even be using one. We love the new
Nighthawk Cable Modem
, which is a router and modem baked into one which not only saves time, but money since you get the value of two devices in one -- this is also great for small spaces as well.
One thing to note however is that because we had a separate router and modem initially, it took a little more work to set up a combo unit initially. That said, once you have it set up, it purrs along beautifully. I called Comcast (our provider) to tell them about a new modem since they need to validate it in their system for you to be up and running. Later, I learned that this can be done seamlessly (and quickly I might add), online. We did a second run with it just to see the difference and it saved us about 30 minutes of time, so we recommend going the online route if you can. You'll need to have the registration number and model number and once you enter it, you're good to go. The NetGear unit provides you with a Wifi SSID name which is usually NetGear and a number or series of numbers. It's worth noting that your SSID name can be changed instantaneously which we did of course. If you are running a wireless printer, you'll want to add the new SSID name to the printer as well so they can talk to each other. In our case, we tested it out with both a Brother and Epson printer, the latter of which is included in this guide, and it took less than five minutes to get it connected to the new wifi network.
You can get the Nighthawk Cable Modem over
on Amazon for around $200
which is a great deal when you consider the fact that you get the router and modem together. Two thumbs up! The
Nighthawk X8
is another choice from NetGear if you only want to go with a router and this gem is incredibly fast. It's gotten rave reviews and this tri-Band WiFi and Quad Stream performance boosts X8's combined wireless speeds to up to 5.3Gbps. A whole lotta wow speed for those who care about improved reliability, are gaming or like us, want to be connected in the back of our outdoor patio. Four external Active Antennas plus four internal antennas amplify the WiFi range and six gigabit Ethernet ports means even more wired devices can connect to the router making it a great option for families or households with multiple devices. Their port aggregation 2 ports can combine to double maximum wired speeds as well which is worth noting for the technical among you.
You can also
get the Nighthawk X8
for about $350 and it makes a great gift for the holidays, especially if you haven't upgraded your router in awhile.
Human Charger
Isn't it true that we tend to feel better when we spend time in a sunny environment. Sunshine gives us Vitamin D and C and boosts our energy levels, lifts our moods and helps us perform at our best. That said, we need to be careful about over exposure and make sure we're always plastered with SPF. When you travel between time zones, days and seasons, simply put — you just don't get enough light. We tested out
The HumanCharger

,
which gives you UV-free, blue-enriched white light when you need it most.
HumanCharger helps you be in sync all the time and helps you feel more energized. Exposure to light helps maintain the rhythm of our natural body clock. HumanCharger uses effective light therapy that will have you feeling clear and bright on those long haul flights. The product reduces the need for excess sleep, and reduces food cravings associated with jet lag, tiredness and low energy levels. The rechargeable battery lasts for two weeks at a time and features a sleek design with one-button functionality and comes in either silver or black. More information at
http://humancharger.com
and to
order one here
.
Dyson V6 Absolute
Dyson cleaners are known for their
"super suction"
and have a variety of stand-up models, including cordless models. Dyson machines now have smaller multiple cyclones than ever before, which create greater centrifugal forces and capture more microscopic dust (this is critical if you have allergies) than any other cyclones. Those if you who have had to push one of those heavy vacuums around know, they're clunky, hard to move around and can't make it under tough to reach spots. The
Dyson v6 Absolute
is a little different in that you move it a bit like a push mower. A Dyson Ball machine is different in that it rides on a ball, pivoting on a single point, which allows the machine to move in any direction. That's the first godsend but once you get down to different models, there's a whole lot more.
Photo credit: DigitalTrendss
One of the coolest parts about this upright machine which comes apart, is that it's cordless, the first godsend for avid travelers. It's very quick to get through one room, largely because it IS cordless and because it's much lighter than traditional stand-up vacuum cleaners. There's also a lot of options to choose from when cleaning, including a soft roller cleaner head, which is invented for hard floors, another feature that we love! The soft roller cleaner head removes large debris and fine dust simultaneously.
More information can be found at More information on them can be found at
http://www.dyson.com
and
here to order one
.
The Epson WorkForce ET-4550 Printer
We love this printer for its myriad of fabulous features and benefits, including its revolutionary cartridge-free printing with easy-to-fill supersized ink tanks -- bravo! It actually comes with up to two years (yes, really) of ink in the original box, which already offers a huge cost savings off traditional printers. Imagine enough ink to print up to 11,000 black/8,500 color pages, which is equivalent to about 50 ink cartridge sets. They also offer up to 80% on ink with low-cost replacement bottles.
The
Epson ET-4550
is wireless of course, so you can print remotely from other rooms in the house -- it even works from our back garden, which is super convenient and of course, it works from smart tablets and smartphones as well. Powered by PrecisionCore, it's also quite a speedy printer and the output is laser-quality black text. As someone who manages a lot of projects, I loved the fact that it also features auto 2-sided printing and has a 150-sheet paper capacity. What we didn't mention yet is that this workforce printer which is useful for busy people at home, photographers and those on the go, is MULTI-PURPOSE and has it all in one machine: copying, scanning, faxing and printing.
The Copy Speed for black ink is around 11 ISO cpm and for color, is 5.5 ISO cpm. Copy features include
a
uto 1-sided to 2-sided, fit-to-page, automatic reduction and enlargement (25 - 400%), ID Copies, the ability to collate and adjust the copy density. Although we have a portable scanner which is pretty useful, this machine offers a color flatbed / ADF scanner built in with an optical resolution of 2,400 dpi. For the real techies among you, their scanner bit depth is 48-bit color input / 24-bit color output and the fax speed is up to 33.6 Kbps. In layman's terms, that's about 3 seconds per page and it has a memory of up to around 100 pages. You can also save speed dials in the system as well up to about 60 in total, more than you'd likely ever need. Two thumbs up!! For more information, check out
http://www.Epson.com
and to order,
click here
.
Lucid Audio Gear
We're also new to the Lucid Audio line so we decided to take a look at their
Amped Wireless Bluetooth Headphones
, which has recessed volume control of ambient sound. The sound activated compression activates to protect from loud harmful noises (NRR 21 dB). We love this feature btw. What else is cool is their 9x hearing enhancement, which is great for music lovers and audio gurus alike. They also have omni-directional microphones built-in to the headset and it has a nice blue/black combo design -- stylish but also sophisticated.
We also love the fact that they fold up and are very compact, which all avid travelers know, is a godsend feature. The headphones are also very comfy -- they have ultra low profile ear cups, which makes it more form fitting (great for ensuring the best sound quality and protection) and there's also built in high definition speakers - two thumbs up! And, we love the two color tone design. It's reasonably priced, makes for a great gift anytime of year and is
available over on Amazon.
Also from Lucid Audio, the very cool wireless neckband combined with a wireless audio streamer kit is a great choice for travelers.
You can control the volume of your music, TV show or game separately and outside of ambient sounds (how cool is that right?). They accomplish this with their patent pending (for the early adopter geeks out there) AMPED technology. You can tune into high definition audio without losing awareness of your surroundings or missing a phone call and their Sound Activated Compression instantly protects from harmful outside noise. Also nifty is their ergonomic fingertip controls which allow you to answer phone calls, adjust volume of your audio, outside conversations and ambient sounds, as well as pause or play music on the fly, directly from the neckband.
Like the headset, omni-directional microphones on each side of the neckband which enhance the quality of phone calls and there's separate microphones located within each earbud detect so you can amplify ambient sounds to whatever best works for you. Yup, and it has HD speakers as well which gives you a sweet sound across a wide frequency range. The neckband comes with an integrated rechargeable battery which provides ten hours of uninterrupted use, although we didn't have time to test out the battery time before publishing this guide. They include a Micro USB charger, a variety of form-fitting earbuds and pouch for travel. The neckband comes in both
black
and in white/gray.
Me Foto Tripods & Accessories
Meet the
MeFOTO BackPacker Air
, a lightweight and compact tripod that comes in its own convenient carrying case with a draw string -- it's perfect for smartphones, compact cameras, action cameras and small mirrorless cameras. What we love most about this tripod is that it's super quick to set up, the price is right and that it comes in a variety of colors from nearly every spectrum of the rainbow, including purple. YAY! We also love their HyperLock leg lock System which makes it easy to lock into place when setting up in just a few minutes.
I own a few tripods and they all take forever to set up and aren't always that sturdy when it comes to my Canon 7D body and more and more, I've been shooting on my iPhone and new Alcatel (listed in this guide) especially for
my Instagram feed
. While I haven't been able to put it to the 'true test' as it arrived after my last trip, I plan to bring it along on the next one. Super easy to set up however, we tried it and within minutes, it was good to go. After you pull legs to desired length, you simply twist the leg clockwise until it stops and you're ready to start shooting.
They also have the very nifty Sidekick 360 accessory, which is a must have if you own a smartphone. It's essentially a smartphone adapter for tripods, a godsend for mobile photographers and filmmakers who want to get a crystal clear shot without carrying a heavy SLR on a trip. It's also great for videos as well as shooting time-lapse and long exposures. And, again, they come in a myriad of fun colors so you can mix and match. More info including how to order can be found at
http://www.mefoto.com/.
TrackR
Let's face it - we've all experienced misplaced keys, phones, wallets and more, whether we're trying to get out of the house for a meeting or we're in a hotel room and can't remember where we packed it.

TrackR

allows you to attach the coin-sized TrackR bravo to any item and then use the TrackR app to locate it in seconds. If you've lost your phone (how often have you had one of those panic attacks?), simply press
the button on your TrackR device to ring your missing phone, even if its on Silent Mode! TrackR's Crowd GPS Network updates you of your item's latest location on a map and it has a long battery life as well -- they say a CR1620 battery lasts up to a year. They even tout that they'll provide free replacement batteries for life -- you simply pay postage.
Available in a variety of fun colors (above), Battery Type: User replaceable CR1620 battery that lasts up to 1 year depending on usage. Free replacement batteries for life, just pay postage. It uses Bluetooth to connect (roughly 100 feet is what is suggested), and a phone can track up to ten devices at once.Travelers will be thrilled to know that it works worldwide and it has an app for both iPhone and Android smartphones.
TrackR has a number of useful case scenarios for travelers too. Imagine being able to attach one of their devices to your check-in bags to receive an alert when they are loaded onto the plane or when they are coming down the conveyor belt at your destination airport. You can also adhere a TrackR to your passport or your day trip bag in case it's lost or stolen. While you're traveling, it can become easy to leave something at a pit stop, gas station or hotel. With TrackR's Separation Alerts, you'll be alerted if you're walking away from an item -- I love this for cell phones. The app actually talks to the TrackR so you easily track your lost items quickly and painlessly. More information including how to order can be found at:
https://www.thetrackr.com.
Insta360 Nano
We just discovered this very cool new product that allows you to take incredible 360-degree selfies and capture special moments on vacation or over the holidays. Meet the Insta360 Nano, the world's first video camera which shoots and live-streams perfect HD 360-degree stills and video directly from your iPhone. The compact, sleek camera simply clips onto an iPhone 7, 7 Plus, 6, 6 Plus, 6s or 6s Plus and you can then share your images and videos instantly with your social media followers on Twitter and Facebook.
Even if you're not a super early adopter and haven't yet picked up one of those virtual reality headsets, you'll be happy to note that the Insta360 packaging is easily converted into a Google Cardboard VR viewer, to let followers, friends and family instantly experience your immersive video masterpieces. How cool is that? They tout their new Insta360 Nano as the most innovative, affordable and convenient mobile panoramic and VR video camera available. It's
now available on Amazon
for an RRP of only $199.00. Note that it takes TF cards and they recommend the Samsung and Kingston cards.
Beats by Dre's urBeats
We love the urBeats wireless earphones which are not only high quality but come in a fun range of colors, including silver, gold, white, gray, black, pink which they call rose gold, and purple. And they're oh so stylish! They have solid metal housing; their precision-machined single-billet metal housing prevents vibrations and unwelcome sound from tainting your listening experience. Great for travelers, they're very durable as well which makes them handy for those heavily on the move. Included is a built-in microphone for calls, which means you can switch
easily between songs and incoming calls. A godsend for anyone who isn't planted in one location for long is their tangle-free cables which are designed to be flexible and tangle-free.
urBeats earphones come in with an in-line control microphone cable, a storage pouch and four pairs of ear tip fittings so you can pick the one that best fits your ear. You can purchase the
on-ear headphones over at Amazon
as well as their earbuds.
SMARTvr by DodoCase
We've covered their cases before and look forward to taking a look at some of their newer leather cases with card slots in the not too distant future. At the recent
GetGeeked
media event in San Francisco, we were able to connect with the
DoDoCase
team live and experience their latest SmartVR virtual reality glasses for smartphones.
SMARTvr
is a premium, portable, smartphone virtual reality viewer certified by Google that gives you a surreal virtual reality experience without any work at all. You simply attach the $40 gadget to your smart phone and it will unlock your smartphones virtual reality capabilities anytime, anywhere. There's a whole lotta WOW through those lenses too -- for travelers who don't get enough time in their favorite destinations, download
Ascape
and be prepared to be wowed. Let's just say that I didn't want to have a smile on my face despite daily praise from my industry pal Robert Scoble who lives and breathes this stuff. Within a few minutes using the Ascape app attached to my iPhone and I felt as if I was in a boat somewhere on the Caribbean and it was so real at times that I thought longer usage could bring on the smell of freshly caught fish. You can capture your life in immersive, interactive 360° video with freely available creation apps or 360 degree cameras that can be shared instantly on social media and relived fully in virtual reality. In addition to travel experiences, imagine similar life-like virtual reality sporting events, live concerts, breaking news, video games, social media posts, family get togethers, awards shows, educational courses, movie trailers and more.
This very compact device is made of cast aluminum and ballistic nylon and is the smallest and most durable VR viewer. It supports both Android and iPhone, folds flat, fits in a pocket, has a Microsuede Lens cover and light blocking shield and only weighs 3.2 ounces. Remember too that there are thousands of VR experiences available on Google Play and the Apple App Store.
MyCharge For Extended Battery Life
Let's start with the
Razor Platinum
, which is crafted from anodized aluminum. What we love about this device is that all the connectors are buried in the device itself so you don't lose the connecting cables or in my case, spend your time searching for them at the bottom of my purse. The 13400mAh RazorPlatinum is the most powerful portable charger in the myCharge lineup and can also power a laptop. The USB-C port delivers a 36W output and is able to fully charge a MacBook in 100 minutes - YAY, a godsend for travelers. You can charge any tablet, smartphone or other device via the RazorPlatinum's standard USB-A port. Additionally, you can recharge the RazorPlatinum via the MacBook 29 watt adaptor in just two hours. It's compatible with the MacBook, Tablets, Smartphones, USB-C and USB-A Devices. Their hyper-charge is ultra-fast....they tout that they're 65% faster than competitors and the device maintains battery power for up to a year.
Their
Style-PowerXTRA
is one of their more stylish versions, which also works with all smart phones and tablets and is 2.5x extra battery. It's also lot smaller and lighter than the MyCharge Razor Platinum and is a good choice for those shorter trips. More information on their range can be found at
https://mycharge.com.
A great stocking stuffer for a girlfriend, daughter, fashionista or family member is their fun colored 2200mAh Style Power portable charger. It has an integrated USB recharge cable, which allows your smartphone to be charged approximately 500 times. We love its size -- super compact and light, the Style Power is a great solution for people on the go and like to travel light.
Alcatel IDOL 4s
We haven't done anything with phones before, so this is new for us -- we'd like to put the latest Alcatel to the test in a bit more depth on a future trip, but from our preliminary look, we love this phone for travelers looking for an unlocked phone that can easily be used in any country in the world. We were going to 'go to town' with it on a trip to Indonesia last month but the trip was put on hold, so our hope is to use it on the road sometime in Q1 2017. What we did have time to do is look at the user interface, clarity of the screen quality, the camera and the apps, all of which are impressive. We also love that the screen is large (photography lovers will appreciate this) and it's super thin, which also means light, a great quality for avid travelers.
Their 16MP camera and 8MP front-facing camera opens up more shooting opportunities when on a trip and let's not forget their pre-installed Fuse app that even lets you take 360 degree photos - LOVE this! Alcatel's 3.6-watt JBL certified speakers provide unreal audio that can fill a room -- who wants to travel with extra speakers when you don't have to? Additionally, the exclusive Boom Key lets you go from pocket to picture in under one second, make instant photo collages, increase volume and bass and more. The IDOL 4S is the first smartphone + Virtual Reality goggles package where you can literally explore VR experiences right out of the box. While we purely tested this from an unlocked phone for the mobile warrior abroad scenario and not the VR capabilities, it's worth mentioning since you can get the phone as a set which includes an immersive 5.5-inch Quad HD 2K display with AMOLED technology makes sure you don't compromise resolution even in bright sunlight.
You can get the
Alcatel IDOL 4S
on Amazon with Virtual Reality goggles and a JBL Headset for only around $400.
The Galaxy ZEGA
While we've never tested anything like this before, we thought it was a fit for our holiday gift guide this year when we discovered that not just kids get excited about this realistic tank battle game, but adults as wel
l.
It's a great game for fathers to play with their sons since it's such a real-life shared experience given its interactivity.
Your smartphone controls the tanks and you can use the app to battle it out on or off magnetic snapped-together battlefield. With mobile and mini-screens consuming far too much of our time, it makes it harder to play games together as a family, a far cry for what it was like when I grew up.
The Galaxy ZEGA
from SmartX lets parents and kids of all ages remotely tackle each other on or off the Galaxy ZEGA battlefield to gain points, skills, longer 'lives' and other treasures. In Galaxy ZEGA, the real and virtual worlds collide as real-world battlefield using palm-sized tanks (called ZEGAs). run around on the battlefield. Players can shoot their opponents with lights to gain points and eventually earn up to 30 more skills so they can disable other ZEGAs with virtual 'oil spills,' freeze opponent's speed and more to win battles. The Galaxy ZEGA game comprises four ZEGA tanks (two come in the Galaxy ZEGA Starter Kit), each with a name, personality, unique strengths, and weaknesses. Their X-base accessory allows users to gain points, skills and treasures when the ZEGA drives over the lighted X-base. ZEGAs can also be upgraded through the app with treasures won in battle as well, adding more fun and creativity to the game.
The Galaxy ZEGA Starter Kit includes two ZEGAs, battlefield and chargers and costs around $149.99. Additional products include extra ZEGAs, X-bases and other accessories. More information can be found at
www.galaxyzega.com.
JBL Waterproof | Rugged Speakers
We recently had a chance to play with a few of JBL's more rugged speakers, which are great for avid travelers. One of their smallest and most convenient for trips (it's light and waterproof), the JBL Clip 2 is an ultra-light, ultra-rugged and ultra-powerful portable speaker. Completely waterproof, the JBL Clip 2 provides 8 hours of playtime, allowing you to take your music wherever you go, whether it be on land or water.
With the speaker, you can stream music wirelessly via Bluetooth, or plug it into any smartphone or tablet with its attached audio cable. You can also wirelessly connect two Clip 2 speakers together to enjoy amplified sound. What else is cool for mobile warriors is that you can use the speakerphone to make clear, noise and echo free phone calls. The JBL Clip 2 is covered with durable waterproof fabric as well making it ideal for adventure enthusiasts. You can order it over on Amazon and they come in Black, Blue, Red and Gray.
The other fun rugged and waterproof speaker from their line that we like and think would make a great holiday buy is their BL Charge 3 Waterproof Portable Bluetooth Speaker. These are also available on Amazon in black, blue, teal, red and gray. This hip looking speaker is as durable as the Clip 2, larger in size but also waterproof.
You can connect via Bluetooth up to 3 smartphones or tablets to the speaker and there's a built-in rechargeable Li-ion battery that supports up to 20 hours of playtime and charges smartphones and tablets via USB. Like the Clip 2, you can take calls from your speaker with the touch of a button thanks to the noise and echo-cancelling speakerphone. Additionally, you can build your own ecosystem by connecting multiple JBL Connect enabled speakers together to amplify the listening experience. We tested it out on one recent trip to the beach (sure, you can swim with it) and outside on a patio when it was drizzling out and it continued to play music with great quality despite the wet weather conditions. Bravo -- two thumbs up!!
Video Conversion Suite by VIDBOX
Some of us still have videos hanging around from years ago that sit unplayed and unused because we simply haven't had the time to get them into a digital format. Videotapes can deteriorate over time and quite frankly, who uses video tapes anymore? Your old videos will have color bleed, white specks, and other distortions. The
Video Conversion Suite
provides everything you need to easily convert your videos to digital formats easily and seamlessly. All you need is a VCR/camcorder and a PC or a Mac (they support both) with or without DVD burner, and you can easily transfer your video to DVD or digital files.
They offer the product in four languages: English, French, Spanish and Portuguese and they support the following video standards: NTSC, SECAM and PAL. Output formats are as MOV, MPEG1, MPEG2, WMV and MP4 file formats.
Disclosure: we do get products sent to us by vendors to review from time-to-time, including some of which are included in this guide, however all opinions expressed here are our own -- we were not paid to write about any of these products nor told what to say. We select products that we feel are good fits based on our own personal experiences and inclusion is based on years of playing and working with products.
December 3, 2016 in America The Free, On Food & Wine, On Technology | Permalink
Comments
The comments to this entry are closed.